U.S. War With China May Be More Likely, Deadlier
The chances of the U.S. entering into a military conflict with China have increased in the past six years, and the stakes are higher than ever, according to a new report by the RAND Corporation.
The California-based think tank, which conducts research and analysis on behalf of the U.S. military, released the 16-page report on Tuesday. Titled "Conflict with China Revisited," it is a sequel to a 2011 report in which the group examined the contingencies of a potential war between the world's two leading economies. Six years later, the report has been revised to include China's many military reforms and advancements that make it a more formidable foe, and to examine a number of contemporary scenarios that could prove to be catalysts for such a confrontation.
Related: China may take over North Korea, Russia as greatest threat to U.S., top general warns
"We still do not believe that a Chinese-U.S. military conflict is probable in any of the cases, but our margin of confidence is somewhat lower than it was six years ago," the report read.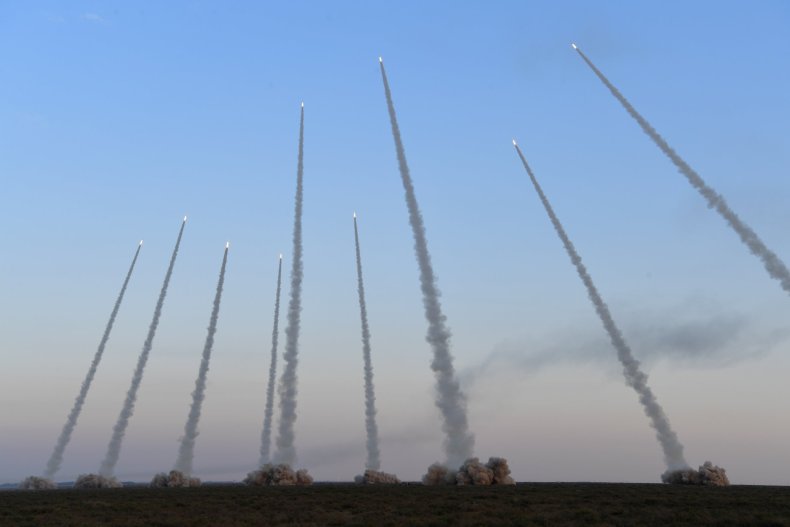 The U.S. and China have been at odds since the latter underwent a communist revolution in 1949, expelling its nationalist government to the island of Taiwan. Since then, Beijing has successfully isolated its rival diplomatically by inheriting its United Nations Security Council seat in 1971 and by taking punitive measures against countries that trade with Taiwan. While U.S.-Chinese relations have improved since the 1970s, China maintains a territorial claim to Taiwan, and the RAND report listed a potential Chinese invasion of Taiwan as a potential cause for conflict. Taiwan receives arms from the U.S.
China's increased military activity in the Taiwan Strait is just one of many issues that pit Beijing and Washington against one another in the Asia-Pacific. China claims dominion over nearly the entire South China Sea, and the U.S. has accused it of building artificial islands to host covert military sites intended to back up these claims. As part of Chinese President Xi Jinping's overall effort to streamline and modernize China's military, he's also pushed for a more powerful naval force capable of defending its interests.
The RAND document identified the North Korea nuclear weapons crisis as the greatest threat to U.S.-China peace. Chinese diplomat Liu Jieyi said last week the crisis was "getting too dangerous," as President Donald Trump has doubled down on U.S. rhetoric against China's nuclear-armed neighbor. He has threatened to use military action to disarm Pyongyang's nuclear arsenal. North Korea claims it has a right to wield the weapons in order to deter an invasion.
China has been North Korea's greatest ally since the fellow communist states were founded in the late 1940s and the two joined forces against U.S. and U.N.-backed South Korean troops in the 1950s. Young supreme leader Kim Jong Un's defiant commitment to nuclear weapons and his rejection of his father's affinity for Beijing, however, has caused rare, visible cracks to appear in this relationship. In Tuesday's report, the authors said it was unlikely China would try to defend North Korea from a potential U.S. strike, but would rather move swiftly to defend its own interests, which would likely clash with U.S. goals and possibly precipitate a larger conflict.
"The likelihood of confrontations, accidental or otherwise, between U.S. and Chinese forces would be high, with significant potential for escalation," the report read.
"Beyond the pressures to intervene and deal with the immediate consequences of a failed North Korea, the United States would confront the thorny issue of the desired end state: unification (the preferred outcome of South Korea) or the continued division of Korea (China's preference)," it added.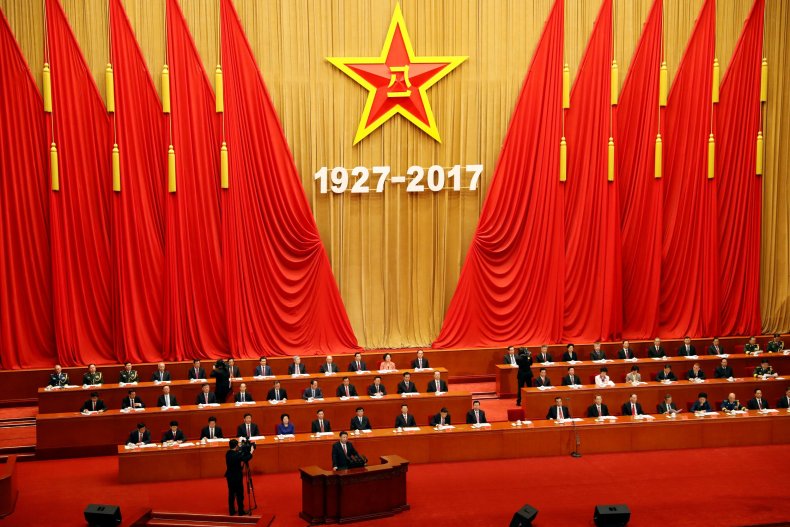 The RAND report said that the U.S. still had a clear, overall military advantage over China, but that defending Washington's regional interests in the Asia-Pacific was becoming increasingly difficult as a result of China's modifications, which include a revamped missile force and the first aircraft carrier to be made in China. Researchers recommended that the U.S. work with China to de-escalate tensions rather than put China's new, more powerful forces to the test on the battlefield.
China has traditionally invested more in its economic expansion than military abroad, but Beijing has taken a more aggressive foreign policy stance in recent years, one that often opposes U.S. hegemony and aligns more closely with Russia. China's latest international spat, a border dispute with India this summer, threatened to bring the region to war and even drag in fellow nuclear-armed force Pakistan. China and India ultimately resolved the issue.