U.S. War Games in South Korea Include High-Tech Missile Defense Ships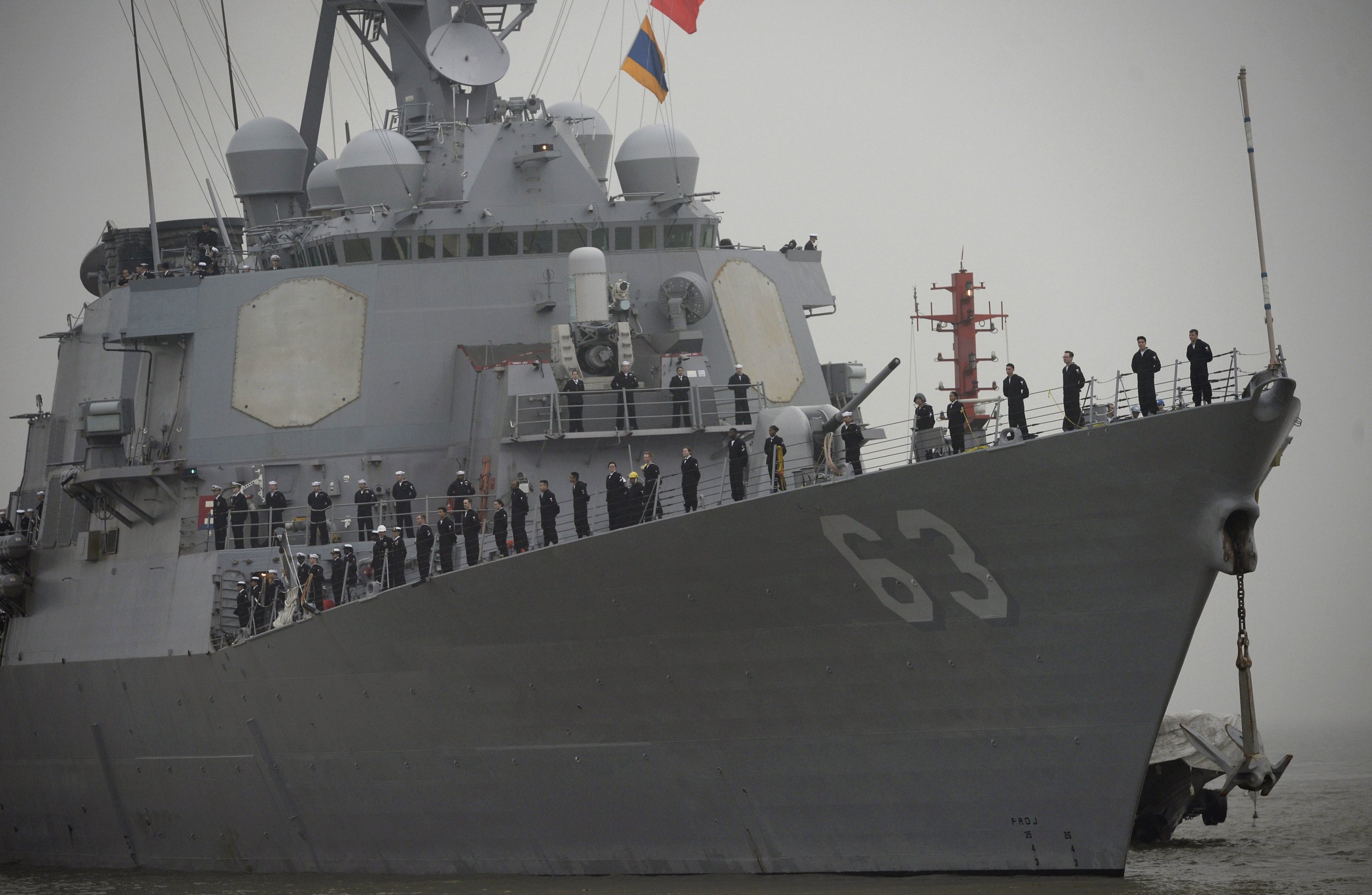 The USS Stethem arrived Friday in South Korea in order to take part in massive ongoing joint military exercises held annually between Washington and Seoul.
The 8,400 ton Arleigh Burke-class destroyer came equipped with the Navy's high-tech Aegis Combat System, capable of intercepting ballistic missiles using advanced computer and radar technology, and was expected to be docked until Tuesday at the port of Donghae, about 174 miles east of Seoul. The vessel was then scheduled to take part in the joint U.S.-South Korea military drill known as Foal Eagle which began earlier this month, according to South Korea's Yonhap News Agency.
The exercise saw an additional 3,600 U.S. personnel join the 28,000 already stationed in South Korea, which has technically remained at war with its neighboring rival North Korea since the two fought in the early 1950s. The U.S. supported South Korea in the conflict and has participated in the drills, which were set to last until April this year, as part of a 1953 mutual defense treaty signed by Washington and Seoul.
North Korea has long opposed the drills, which it has called an instigation in the already tense relations in the Asia Pacific. Pyongyang's official Korean Central News Agency warned earlier this month North Korean forces would retaliate via a "merciless retaliatory strike at any provocation by the invaders." The nuclear-armed state has continually conducted missile tests despite U.N. Security Council Sanctions, angering neighbors South Korea, Japan and even its strongest political ally, China.
The USS Stethem's deployment coincided with a visit Friday by Secretary of State Rex Tillerson to Seoul. Tillerson stressed that the Donald Trump administration would take "a different approach" to the issue of North Korea's nuclear weapons program and said "all options are on table" including military action, though he said this was not desired.