The U.S. Is at War With the Islamic State, But It Hasn't Sunk In Yet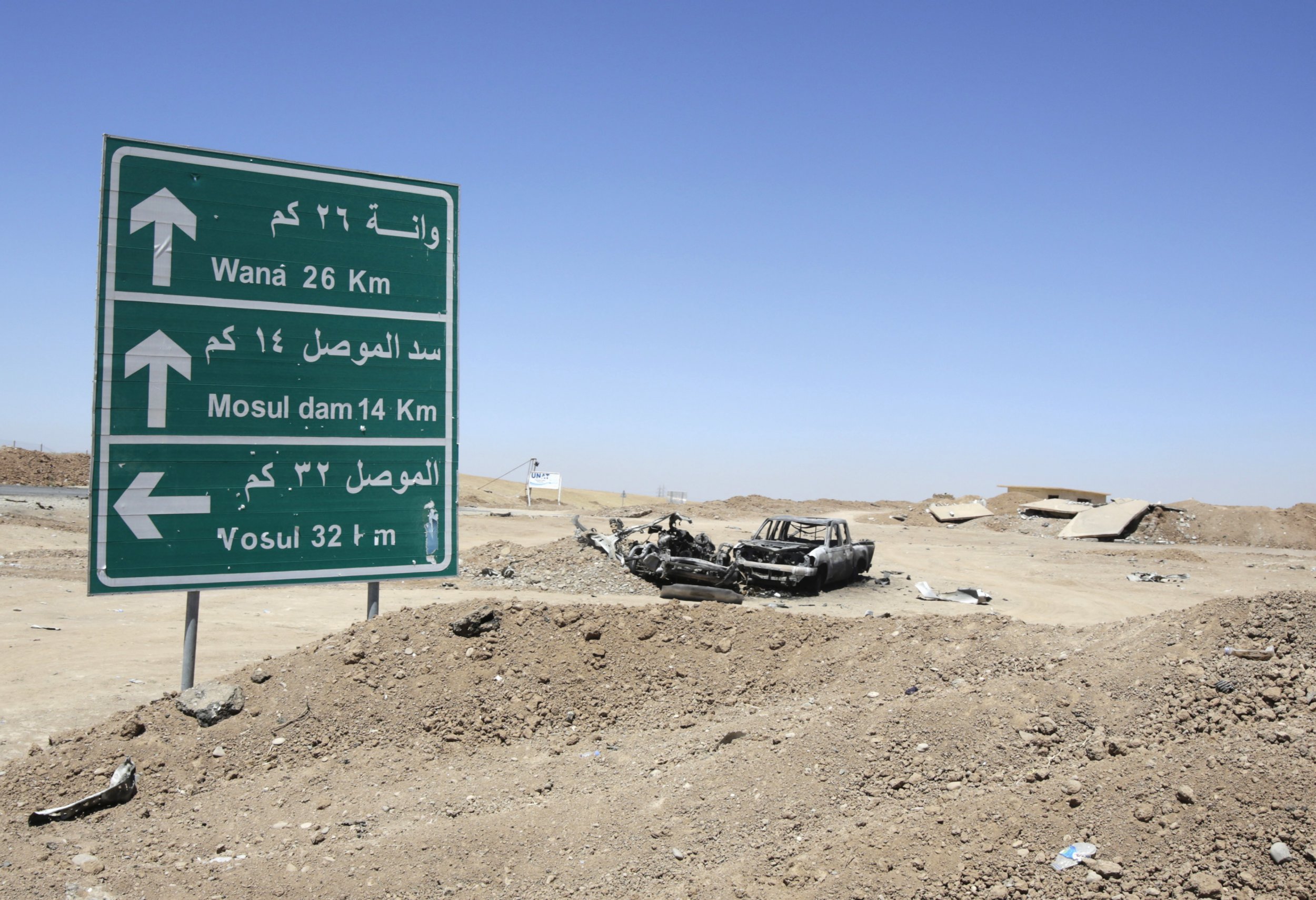 The United States is at war—though it does not seem to have sunk in yet. While reports have concentrated on President Barack Obama's condemnation of the murder of the American journalist James Foley, and news that U.S. forces had tried to rescue him, what has been overlooked is the president's clear declaration of war aims: the total destruction of the group known as the Islamic State.
The president did not mince his words. "Their ideology is bankrupt," he said. "There has to be a clear rejection of these kind of nihilistic ideologies. One thing we can all agree on is that a group like ISIL has no place in the 21st century." He went on, "Friends and allies around the world, we share a common security and a common set of values that are rooted in the opposite of what we saw [in the murder of Foley] yesterday. And we will continue to confront this hateful terrorism, and replace it with a sense of hope and civility."
Obama has edged slowly into all-out war against the Islamic State. At first, when announcing the resumption of U.S. military action in Iraq, he stressed it was simply a matter of protecting the nearly 500 Americans in the Kurdish capital of Erbil from the I.S. advance and relieving the thousands of Yazidis chased onto Mount Sinjar by I.S. brutality. The return to Iraq was also inspired by domestic concerns: As one administration official let slip to The New York Times, "We didn't want another Benghazi."
However, no sooner had Erbil been secured and the Yazidis saved than Obama ordered U.S. air strikes in support of the Kurdish peshmerga reclaiming the Mosul Dam from I.S. forces. Now, the killing of James Foley appears to have stiffened the president's resolve to go further and purge I.S. from its stronghold among the Sunnis in northern Iraq and among the Syrian rebels.
Newsweek subscription offers >
Rarely has an American president been so graphic in his description of the enemy (variously known as I.S., ISIL or ISIS). "Let's be clear about ISIL," he said Wednesday. "They have rampaged across cities and villages—killing innocent, unarmed civilians in cowardly acts of violence. They abduct women and children, and subject them to torture and rape and slavery. They have murdered Muslims—both Sunni and Shia—by the thousands. They target Christians and religious minorities, driving them from their homes, murdering them when they can for no other reason than they practice a different religion. They declared their ambition to commit genocide against an ancient people."
For severity, Obama's statement surpasses even President George W. Bush's sharp remarks about Al-Qaeda after the attacks of September 11: "The people who did this act on America, and who may be planning further acts, are evil people," Bush said. "They don't represent an ideology, they don't represent a legitimate political group of people. They're flat evil. That's all they can think about, is evil. And as a nation of good folks, we're going to hunt them down, and we're going to find them, and we will bring them to justice."
What comes next in Iraq is going to be a severe test for Obama and for members of Congress. The president has committed the U.S. not just to the containment of I.S. but its eradication. "We will continue to confront this hateful terrorism, and replace it," he said. Although the House, just before it went on summer vacation, passed a motion saying it wanted to approve any "sustained combat role" in Iraq, Congress, reflecting a widespread war-weariness in the country, is hesitant about becoming implicated in authorizing military action in Iraq and seems prepared to let the president do what he must.
The lessons of Congress not approving U.S. military action to prevent the Syrian dictatorship of Bashar al-Assad using chemical weapons on his own people are not lost on either the president or congressional leaders. As Obama told senators who demanded that Congress decide whether to resume military action in Iraq, "You can't have it both ways here. You can't be ducking and dodging and hiding under the table when it comes time to vote, and then complain about the president not coming to you."
Newsweek subscription offers >
Which puts the decision on how aggressively to prosecute the war against I.S. firmly in the president's hands. Faced with a clear and present danger not just to the Middle East, but to American citizens at home and abroad and the Western way of life, what Obama does next will define his presidency every bit as much as the reform of health care in America. If his principled and defiant statement of resolve turns out to be hollow words he will be doing the United States and the world a profound disservice.
The U.S. Is at War With the Islamic State, But It Hasn't Sunk In Yet | World