U.S. Preparing for Tunnel Warfare With North Korea As Talks Open With South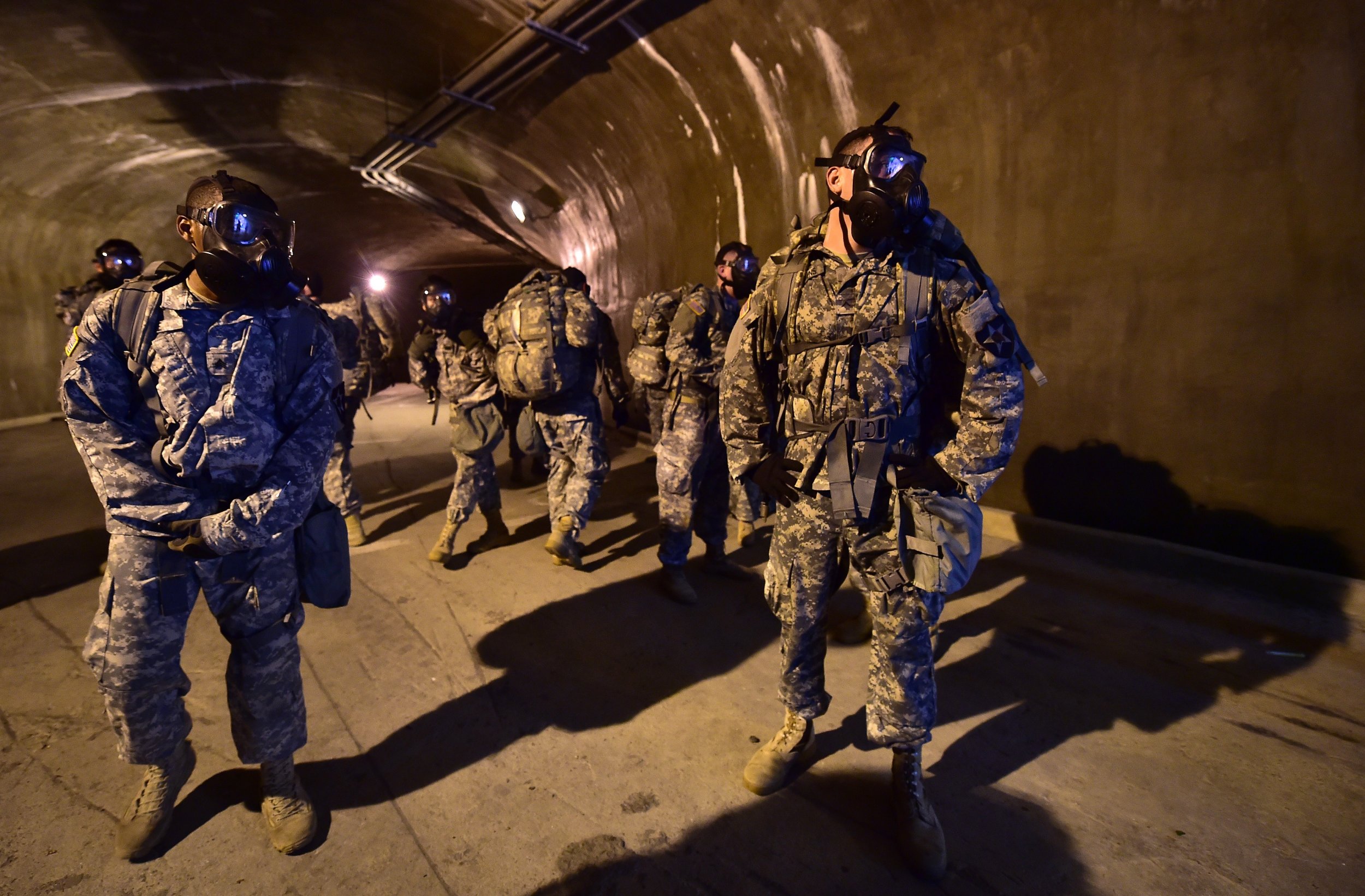 The U.S. Army has reportedly stepped up training efforts for North Korea's massive network of underground tunnels amid ongoing tension and threats of a military conflict from both nations.
Related: North Korea says Trump is a "premium war dealer" who destroys world peace
The Army is training thousands of soldiers while the Pentagon is buying up gear that would specifically help troops fight in the North's tunnels, NPR reported Tuesday morning citing unnamed U.S. officials.
The training is expected to run throughout the year and reportedly serve as one possible military option for President Donald Trump.
The 101st Airborne Division and the 82nd Airborne Division are expected to be part of the training. Normally one or two Army divisions are trained for tunnel warfare, but the North's recent threats have increased the number of trained divisions.
The well-documented tunnel system in the isolationist state even runs directly between North and South Korea. It reportedly contains not only pathways for troops across the demilitarized zone but also artillery and nuclear, chemical and biological weapons.
"I think it's necessary, not just for U.S. troops but for South Korean troops as well," retired Army colonel Dave Maxwell told NPR of the training. "There are about 5,000 of these tunnels. The North Koreans are like mole people."
The tunnels, dubbed Tunnels of Aggression, were first discovered in 1974 after North Korean defectors warned the South of their existence. The defectors claimed North Korea's founder Kim Il-Sung had ordered the tunnels built in an effort to possibly invade the South with one tunnel supposedly capable of funneling 30,000 troops per hour, according to The New York Times.
One such tunnel was discovered a mere 32 miles away from Seoul, the South's capital city.
The additional training comes as the Trump administration tussles over what exactly to do about the North and its young, volatile leader Kim Jong Un.
Secretary of State Rex Tillerson and Defense Secretary Jim Mattis are reportedly pushing for diplomacy, while national security adviser H.R. McMaster is encouraging a "bloody nose" strategy involving a minor military strike rather than a full-out conflict.
Trump has repeatedly stated on his official Twitter account that North Korea only understands military conflict, which has increased fears of the president ordering an invasion or overthrow of Kim's regime. Kim and Trump have regularly exchanged war threats and insults.
But the North did show signs of malleability Friday. It agreed to hold talks with South Korean officials for the first time in over two years after the U.S. and the South agreed to hold back on military drills. The first talks were expected to begin Tuesday.
However, Tillerson stated it was unclear if the U.S. could participate in negotiations in the future.
The North has long called the drills in the Korean Peninsula, in which Japan also sometimes takes part, merely a practice for an invasion.