U.S. Military Sends Warship to North Korea Region Amid Missile Threats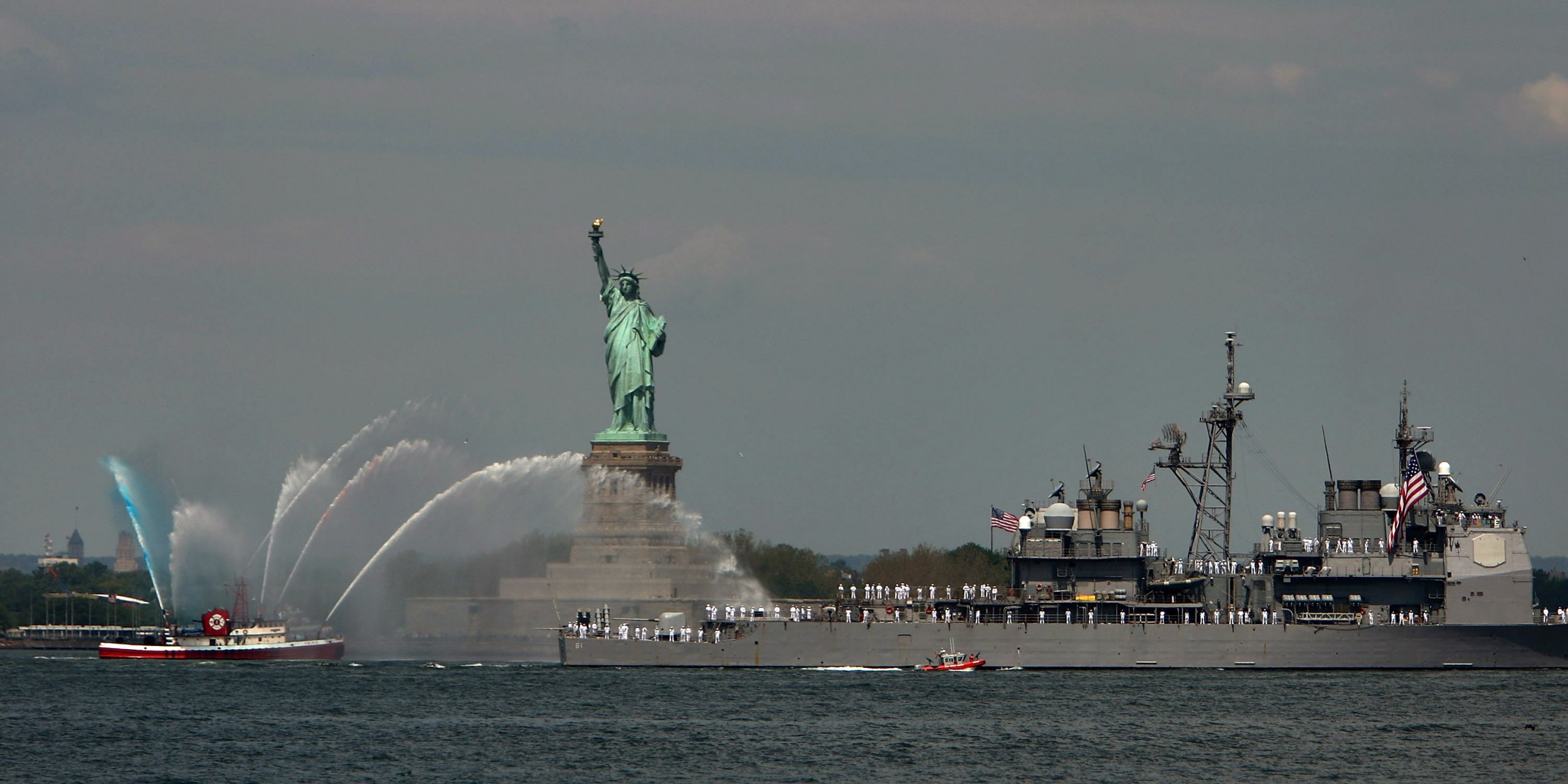 The U.S. Navy is sending the USS Monterey, a guided-missile destroyer with ballistic missile defense (BMD) capabilities, to East Asia to bolster America's defenses there amid threats from North Korea. This ship is being deployed after two deadly accidents that have taken the USS McCain and USS Fitzgerald out of the mix.
The Monterey will reportedly deploy on October 16. The McCain and Fitzgerald, which were involved in unrelated collisions this summer, will be under repair for more than a year.
"Monterey will leave on a previously unscheduled deployment to the 5th and 6th Fleet areas to conduct maritime security operations," Lieutenant Commander Courtney Hillson told Navy Times on Thursday.
"This deployment will allow the Hawaii-based destroyer O'Kane to deploy to 7th Fleet to provide more BMD-capable ships in the region," Hillson added.
The announcement comes amid heightened tensions with North Korea over its nuclear program and development of long-range ballistic missiles. On Friday, North Korea again threatened to launch ballistic missiles toward the U.S. territory of Guam. The day before, White House Chief of Staff John Kelly told reporters there was "great concern" about Guam and the U.S. citizens living there.
The ongoing war of words between President Donald Trump and North Korean leader Kim Jong Un has made two of America's allies in the area, South Korea and Japan, increasingly nervous. Such provocations have increased the demand for BMD-capable ships in the region.
During his first address to the United Nations in September, Trump threatened to "totally destroy" North Korea if the U.S. was forced to defend itself or its allies. Kim responded by referring to Trump as a "mentally deranged dotard."
More recently, North Korea's foreign minister said Trump had "lit the wick of war" with his "insane" comments at the U.N., and he threatened the U.S. with a "hail of fire."