War in Syria: U.S. Will No Longer Target Assad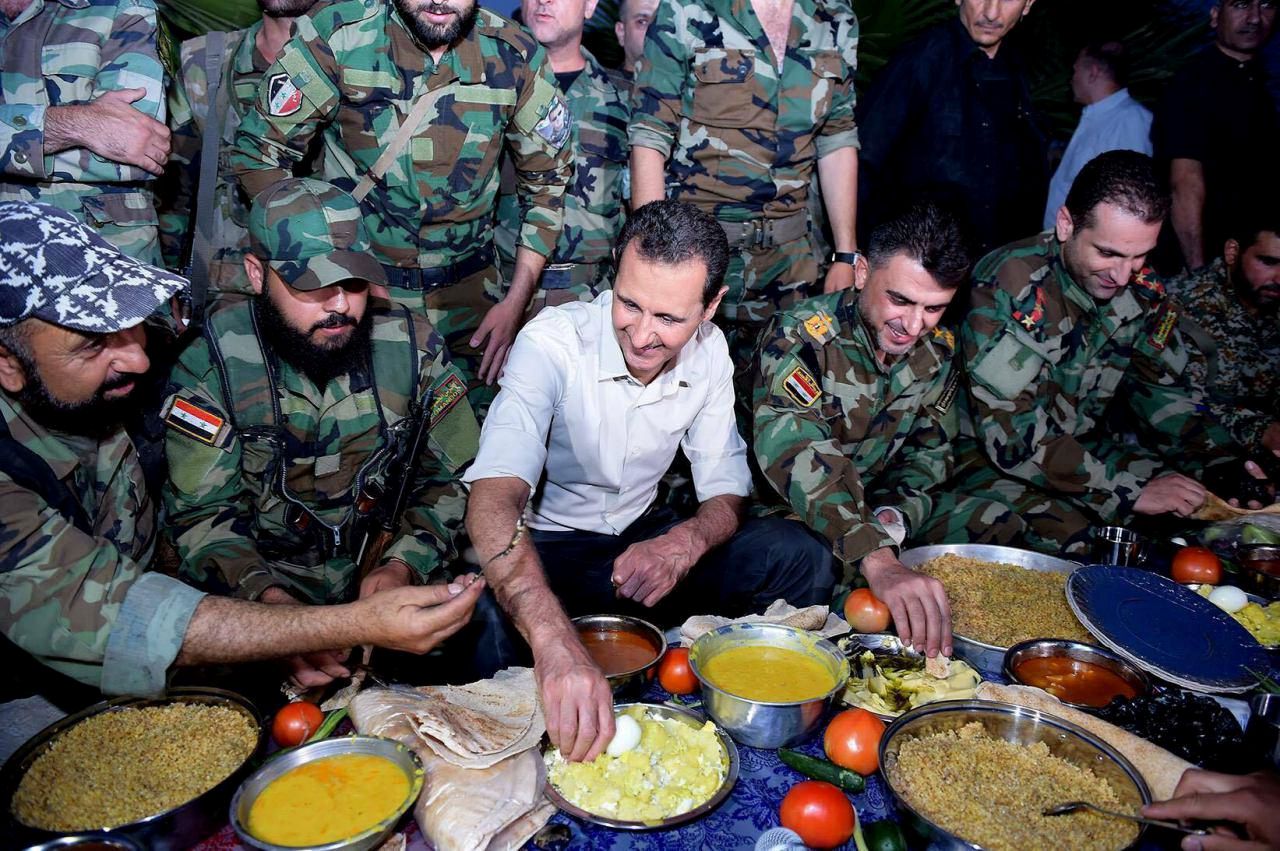 The U.S. government has shifted its position in the war in Syria and would no longer push for the removal of Syrian President Bashar al-Assad.
Both U.S. Ambassador to the U.N. Nikki Haley and Secretary of State Rex Tillerson made comments Thursday suggesting that Washington had softened its stance on Assad, who has faced a six-year uprising by various insurgent groups formerly supported by the West. Before and after taking office, President Donald Trump had suggested that Assad, whom the previous administration had accused of war crimes, was a better alternative to opposition groups, many of which harbored ties to jihadist organizations such as the Islamic State group, also known as ISIS, and al-Qaeda. Speaking to a small group of reporters, Haley revealed how far Washington had come from the "Assad must go" policy pursued by former President Barack Obama.
"Our priority is no longer to sit there and focus on getting Assad out," Haley told a small group of reporters, according to Reuters. "Our priority is to really look at how do we get things done, who do we need to work with to really make a difference for the people in Syria."
The day before, she called Assad "a hindrance in trying to move forward" with the often delayed and canceled negotiations between the Syrian government and opposition, Reuters reported.
Tillerson used language similar to Haley's when asked about the Syrian leader's fate on a trip to Istanbul to meet with his Turkish counterpart. Turkey also entered the conflict as an enemy of Assad and has become the primary sponsor of Syrian rebel groups. Relations between Washington and Ankara have cooled since the U.S. switched its backing to the Kurd-dominated Syrian Democratic Forces (SDF). Turkey has labeled the SDF a terrorist organization because it included the People's Protection Units (YPG), an associate of the Kurdistan Workers' Party (PKK) which has waged war for decades against the Turkish state. Tillerson reassured Turkey of U.S. support, but did not distance himself from the YPG nor Assad.
"I think the .. longer term status of President Assad will be decided by the Syrian people," Tillerson told a joint news conference with Turkish Foreign Minister Mevut Cavusoglu, according to France 24.
Since mass protests became an armed uprising against the Syrian government in 2011, Assad has maintained that his mandate was based on the will of the Syrian people, including in interviews with foreign media. Assad also said he would welcome U.S. support in the fight against ISIS, if it was coordinated with his ally, Moscow, and he called Trump a "natural ally" earlier this year. Trump's administration has said it was open to coordinating with any nation, including Russia, in fighting ISIS. Assad has referred to the U.S. as "invaders" for their presence in Syria and support for the SDF, but cooperation between U.S.-backed Kurdish forces and the Syrian-Russian alliance has grown in recent months.