Olympics Doubts Grow as Us Warns Against Travel to Japan Over COVID Spike
The U.S. State Department is warning Americans against traveling to Japan, raising more questions about whether the country, facing its fourth and worst spike in coronavirus cases, could host the Olympic Games.
On Monday, the State Department issued the highest advisory level, "Level 4: Do Not Travel," for Japan. The agency also issued a similar notice against travel to Sri Lanka and a "Level 3: Reconsider Travel" for Antigua and Barbuda, which lowered the islands' designation.
"Travelers should avoid all travel to Japan," the US Centers for Disease Control and Prevention said in new guidance on Monday. "Because of the current situation in Japan even fully vaccinated travelers may be at risk for getting and spreading COVID-19 variants and should avoid all travel to Japan."
The travel warning comes just two months before Japan is set to host the Tokyo Olympics, which are scheduled to open July 23 after being postponed last year due to the pandemic.
While foreign spectators have already been banned from attending due to public safety measures, thousands of athletes and support staff are expected to attend the games.
Japan's government is facing growing pressure to cancel or postpone the Olympics a second time now that infections are once again on the rise and overwhelming the nation's hospital systems.
Last week, thousands of doctors called on the government to do so and polls have indicated much of the Japanese public would support the same.
Akira Takasu, the head of emergency medicine at Osaka Medical and Pharmaceutical University Hospital, told Reuters that holding the Olympics could also bring in new, more contagious variants of the virus at a time when Japan is considering extending the coronavirus state of emergency in nine prefectures, including Tokyo.
"In the Olympics, 70,000 or 80,000 athletes and people will come to this country from around the world. This may be a trigger for another disaster in the summer," Takasu said.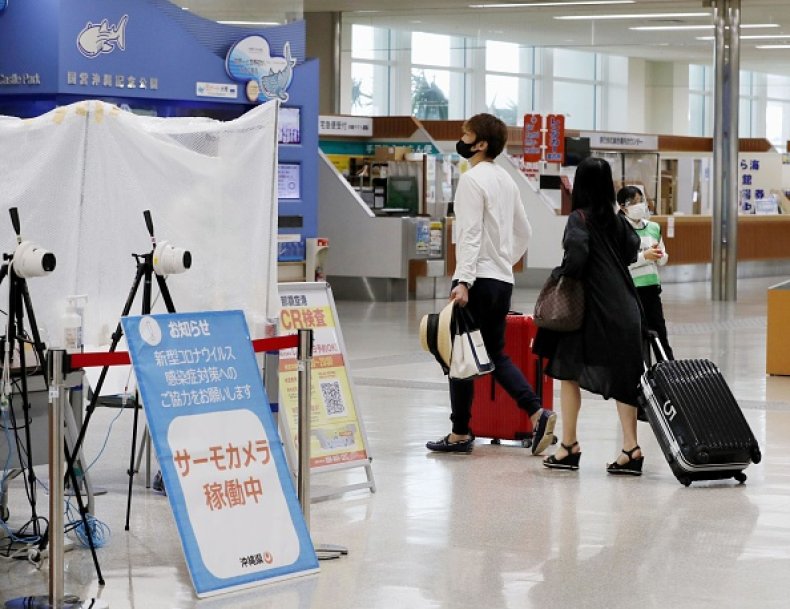 Public figures have also urged officials to reconsider hosting the games amid the nation's latest COVID-19 spike.
"Currently more than 80% of people want the Olympics to be postponed or cancelled. Who and on what authority is it being forced through?" SoftBank Group CEO Masayoshi Son tweeted over the weekend.
Last Friday, International Olympic Committee Vice President John Coates announced that the games would "absolutely" go ahead even if the city is under a state of emergency, adding that more than 80% of the Olympic Village would be vaccinated by the July 23 start date.
Officials have also opened up mass vaccination clinics in hopes of ramping up Japan's vaccine rollout, which has significantly lagged behind other developed nations. Japan only began administering vaccines in February and to date, roughly 1.9% of the population has been fully vaccinated.
The Olympic Games have already been on shaky grounds due to the ongoing public health crisis.
After three members of Australia's skateboarding team tested positive for COVID-19 last week, the entire team was disqualified from attending an Olympic qualifying event in Iowa for being in close contact with infected persons. Only two athletes on the team had already qualified for Tokyo, meaning others lost their last chance to do the same.
Newsweek reached out to Team USA for comment, but did not hear back before publication.