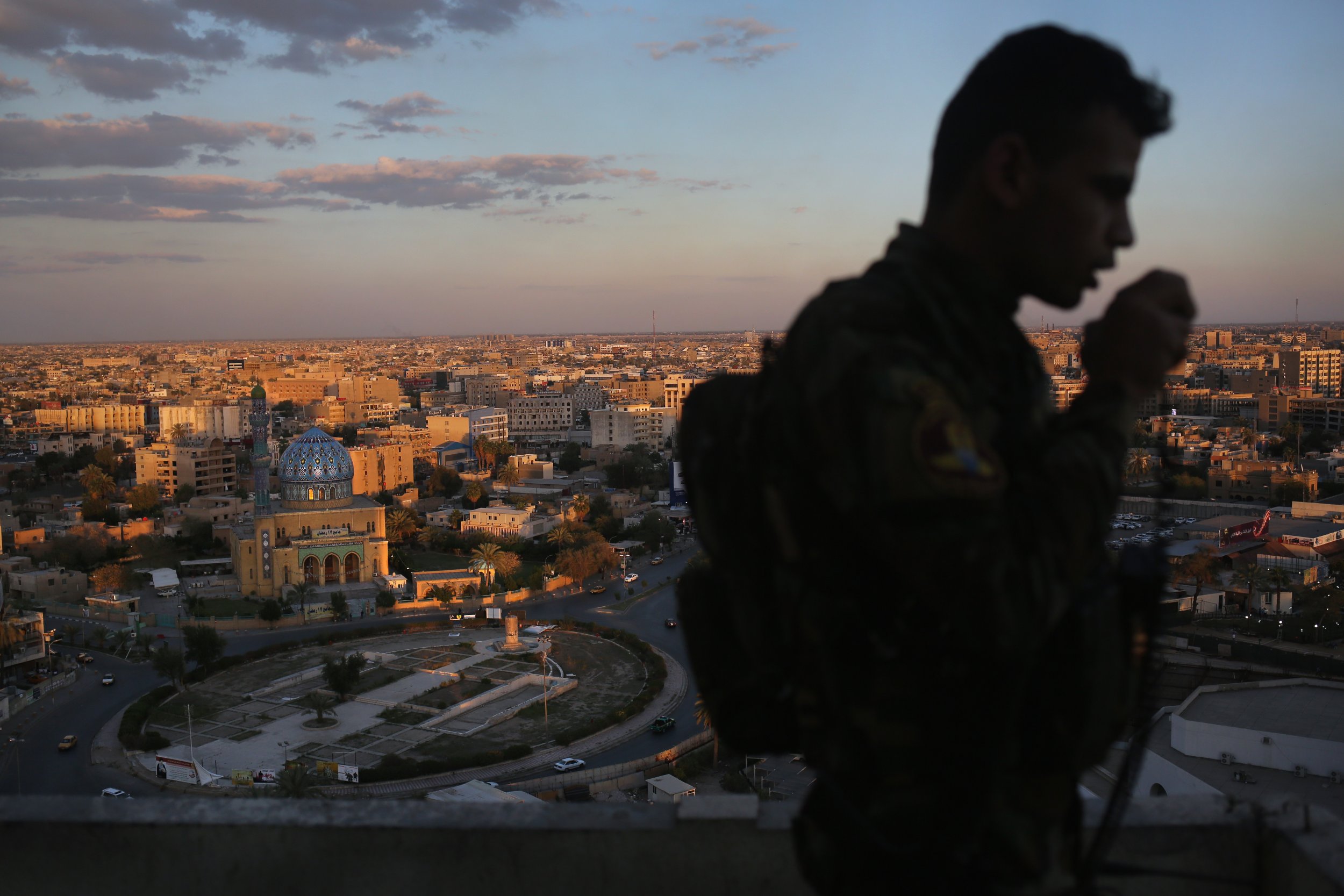 The U.S. embassy in Baghdad on Monday said that it was restricting the movement of its employees after receiving new information about possible attacks against foreign nationals at hotel compounds in the Iraqi capital.
It said on its website that it had received "credible threats of possible attacks on hotels frequented by Westerners. "
Without providing details of the possible targets or the method of the potential attack, the embassy said in an emergency message that Americans should "maintain a heightened sense of security awareness and take appropriate measures to enhance their personal security at all times when living and working in Iraq."
Read more: At Least 20 Dead in Baghdad Suicide Bombings
Iraqi forces and the U.S.-led coalition have forced the Islamic State militant group (ISIS) into a series of defeats in Iraq since August 2014, but the threat of insurgent attacks on the Iraqi capital remains.
On January 8, the group claimed responsibility for two suicide bombings at crowded markets in the city, killing 16 people. It also committed its largest attack last year in Baghdad: a coordinated suicide bomb attack in the predominantly Shiite area of Karrada, killing more than 340 people.
While suicide bombings remain a potent threat to Westerners and Shiite Iraqis in the city, there remains a significant danger of kidnapping. Gunmen kidnapped three American defense contractors in January 2016. They were the first U.S. nationals to be kidnapped in Iraq since U.S. troops withdrew from the country in 2011.
Experts say the threat to American interests and nationals in Iraq is unlikely to decrease in light of President Donald Trump's decision to ban visitors from the country, alongside the nationals of six other countries.
Iraq is a key coalition partner in the battle against ISIS, which is now focused on the northern Iraqi city of Mosul. A former Iraqi ambassador to the U.S. told Newsweek last week that Iraqis felt "betrayed" by his decision, as no Iraqi had committed an attack on U.S. soil since the 9/11 attacks, which also involved no Iraqi.