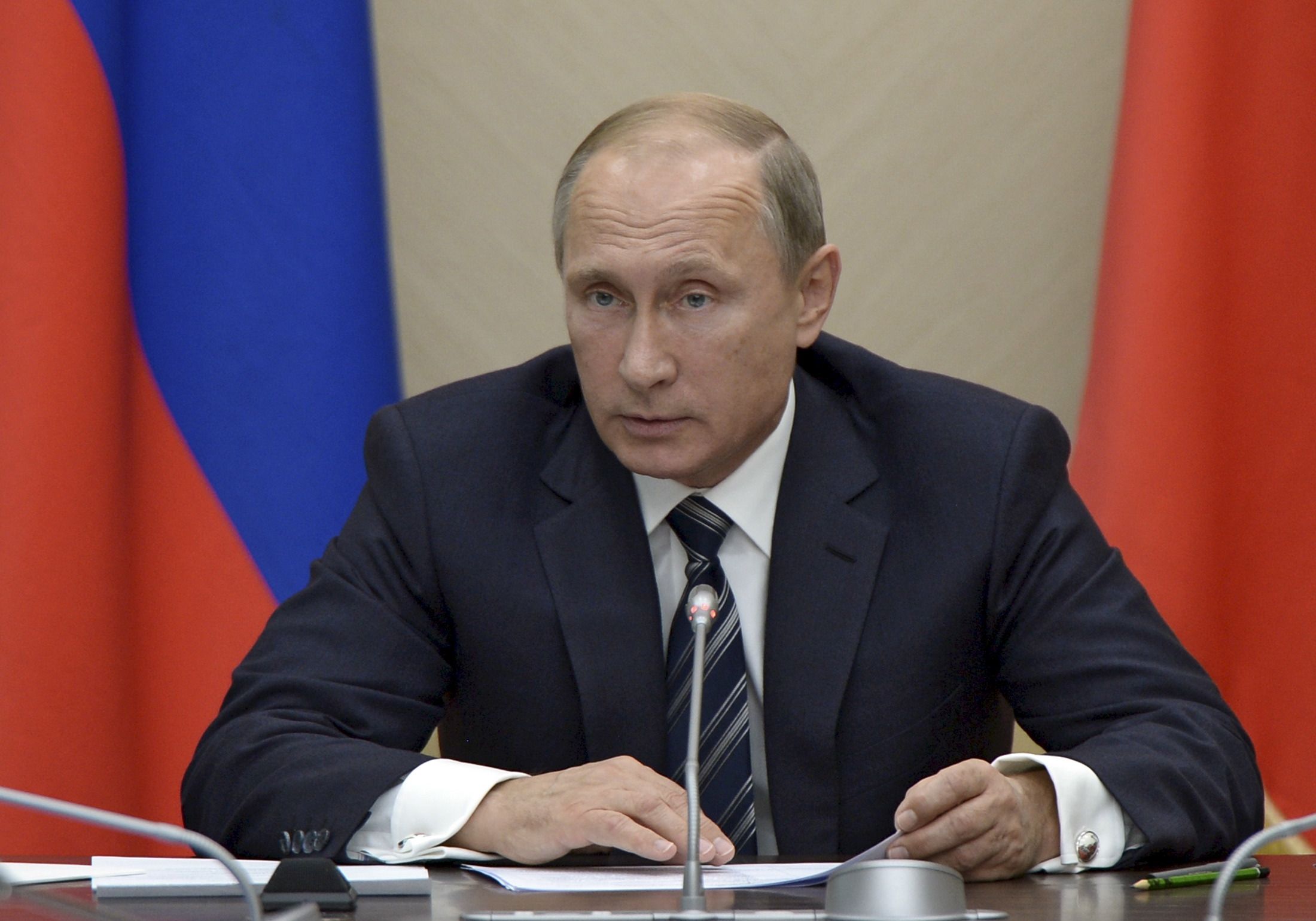 U.S. Defense Secretary Ash Carter said Wednesday "it appeared" that Russian airstrikes may have targeted areas that are not held by ISIS, though he stopped short of confirming the strikes had hit U.S.-backed moderate groups instead.
Supporting Syrian President Bashar Assad but failing to go after the militant group, Carter said, is "tantamount to pouring gasoline on a fire."
Russian President Vladimir Putin's increased involvement in Syria "can and will backfire on Russia," Carter said.
At an earlier press conference, White House Press Secretary Josh Earnest also would not confirm the target of the strikes, which Russia said were requested by Assad. A U.S. official told Reuters earlier that targets in the city of Homs area appeared to have been struck, but not areas held by ISIS.
"U.S. military authorities have been in touch with their Russian counterparts," Earnest told reporters. The goal of these talks is "deconfliction," or the avoidance of clashes between U.S. and Russian forces.
The two Obama administration members delivered the same message: Russia won't be able to clean up the country with unilateral force. In the meantime, Carter said, talking with the Russians will continue to be important to avoid incidental conflict.
"Russia is acting from a position of weakness," Earnest said, adding that Russia was reacting to the chaotic decline of its client regime and that its actions were "entirely consistent" with Russia's support for Assad over the past five years.
"Russia will not succeed in imposing a military solution in Syria any more than the U.S....did in Iraq," he argued, saying that Russia's participation in future talks will determine how serious it is about joining President Barack Obama's multilateral anti-ISIS coalition. He also referenced Soviet expansionism in Afghanistan as an example of a past Russian failure to exert influence in the Middle East.
The airstrikes, coming just two days after Obama met Putin in New York, appeared to some as a blatant show of strength against the U.S. A furious John McCain took to the Senate floor Monday morning and said that Obama had been duped and strong-armed by Putin, whom he called "a thug and a bully." He blamed Obama for the rise of ISIS, the violently repressive actions of Assad and the current Russian intervention, all of which he said "could have been avoided." He said that the U.S. should reassert its power in Syria, not with boots on the ground but by telling the Russians that the U.S. "can fly anywhere we want to, when and how we want to."
Earnest said that the White House wasn't concerned with McCain's charges that the U.S. is in a weak position. "Russia is not flexing its muscles.... Right now they are trying to prop up an investment that's about to go south."
So did Putin really outmaneuver Obama? Earnest said the facts don't support that interpretation. "You wouldn't need" deconfliction discussions, he said, "if [Russia] didn't have plans for military operations inside of Syria." The statement implied that the administration has been expecting Russian escalation, and Earnest took reporters to task for being surprised by the strikes in spite of the fact that Russia has been amping up its military involvement in Syria all summer.
At a Wednesday meeting of the U.N. Security Council, Secretary of State John Kerry reiterated that the U.S. will work with any country to defeat ISIS through a combination of airstrikes, support for regional fighters and efforts to counter extremist ideology.