USS Juneau: Warship Sunk by Japan in World War II Discovered Two Miles Beneath Pacific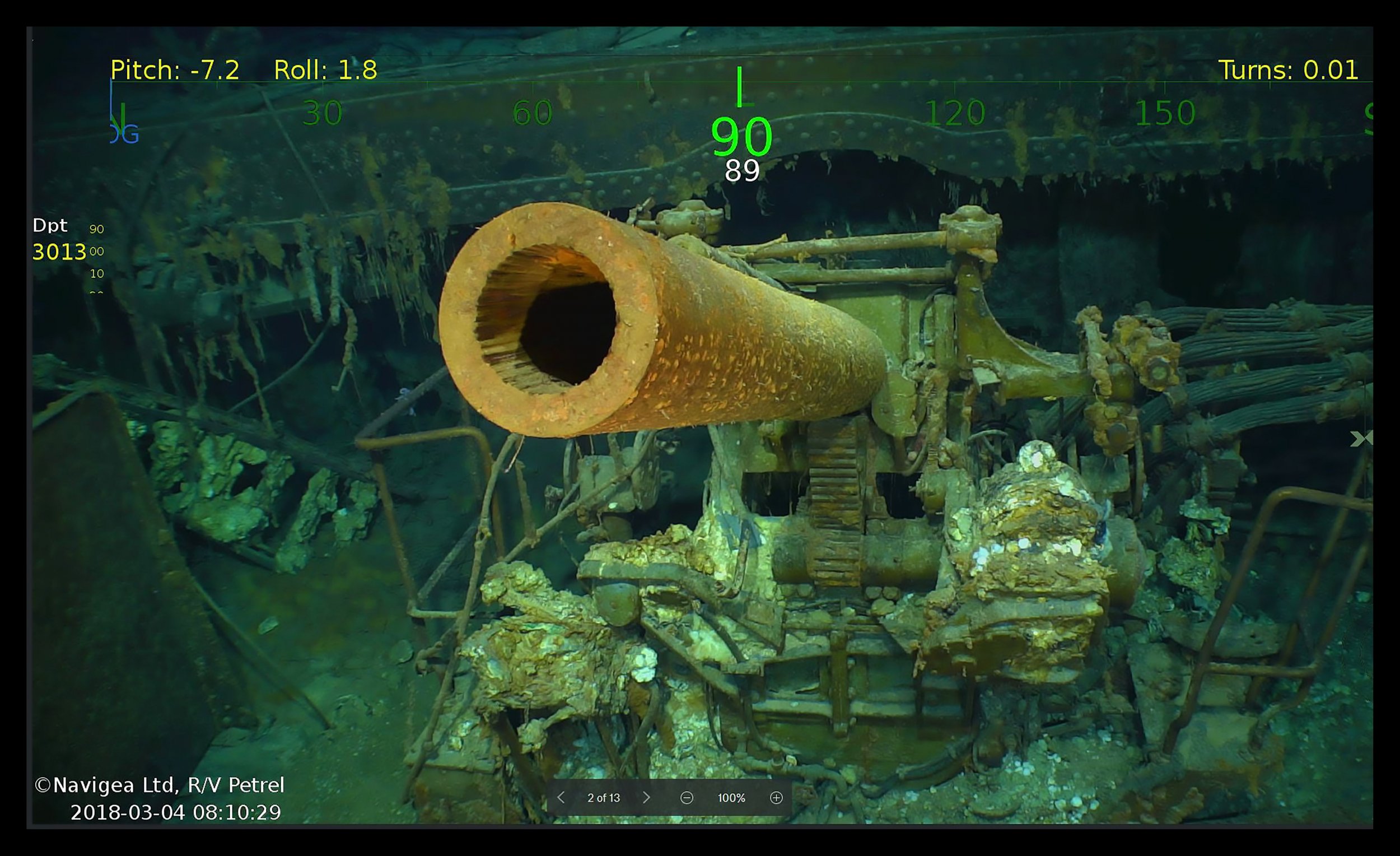 An underwater search team has recovered the remains of World War II U.S. navy ship the USS Juneau, two and a half miles beneath the waves of the Pacific Ocean.
The expedition in the South Pacific, just off the coast of the Solomon Islands, located the remnants of the the famous vessel on Saturday, some 75 years after it was sunk.
Related: Mysteries of shipwreck hundreds of years old revealed by 3D scanning off the Italian coast
The search was funded by Microsoft co-founder Paul Allen, whose money has helped recover the locations of half a dozen sunken naval vessels all over the world.
The USS Juneau was sunk by a Japanese submarine in November 1942, The Guardian reported. The lives of 687 men were lost along with the vessel including, famously, five brothers—the Sullivans from Waterloo, Iowa.
The siblings—George, Francis, Joseph, Madison and Albert—demanded they be posted to the same unit despite naval policy forbidding family from serving together. The Sullivans later had a destroyer named after them.
Robert Kraft, director of subsea operations for Allen, described the challenges of finding the Juneau and operating at depths of two and a half miles beneath the ocean.
"We're dealing with an environment out here that is very harsh ... We're putting a lot of electronics and high voltage down in very deep waters and sea waters where it shouldn't belong, and so that always presents challenges," Kraft explained.
Eventually, footage captured by an autonomous underwater vehicle, dispatched as part of the expedition, was confirmed to show the Juneau.
The World War II vessel was active for less than a year before it was sunk during the Battle of Guadalcanal. It sank in as short a time as 30 seconds, leaving only 10 men surviving from the wreckage.
Expeditions funded by Allen have already confirmed the locations of ships including the USS Lexington, the USS Indianapolis, the USS Ward and the USS Astoria. The Japanese battleship Musashi and the Italian destroyer Artigliere have also been found in searches backed by the software pioneer.