U.S. Warships Rerouted Toward Korean Peninsula to 'Maintain Readiness'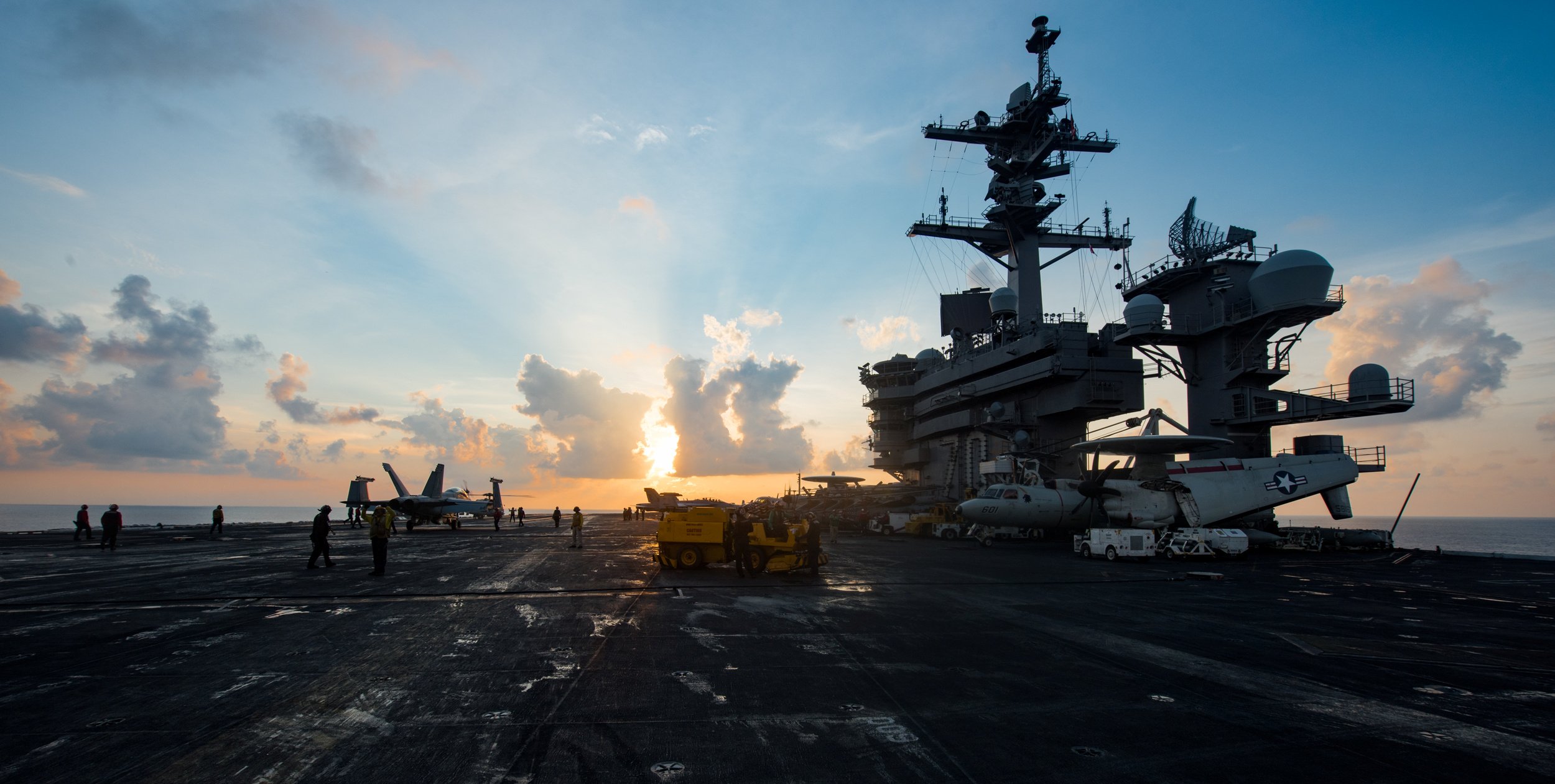 American warships based in the Pacific were ordered to reroute toward the Korean Peninsula, days after North Korea tested another intermediate range missile. Last Wednesday, the North test-fired a missile from its eastern port of Sinpo that landed in the Sea of Japan.
The head of the U.S. Pacific Command, Adm. Harry B. Harris Jr. ordered the Carl Vinson aircraft carrier, its fighter jets and several other warships toward the peninsula in order to "maintain readiness" in the region, the command said in a statement. The fleet had been heading to Australia to undertake military exercises.
"The number one threat in the region continues to be North Korea, due to its reckless, irresponsible and destabilizing program of missile tests and pursuit of a nuclear weapons capability," U.S. Pacific Command spokesman Dave Benham said, according to the BBC.
The move comes shortly after U.S. President Donald Trump's order to strike a Syrian air base on Thursday. He sent 59 Tomahawk missiles to bomb the base, which the U.S. claims was the source of a suspected chemical weapons attack Tuesday that killed more than 80 people.
In response to the attack made on Syria, North Korea said the attack was an "intolerable act of aggression against a sovereign state", and made it justified in "bolstering its own defenses."
In a recent interview with the Financial Times, Trump said he was prepared to act in North Korea with or without China's help.
Intelligence officials cited by The New York Times said the movements of the Carl Vinson aircraft carrier were intended to anticipate the birth of Kim Il Sung, the founder of North Korea, next Saturday. North Korea has a history of showing of its military powers during birthdays, parades, and other national days.