U.S. Will Introduce Screening for Ebola in 5 Major Airports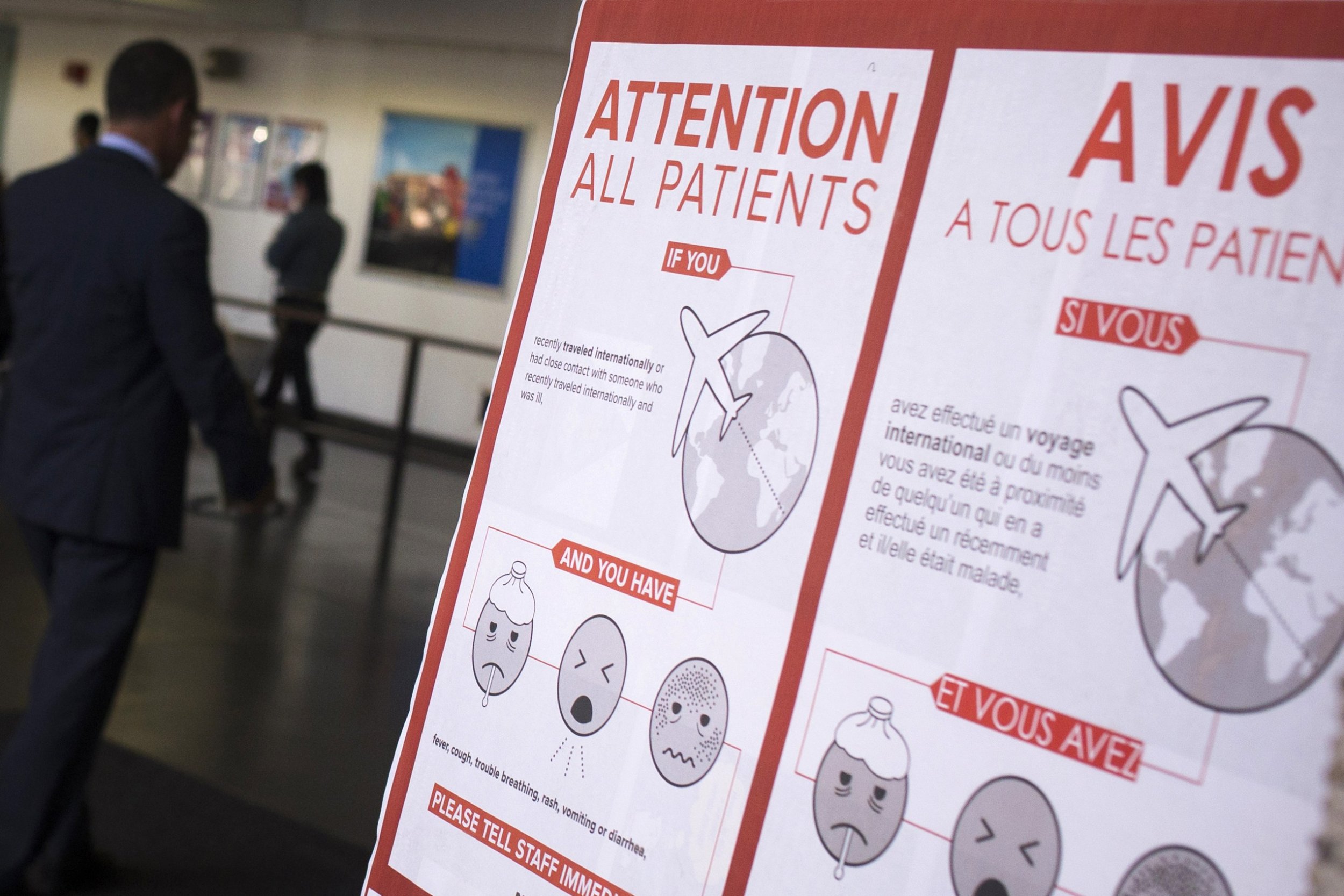 The U.S. will add new layers to screen for Ebola at five major U.S. airports, the Centers for Disease Control and Prevention (CDC) and the Department of Homeland Security (DHS) announced today. These five—JFK International Airport, Washington-Dulles, Newark, Chicago-O'Hare and Atlanta—receive "over 94 percent of travelers" from the West African countries hardest hit by the deadly disease, the CDC said in a press release.
CDC and the Department of Homeland Security's Customs & Border Protection (CBP) will implement the new measures at JFK on Saturday and next week at the other selected airports.
The new measures target travelers from Guinea, Liberia, and Sierra Leone. CBP officers will escort travelers from those countries to "an area of the airport set aside for screening," where they will "observe them for signs of illness, ask them a series of health and exposure questions and provide health information for Ebola and reminders to monitor themselves for symptoms," CDC said. Trained medical staff will check for fevers. If travelers have "fever, symptoms or the health questionnaire reveals possible Ebola exposure," a CDC quarantine station public health officer will assess them and refer them to the appropriate public health authority, CDC said. Those who do not show symptoms will receive "health information for self-monitoring, be asked to complete a daily temperature log, and be asked to provide contact information."
The CDC expects that the combination of exit screening and "standard public health practices such as patient isolation and contact tracing in countries with Ebola outbreaks" and entry screening in the U.S. will be enough to stop a major outbreak in the U.S.