The U.S. Will Need Europe's Cooperation to Combat Kleptocracy | Opinion
President Joe Biden promised to revitalize America's "national commitment to advancing human rights and democracy around the world." While promoting democracy and good governance may sound like a thing of the past, Western democracies—especially in Europe—need to get serious about defending themselves against kleptocrats and their cronies. Building a broad and effective coalition of countries holding themselves to high standards of financial transparency is among the most important tasks facing the Biden administration. It will also be a critical test of the health of the transatlantic partnership.
Freedom House's Freedom in the World 2021 report marked a 15th consecutive year of decline in global freedom. Many countries where freedom has declined, such as Turkey and Belarus, are in Europe's immediate vicinity; others, such as Hungary, are even members of NATO and the EU.
Kleptocracy, bribery and illicit finance have been leading causes of this democratic deterioration. According to the German Marshall Fund, authoritarian regimes have "spent more than $300 million interfering in democratic processes more than 100 times and spanning 33 countries in the past decade." Networks of patronage are critical for the entrenchment of authoritarian regimes. They reward political loyalty and silence critical voices—in the business community, media, NGOs and political parties—without outright repression. It has been estimated that corruption is extremely costly, sapping between 2 and 5 percent of global GDP.
Here's the good news: in the United States, an anti-kleptocracy agenda commands a significant bipartisan consensus—a rare feat in Washington. Even before Biden's inauguration, Congress passed the Corporate Transparency Act, which gives law enforcement new tools to counter money laundering, financing of terrorism and other illicit activity.
A bipartisan Congressional Caucus against Foreign Corruption and Kleptocracy, launched on June 10, is the first institutional congressional body dedicated to information sharing and finding solutions to global corruption. In the House, Reps. Tom Malinowski (D-N.J.) and John Curtis (R-Utah) are introducing the Justice for Victims of Kleptocracy Act. If passed, the law will direct the Department of Justice to list online the amounts of money stolen from the citizens of kleptocratic regimes and recovered by U.S. law enforcement.
Resources for promoting democracy and the rule of law are often tied up in multi-annual programs, which makes it difficult for policymakers to respond quickly to events like the downfall of Viktor Yanukovych's regime in Ukraine 2014. The Countering Russian and Other Kleptocracy Act, introduced in January by Reps. Bill Keating (D-Mass.) and Brian Fitzpatrick (R-Penn.) would create a rapid-response fund from part of the fines collected from U.S. businesses under the Foreign Corrupt Practices Act of 1977. A number of other proposals which did not receive a vote under the previous Congress, such as the Illicit Cash Act or Protecting United States Business Interests Abroad Act, might also be reintroduced.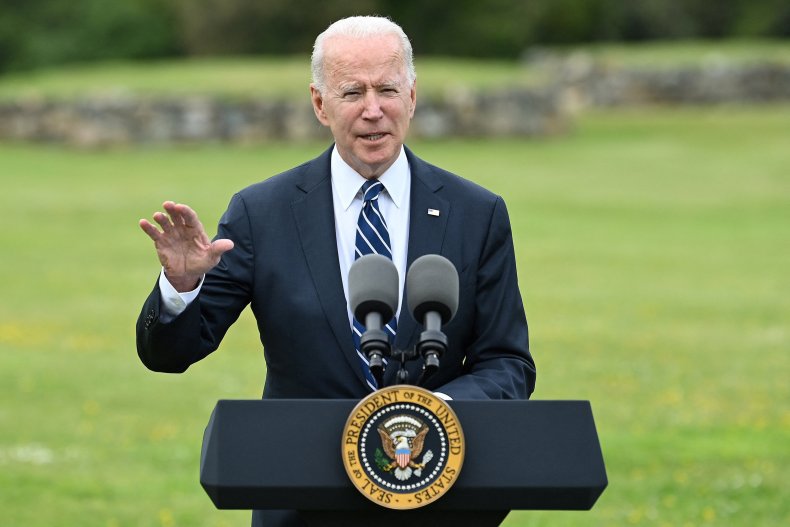 Of course, for anti-kleptocracy efforts to gain momentum, the Biden administration will have to cooperate. The United States currently spends about $115 million a year on global anti-corruption programs. That tiny amount could be directed more strategically to hit autocrats where it hurts them most—in their wallets and bank accounts. But an even more crucial priority is to build a coalition of countries, primarily Western democracies, ready to agree on common standards of financial transparency and to fight illicit finance.
European countries in particular are a weak link. A 2020 report by the U.K. House of Commons stated that the U.K. embraced Russian money, and "few questions if any were asked about the provenance of this considerable wealth." A leaked U.S. Treasury report from the Trump administration named the U.K. as a "higher-risk jurisdiction" for money laundering. Denmark's largest bank, Danske Bank, was exposed as having facilitated around 230 million euros ($280 million) in suspicious transactions from 2007 to 2015 through its branch in Estonia. Most of those transactions originated in Russia, including some attributed to the family of Vladimir Putin, Russia's intelligence agencies and a large number of U.K. shell companies.
The problem is not just that Europeans provide a safe haven for funds stolen by kleptocrats—the EU also has ruthless kleptocrats of its own. Using the Global Magnitsky Act, the U.S. Treasury recently sanctioned a number of Bulgarian officials for corruption, for instance.
Europeans have to step up. The 2016 European Security Strategy brushes aside the question of democracy promotion, but 73 percent of Europeans support stronger engagement by the EU in strengthening democracy around the world. Given Russia's and China's use of bribery and stolen funds to co-opt political and economic elites in the West—from awarding retired statesmen board seats in state-connected companies to investing in London real estate—fighting kleptocratic practices at home and abroad must be foundational to any pro-democracy agenda for the 21st century.
Last year, the EU adopted a European Magnitsky Act, which enables the European Council to impose sanctions on individuals involved in serious human rights violations. It's a step in the right direction, but much more remains to be done on both sides of the Atlantic. If the United States wants its own anti-corruption agenda to succeed, encouraging our European partners to get on board is a must.
Ivana Stradner is a Jeane Kirkpatrick Fellow at the American Enterprise Institute in Washington DC. Dalibor Rohac is a resident scholar at AEI.
The views expressed in this article are the writers' own.