U.S. 'Will Never Be the Same' After Trump, Germany Says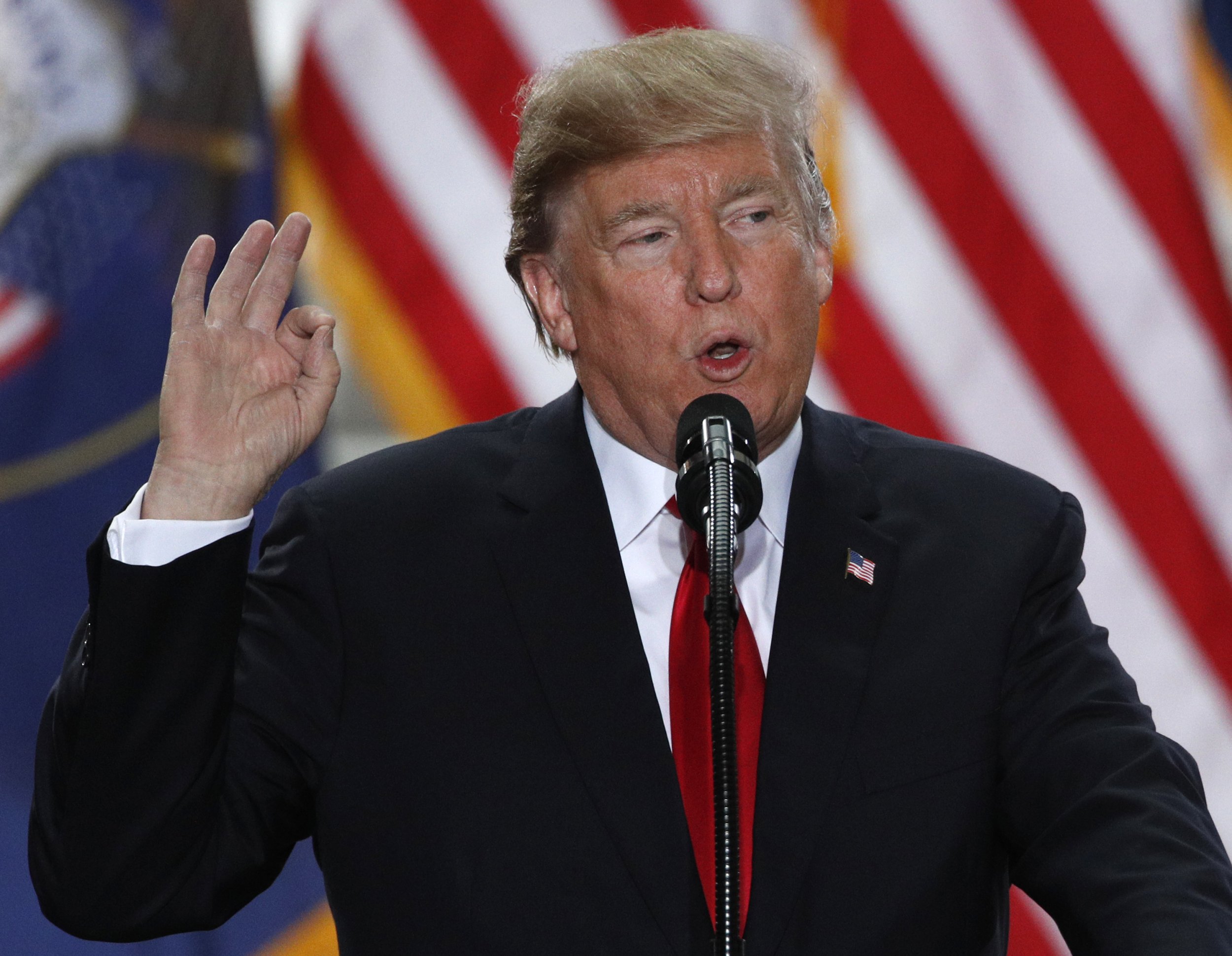 Germany's top diplomat has told foreign policy experts that his country's relationship with the U.S. has suffered irreparable damage under the administration of President Donald Trump, whom he accused of leading Europe on the path toward nuclear war.
Addressing the Berlin Foreign Policy Forum, German Foreign Minister Sigmar Gabriel warned Tuesday that the West risked losing its influence over world affairs if it continued to follow the U.S.'s lead. Gabriel, who also served as Chancellor Angela Merkel's second-in-command, criticized Trump's "America first" vision of international relations and announced that Germany would pursue its own agenda and no longer operate under the shadow of its ally in the White House.
Related: U.S. and Western Europe could lose badly in a war against Russia without China's help
"The U.S. no longer sees the world as a global community but as a fighting arena where everyone has to seek their own advantage," Gabriel said, according to Deutsche Welle.
"Germany can no longer simply react to U.S. policy but must establish its own position…even after Trump leaves the White House, relations with the U.S. will never be the same."
Gabriel warned that nations disillusioned with the militant direction the U.S. has taken under Trump have not sought a greater alliance with the EU and urged European countries to follow Germany's lead in standing up against what he said could be "a new nuclear arms race in Europe." Germany has been a staunch supporter of U.S.-led Western military alliance NATO, which has adopted a hardline stance against Russia since the country's 2014 annexation of Crimea from neighboring Ukraine, but Germany has also advocated for dialogue with Moscow.
Since taking office in January, Trump and his administration have been met with a series of scandals and controversial decisions that have hampered the Republican leader's image at home and abroad. Trump's initially close relationship with Russian President Vladimir Putin and dismissal of NATO raised deep concerns among defense allies, and his recent escalations in diplomatic wars with Iran and North Korea have elicited negative reactions from European officials, including Gabriel himself.
In October, Gabriel protested Trump's decision to decertify the Iran nuclear deal, to which Germany was a signatory, and said it was "imperative that Europe sticks together on this issue." In August, he warned that Trump's hardline stance toward nuclear-armed North Korea could lead to an all-out war that "in the worst-case scenario...could result in more victims than World War II," the deadliest conflict in human history.
Trump also took a rare shot at arguably his closest major European ally, U.K. Prime Minister Theresa May, last week after she criticized the U.S. leader for sharing far-right videos on his Twitter account. After May suggested that Trump's decision to share the controversial, anti-Muslim videos was "wrong," Trump tweeted the conservative British prime minister should instead "focus on the destructive Radical Islamic Terrorism that is taking place within the United Kingdom" and the U.S. was "doing just fine."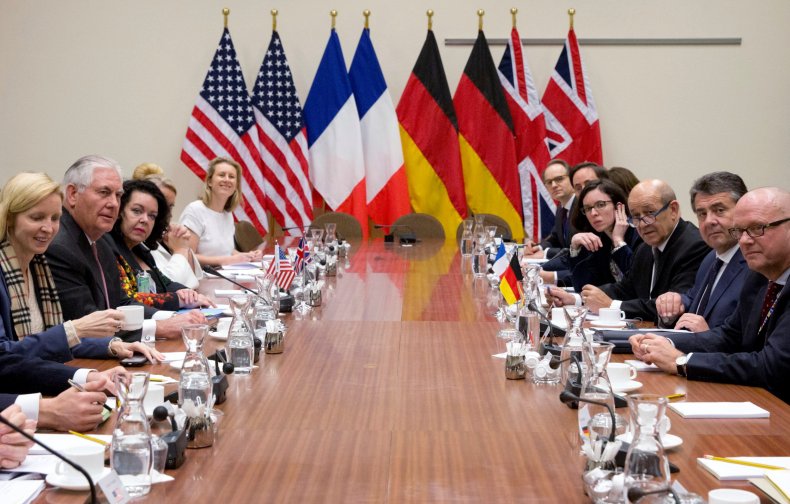 Secretary of State Rex Tillerson, the man tasked by Trump with building transatlantic bridges between the White House and Europe, has also found himself on the wrong end of his boss's foreign policy, according to numerous reports suggesting he would soon be replaced. Both Trump and Tillerson have continually denied such reports, even as Tillerson reassured European allies of the U.S.'s commitment to its historic relationships during a trip to the U.S. mission to Belgium in Brussels on Tuesday.
"While we don't have any wins on the board yet, I can tell you we're in a much better position to advance America's interests around the world than we were 10 months ago," Tillerson told U.S. diplomats and staff, according to Reuters.
That same day, Gabriel warned, "The withdrawal of the United States under Donald Trump from its reliable role as a guarantor of Western-led multilateralism accelerates a change of the world order with immediate consequences for German and European interests."
Beyond just taking on Trump and his allies, Gabriel railed Tuesday against what he considered insufficient Western reactions to conflicts in Syria, where government forces supported by Russia and Iran have largely defeated jihadis and rebels once backed by the West and still supported by some of its allies, and in Ukraine, where Russia-backed separatists remained in control of parts of the country's restive east.