The U.S. Will Not Abandon Syria, Says Mattis, in Fact It May Get Even More Involved
Defense Secretary James Mattis told senators on Thursday that the U.S. military is not preparing to withdraw from Syria and that the presence of American troops is vital for continued anti-ISIS operations.
Speaking in front of the Senate Armed Forces Committee, Mattis seemed to contradict President Donald Trump's suggestions that American forces would soon withdraw from Syria, warning that the U.S. would regret abandoning the country too soon, The Washington Post reported.
While hosting French President Emmanuel Macron on Tuesday, Trump suggested U.S. troops would "be coming home relatively soon." However, Mattis said Thursday that the U.S.-led coalition is engaged in "an ongoing fight," and assured senators "we're going to expand it with more regional support."
Related: ISIS "blooper reel" shows fighters falling over and failing at martial arts
There are currently around 2,000 American soldiers in Syria acting as advisers to local forces and conducting special operations missions. Mattis said that even after ISIS is entirely destroyed the U.S. must be careful about full withdrawal. "I'm confident that we would probably regret it," Mattis explained, after Republican Senator Lindsey Graham of South Carolina compared the current situation to the American withdrawal from Iraq in 2011—a decision that contributed to the rise of ISIS.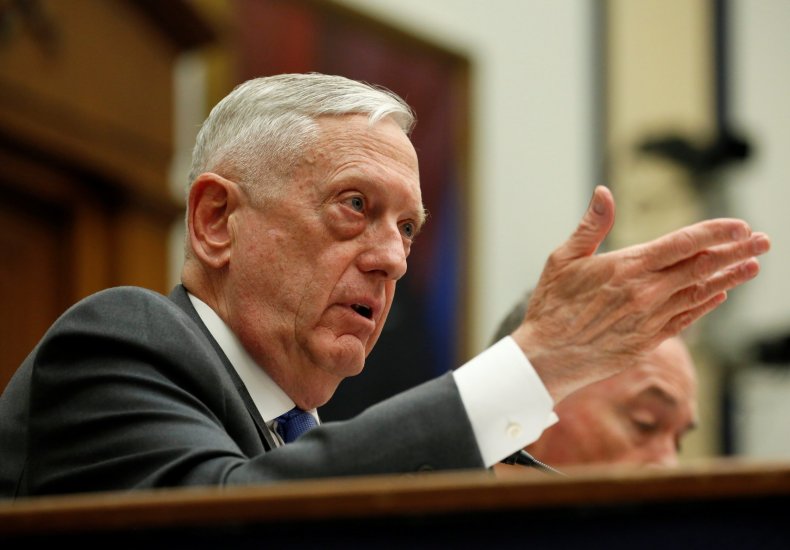 Mattis said U.S. forces are vital for training local Kurdish-led forces. Without American guidance, he said, ISIS or another group like it could re-emerge.
The former Marine Corps general acknowledged the lull in operations against ISIS over the past few months. The lack of activity is mostly down to the Turkish assault on Kurdish positions in the northwest of Syria, requiring the redeployment of troops away from the ISIS front lines.
"In the days ahead, you'll see a re-energized effort" on remaining ISIS positions, Mattis said, including "increased operations on the Iraq side of the border." Additional French special forces have been sent to join anti-ISIS forces, and Mattis said he hopes America's Middle East allies will soon provide greater support.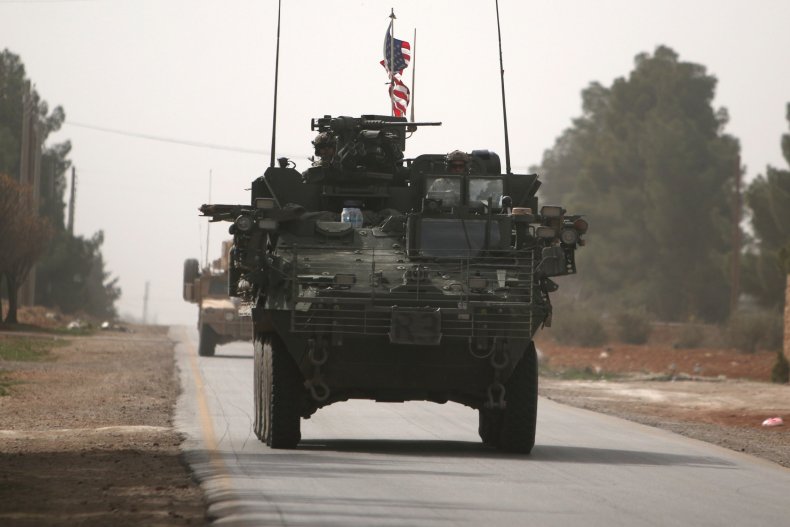 Around 1,000 ISIS fighters remain, confined to the Middle Euphrates River Valley along the Syria-Iraq border. On Tuesday, U.S. Army Colonel and Coalition spokesman Ryan Dillon told reporters that most of those are confined to two small towns—Hajin and Dashisha—which are surrounded by Kurdish forces. The area represents around two percent of the group's former so-called caliphate.
Dillon refused to comment on questions on the effect of the Turkish offensive, but he did say that Kurdish fighters are returning to the fight against ISIS. On April 17, Dillon told reporters that American forces were observing an ISIS resurgence on the western side of the Euphrates River in regime-controlled territory. He said ISIS fighters had successfully launched attacks on Russian-backed Syrian regime troops and retaken ground.
Dillon said this trend was not being reflected in Kurdish-controlled areas. "I was talking primarily areas that have been liberated by the pro-regime forces, backed by their Russian counterparts," he explained. "There has been absolutely zero land that has been reclaimed by ISIS on the east side of the Euphrates River," he said, despite attempted ISIS assaults. The colonel also told reporters that the U.S.-led coalition was increasing the rate of airstrikes on ISIS targets across the region, and particularly in Syria.