U.S. authorities will return an American man suspected of fighting for ISIS to Syria, despite the prisoner's objections, in what a civil liberty group has branded a "disgraceful" decision.
The man has been detained without charge by U.S. forces in Iraq since he was captured by Kurdish troops in 2017. The release will take place within 72 hours, The Washington Post reported.
The man, who has not been named publically, grew up in Saudi Arabia and has dual U.S.-Saudi citizenship. He was captured in September 2017 by Syrian Democratic Forces troops at a checkpoint in Syria, at which point he declared that he was an American.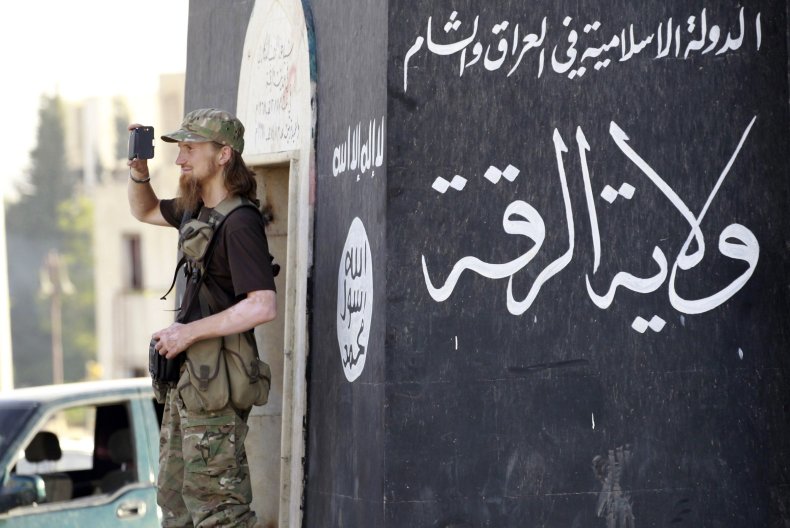 The American Civil Liberties Union (ACLU) has been representing the detainee, arguing that as an American citizen he should either be charged in a U.S. court or released. American officials have said they lack sufficient evidence to bring charges against him. The ACLU says he was working as a freelance journalist when he was detained, and that he was "fleeing violence" when "detained and beaten by Kurdish forces."
"They want to dump an American citizen onto the side of the road in a war-torn country without any assurances of protection and no identification," said ACLU attorney Jonathan Hafetz.
"It's a death warrant…. Our fight for our client's right to due process has also become a fight for his right to life," Hafetz added.
In court documents, Kathryn Wyer, a senior trial counsel for the Justice Department, said the plan was "consistent with the traditional military practice employed in the United States Central Command area of responsibility and with the Department's obligations under the law of war." Wyer claimed the government gave the man a choice of being dropped either outside a town or a refugee camp, but he apparently "would not agree" to the offer.
In April, U.S. District Judge blocked plans to transfer the man to the custody of a third country against his will. The state—believed to be Saudi Arabia—had confirmed that the man would not face torture. After an appeal in May, a judicial panel agreed that authorities could not "forcibly—and irrevocably—transfer" the detainee, agreeing that any move would require 72 hours notice.
The plan could spark a new round of appeals challenging the U.S. government's right to forcibly release a detainee, not least a forced release in a war-torn country like Syria. Hafetz said the ACLU will ask "the court to immediately intervene and ensure the safe release of our client."