U.S. Will Send 1,500 More Troops to Germany, Despite Trump's NATO Stance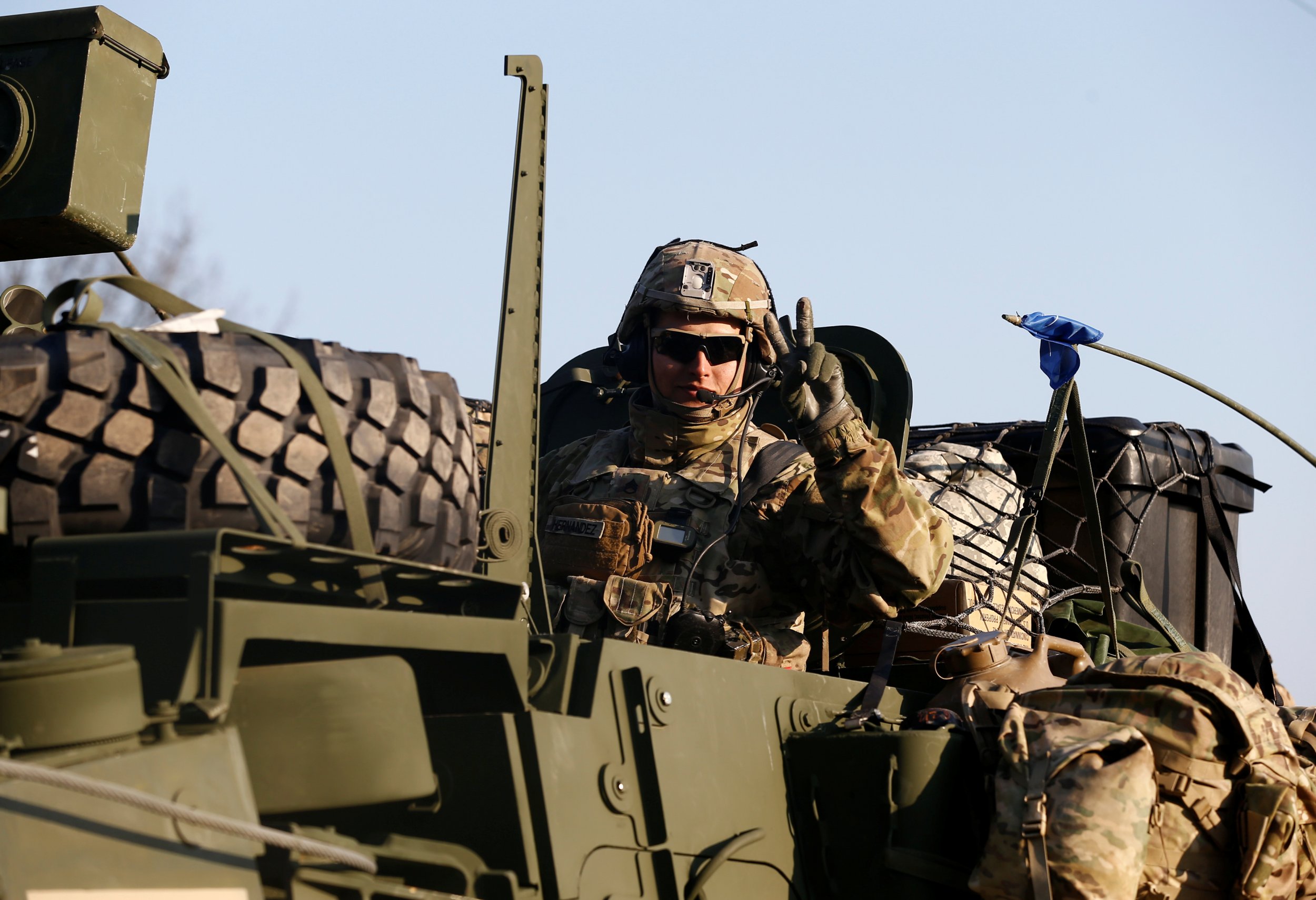 The U.S. military is increasing its contingent of troops in Germany by 1,500 soldiers in a decision praised by Berlin as a show of commitment to Europe's security.
The decision, announced on Friday by the military's European headquarters near the city of Frankfurt, is yet another move signifying an increasing involvement of U.S. forces within its NATO allies, despite President Donald Trump's repeated utterances that collective security is worth more to Germany than to his country.
"The addition of these forces increases US Army readiness in Europe and ensures we are better able to respond to any crisis," the U.S. Army in Europe's headquarters in Germany said, according to German public broadcaster Deutsche Welle.
The redeployment will take place between now and September 2020 and will result in U.S. personnel taking up positions in the southern German state of Bavaria. The troops consist of a field artillery brigade headquarters, travelling with two multiple launch rocket system battalions, a short-range air defense battalion and some supporting units. They will deployed across three different facilities in the state. Support units will also travel outside Bavaria, to western Germany.
The German government welcomed the move, as German Defense Minister Ursula von der Leyen said the move is testament to the bond between Washington and allies in Europe. "The U.S. decision to increase the military presence here in Germany is a welcome sign of the vitality of the transatlantic relationship and a commitment to our joint security," she said.
The move, although not a huge percentage increase considering around 33,000 active-duty U.S. troops currently in Germany, is nonetheless in sharp contrast with many statements made by Trump which call into question Germany's worth as an ally to the U.S. While U-turning on calling NATO "obsolete" since coming into office, he has written on Twitter that he would like the U.S. to pay less for the alliance and other allies to pay more. During a rally in July, he recalled an unspecified conversation with German Chancellor Angela Merkel where he took issue with Germany specifically.
"I said, you know, Angela, I can't guarantee it, but we're protecting you and it means a lot more to you than protecting us cause I don't know how much protection we get by protecting you," Trump told the crowd in Montana.
Despite Trump's rhetoric on the issue, his administration has made no attempt to scale back practical or financial support for European defense. A recent investigation by Newsweek found that the Trump administration has increased spending on U.S. armed forces and drills in Europe, by as much as 40 percent, since Barack Obama was president. This adds up to an additional $1.4 billion for drills and operations on European soil.