U.S. Won World War II by Bombing Japan and Then Making Its Own Soldiers Sick From Nuclear Cleanup Duty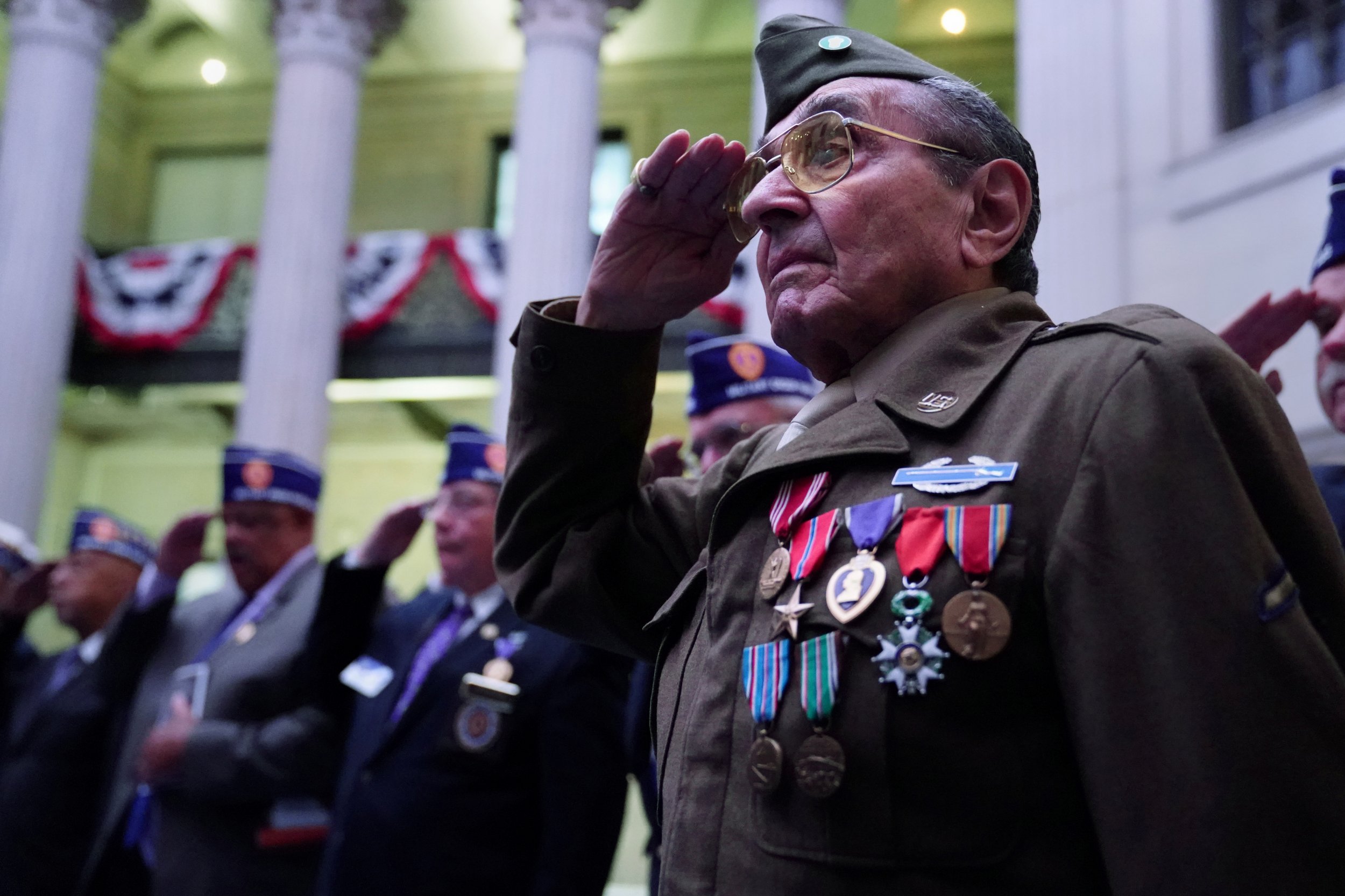 Newsweek published this story under the headline of "A-Bomb Veterans: A Plea for Help" on November 26, 1979. Due to World War II Veterans denouncing emerging neo-Nazi groups, Newsweek is republishing the story.
"Nobody told us anything about radiation," says 59-year-old Harry Coppola, who was one of the servicemen sent into Hiroshima and Nagasaki for cleanup operations after the bombings in 1945. The former marine is dying of a rare form of bone-marrow cancer called multiple myeloma, and he and other veterans with serious health problems claim that their illnesses stem from exposure to radiation. They are pressuring the Federal government to pick up the tab for their outstanding medical bills.
The cleanup operations involved an estimated 1,000 servicemen. The government has never issued a list of the personnel, but groups like the Committee for U.S. Veterans of Hiroshima & Nagasaki have located 200 of them. Of these, 41 have been stricken with leukemia, bone-marrow cancer or rare blood diseases. Dr. Stephen Chandler, a hematologist, says that these man "are showing up with blood disorders far in excess of the average for their age group." And Dr. Karen Steingart, a physician doing research on radiation effects, notes that the incidence of multiple myeloma is "at least four times that expected in the general population."
'COVER-UP': So far, the Veterans Administration has received more than 50 claims—and rejected them all. There is no evidence, argues the VA, that radiation actually caused the illnesses. The Defense Nuclear Agency (DNA) says that no serviceman was exposed to more than 1 rem during the entire ten months of the American occupation—far less than the nuclear industry's current safety standard of 3 rems in a three-month period.
Newsweek subscription offers >
"These guys are getting old enough so that they're just getting sick from being on the good old earth," says a DNA spokesman. "Somebody has convinced them to blame it on radiation." But Virginia Ralph, whose ex-marine husband died of multiple myeloma last year, says that the government is "stonewalling. It's a great cover-up. They're afraid to admit anything, because then people who are living near nuclear reactors would worry that 30 years from now the same thing will happen."
'TOO LATE': Coppola's doctors have given him six months to live, and he remains bitter that the government "refuses to admit that the Nagasaki bomb is killing me." Coppola doesn't know how he can continue to pay for his chemotherapy and blood transfusions. "I've already gone through my $29,000 in life savings," he says, "and I owe everybody." Congressman Edward Roybal of California has introduced a bill that would require the Federal government to pay for treatment for an illness or injury "which is directly attributable to the explosion of the atomic bombs." Although eight similar bills have died in committee since 1972, Coppola hopes that the legislation will eventually pass. "Unfortunately," he says, "it will be too late to help me.
U.S. Won World War II by Bombing Japan and Then Making Its Own Soldiers Sick From Nuclear Cleanup Duty | U.S.