U.S. Won't Stop ISIS Fighters Fleeing To Safety In Syria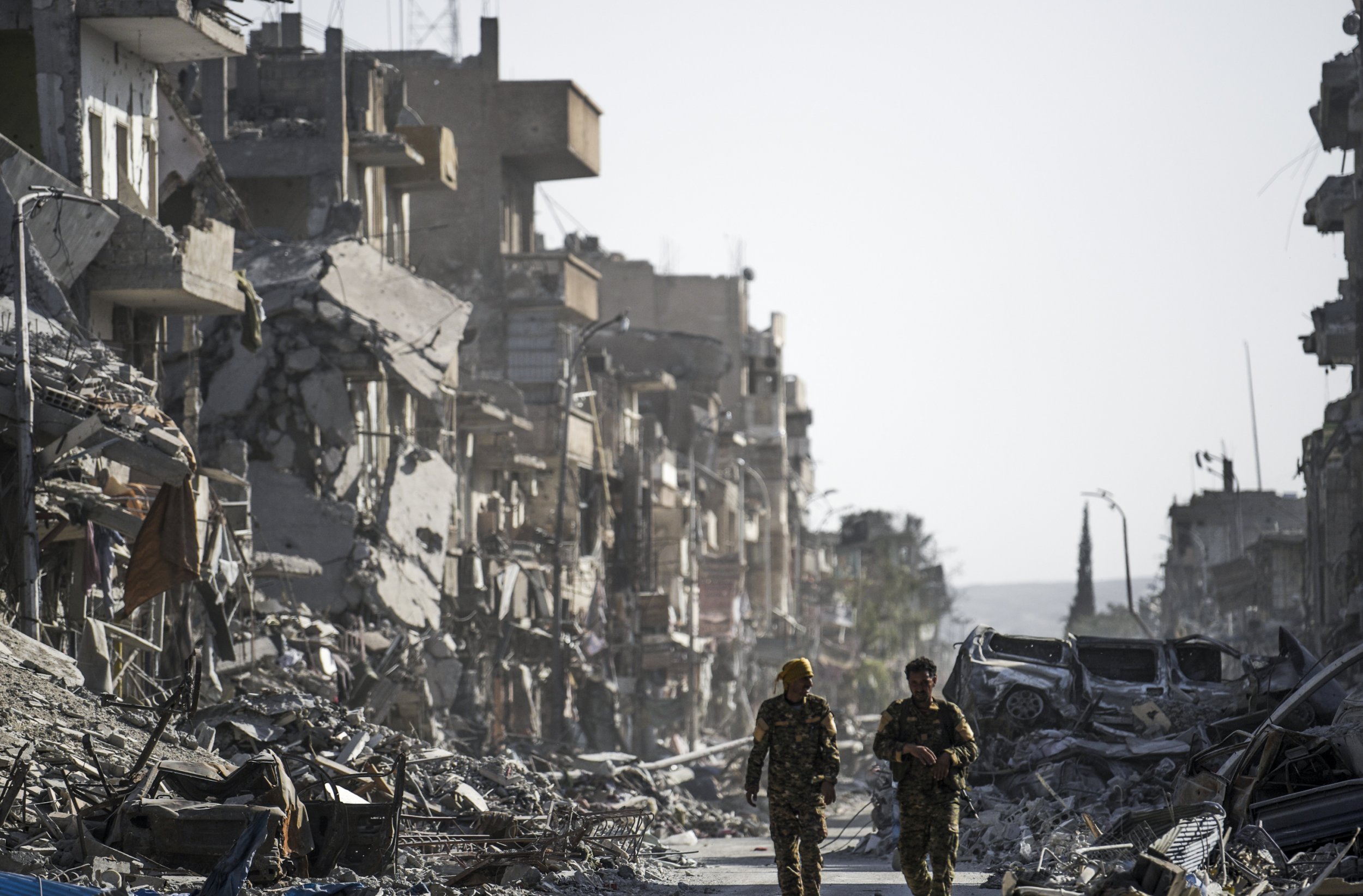 The U.S. and the coalition fighting against the Islamic State group (ISIS) in the Middle East has said it will not carry out strikes against the militants' last remaining fighters as they move into areas held by the Assad regime in western Syria.
British Army Maj. Gen. Felix Gedney, who serves under Operation Inherent Resolve commander, U.S. Lt. Gen. Paul E. Funk, told reporters at the Pentagon that there were no plans for U.S. or coalition forces to stop remaining ISIS fighters moving into the west of Syria as they migrate along the Euphrates River Valley in Syria.
Related: Yazidis accused of executing Iraqi citizens, including children, over ISIS genocide
"We are seeing the movement of limited numbers of ISIS militants westward," Gedney said. "They seem to be moving with impunity through regime-held territory showing that the regime is either unwilling or unable to to defeat [ISIS] within their borders," he added.
The deputy commander for strategy said the coalition would remain "committed to the mission in Syria until ISIS no longer poses a threat," but would not engage the militants in territory held by forces loyal to Syrian President Bashar al-Assad, the Military Times reported. Gedney explained that in areas such as southern Damascus were ISIS has launched attacks, the U.S. would not engage the extremists.
"We've got no intention to operate in areas that are currently held by the regime," he said.
The U.S.-led coalition in Syria has been involved in degrading the military capabilities of ISIS since September 2014. Since then, the territory held by the militant group has been drastically reduced in the country and in neighboring Iraq.
The coalition said Wednesday that it estimated fewer than 1,000 ISIS fighters remained in Iraq and Syria, according to Reuters. The figure was a third of what it was just three weeks earlier but excluded those extremists that had slipped into the west of the country. Both countries, across which the militant group proclaimed its self-styled caliphate, have declared complete victory over ISIS in recent weeks.
Russia, which intervened in the Syrian civil war in October 2015 to back Assad, has called on the coalition to pull out of Syria. Russian defense minister Sergey Shoigu said Russia is entering into an agreement with Syria for a permanent military presence, expanding its bases in the west of the country.
In November, details emerged of a deal struck by the U.S. coalition that allowed hundreds of ISIS fighters to leave their capital in the besieged eastern city of Raqqa.
The agreement saw hardened militants and foreign fighters leave the city with their families in a convoy after months-long siege by a Kurdish-Arab ground force backed by the U.S.-led coalition's airstrikes and tactical advisers, according to a BBC investigation.