USA Gymnastics Interim President Mary Bono Resigns Days After Hire, Simone Biles Comments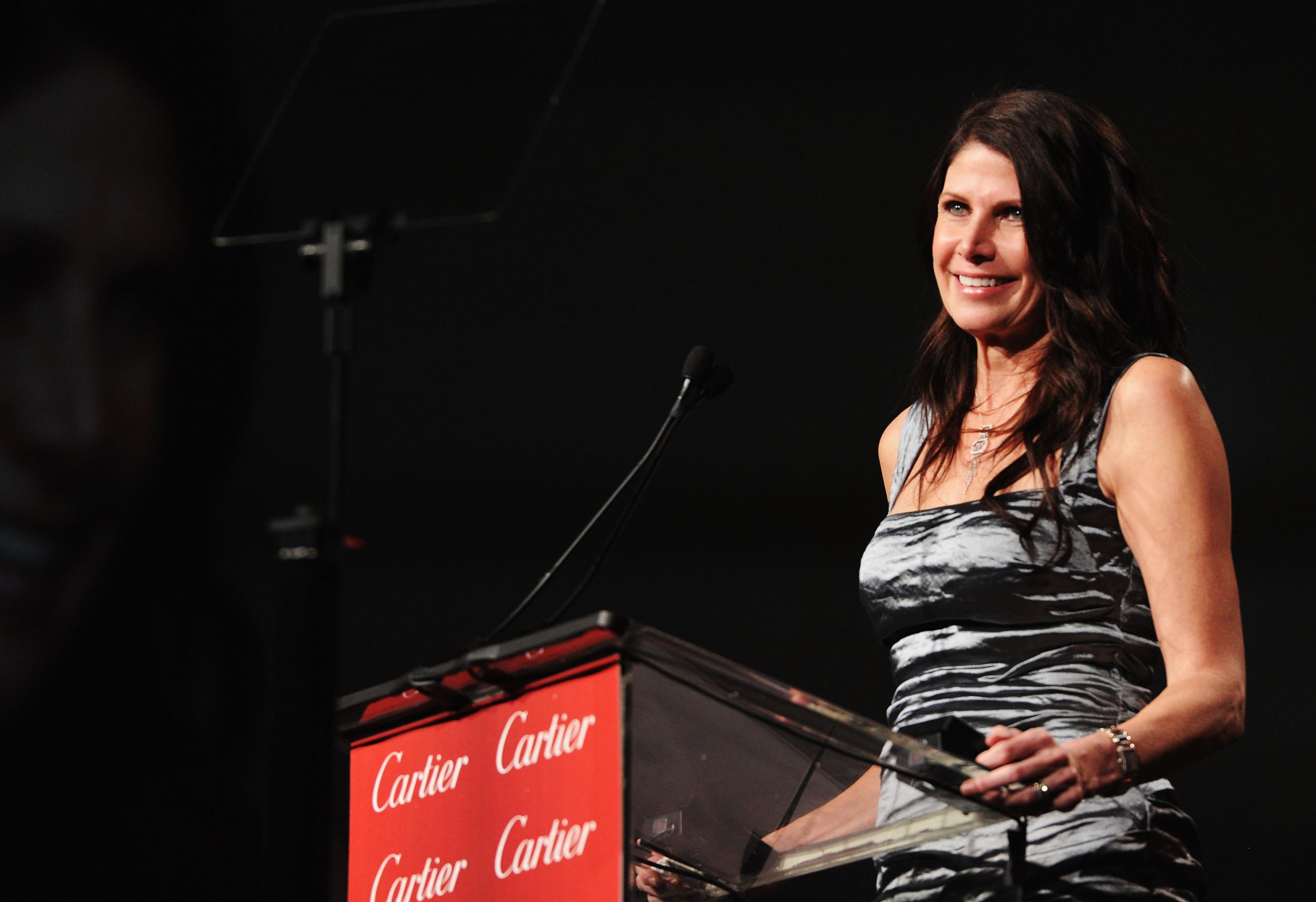 Former congresswoman Mary Bono announced her resignation as interim USA Gymnastics president and chief executive officer just four days after being hired for the position.
"It is with profound regret, coupled with a deep love for the sport of gymnastics and respect for those who aspire to be great gymnasts, that I today tendered my resignation as the Interim CEO of USA Gymnastics. ... My withdrawal comes in the wake of personal attacks that, left undefended, would have made my leading USAG a liability for the organization," Bono wrote in a statement released via Twitter.
Bono's received immediate criticism from several notable USA gymnasts including Olympic gold-medal winners Simone Biles and Aly Raisman for her past association with law firm Faegre Baker Daniels, which helped protect convicted serial child molester and former USA Gymnastics national team doctor Larry Nassar.
"Why hire someone associated with the firm that helped cover up our abuse?" Raisman said in response to Bono's hiring.
Biles, the current face of USA Gymnastics, also took issue with Bono's since-deleted tweet that showed her using a black marker to blot out the Nike swoosh on a pair of shoes in response to the company's affiliation with former NFL quarterback and civil rights activist Colin Kaepernick.
In a quote tweet, Biles replied: "*mouth drop* don't worry, it's not like we needed a smarter usa gymnastics president or any sponsors or anything."
Bono defended her previous work at Faegre Baker Daniels in her resignation statement and, regarding Kaepernick, added: "With respect to Mr. Kaepernick, he nationally exercised his first amendment right to kneel. I exercised mine: to mark over on my own golf shoes, the logo of the company sponsoring him for "believing in something even if it means sacrificing everything" -- while at a tournament for families who have lost a member of the armed services (including my brother-in-law, a Navy SEAL) who literally "sacrificed everyhing."
The USA Gymnastics Board of Directors also released an official statement regarding Bono's resignation on Tuesday.
"Despite her commitment to the sport of gymnastics and helping the organization move forward, we believe this is in the best interest of the organization," the statement said. "We, as a Board, are committed to taking action when we believe a change of course is necessary and to being responsive to our gymnastics community."
Bono was hired as an interim following the resignation of former USA Gymnastics president Kerry Perry, who resigned under pressure from the committee in September just nine months after accepting the position.