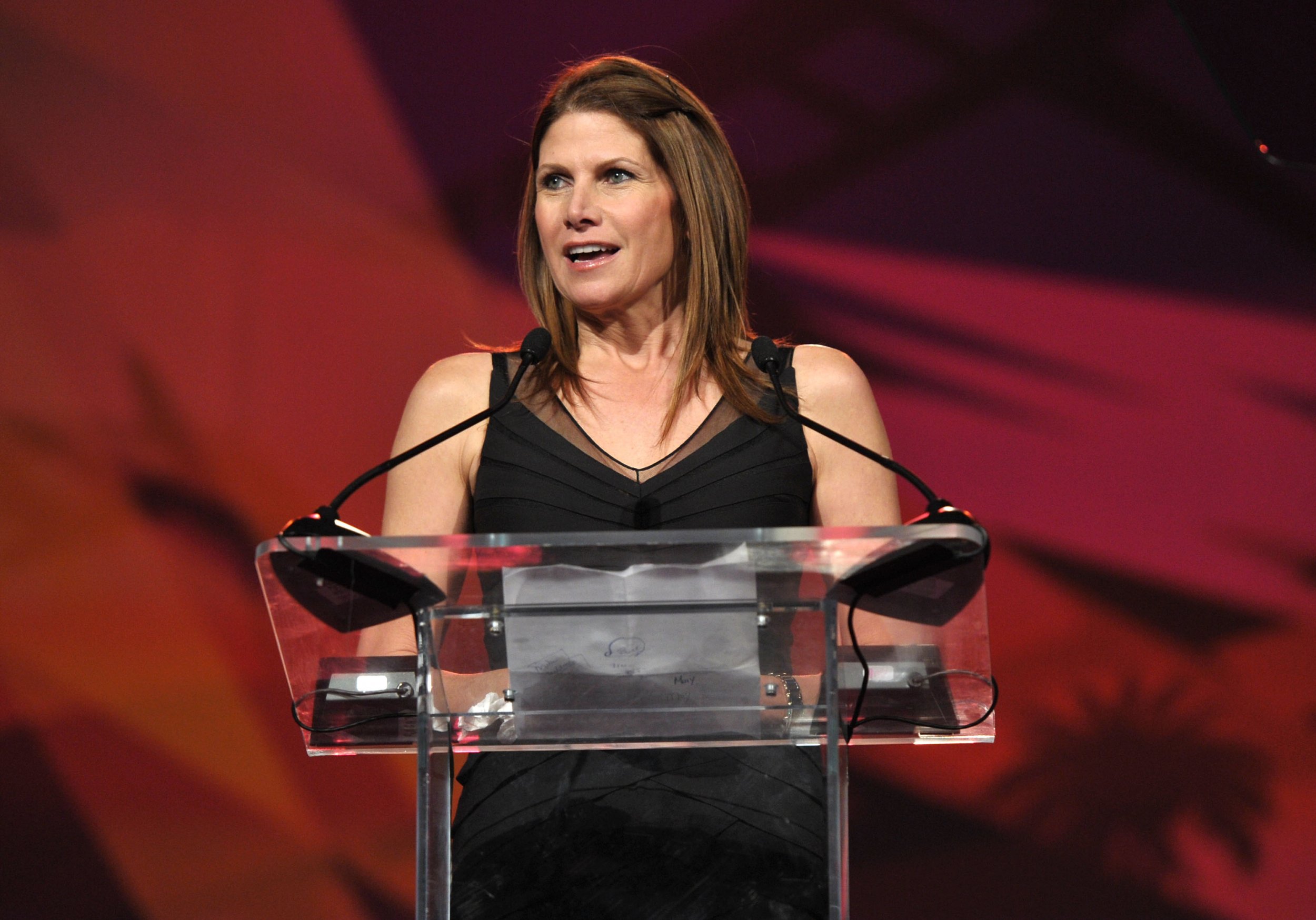 Update October 16, 4:13 p.m. EDT— Mary Bono resigned Tuesday from her position within USA Gymnastics after just four days serving as the interim president and chief executive officer.
Original story:
Following a tumultuous year and calls for change within USA Gymnastics (USAG), the organization named former representative from California Mary Bono its interim president and chief executive officer on October 12. That same day, the United States Women's World Championships Team was named after the World Team Selection Camp in Florida.
It took less than two days in her new role for Bono to draw criticism from members of the organization. Saturday afternoon, 2016 Olympic all-around champion Simone Biles retweeted a photo Bono shared on Twitter several weeks ago that appeared to be posted following the backlash of Nike's new campaign with Colin Kaepernick.
The original tweet from Bono showed her using a marker to color in a white Nike symbol on her black golf shoes and said, "Playing in a charity golf tournament raising money for our nation's Special Forces operators and their families. Unfortunately had these shoes in my bag. Luckily I had a marker in my bag too…."
When Biles, who is sponsored by Nike, retweeted the image, she wrote, "*mouth drop* don't worry, it's not like we needed a smarter usa gymnastics president or any sponsors or anything."
Bono has since deleted the tweet from September and addressed it on Twitter. "I regret the post and respect everyone's views & fundamental right to express them. This doesn't reflect how I will approach my position @USAGym I will do everything I can to help build, w/ the community, an open, safe & positive environment," she tweeted. She said she'd deleted the photo and hoped doing so would "move the focus" to what she hoped to accomplish in her new role.
In addition to serving as a representative for 15 years, Bono is a former gymnast herself. "Mary is known to be an outstanding communicator who can coalesce people with differing views and perspectives," said USAG board chair Karen Golz in a news release. "Mary is passionate about the sport, and having her as our interim president and CEO will move the organization forward."
The organization has faced strong criticism from those within it and outside of it, especially in light of the sentencing of longtime team doctor and convicted sexual abuser Larry Nassar, who admitted to abusing young girls and to several counts of criminal sexual activity.
Bono is taking over the position after it was left vacant for a month following the resignation of Kerry Perry. The former president and CEO resigned after pressure over a lack of action in the wake of the Nassar revelation and the tumultuous time the organization was going through.