USA Olympic Team Safety a Concern for Majority of Americans at South Korea Winter Olympics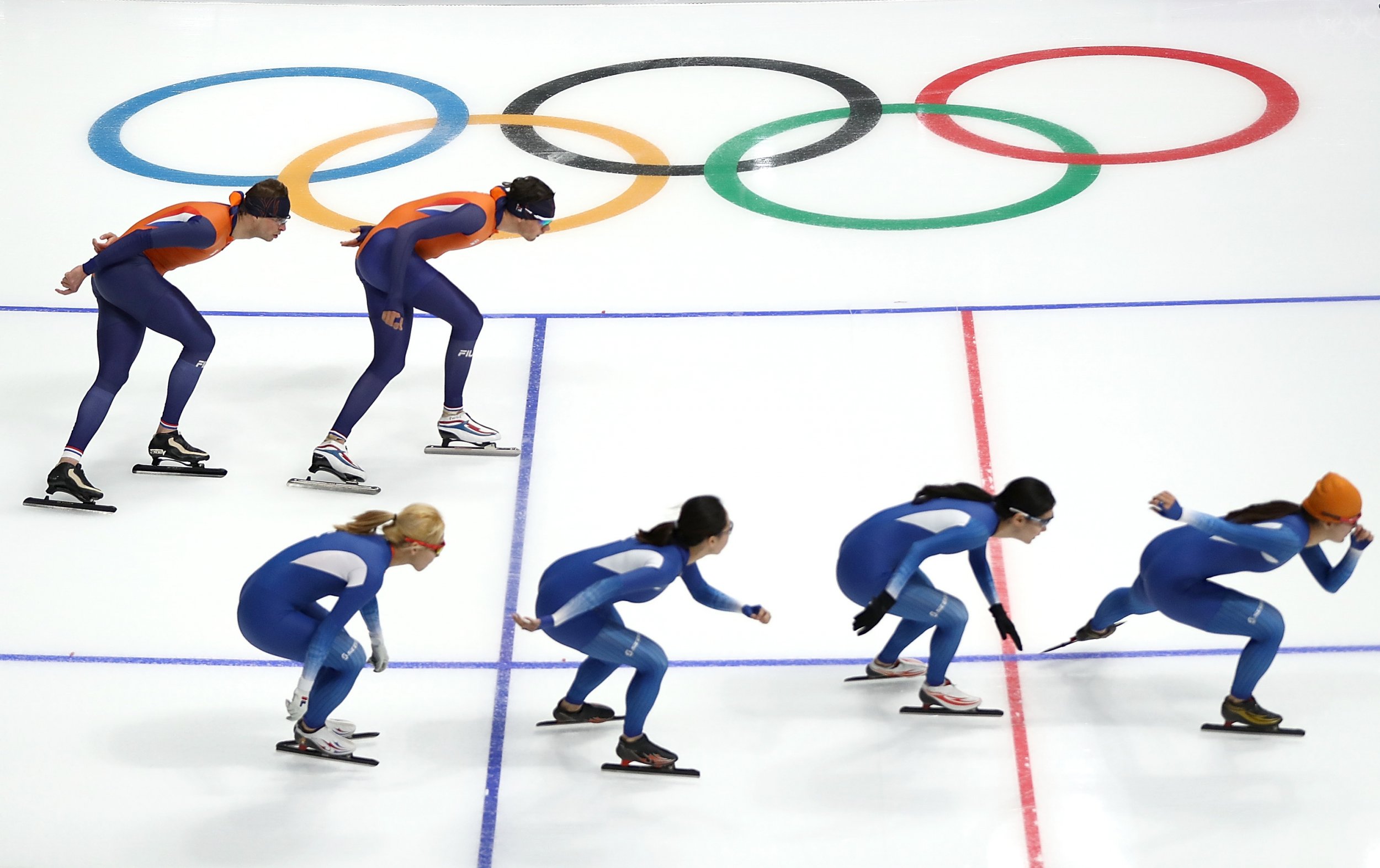 As Team USA gears up to march during the opening ceremony of the 2018 Winter Olympics on February 9, a recent poll found that 60 percent of Americans are concerned for the safety of American athletes while they compete in South Korea.
Another 53 percent of Americans said they were concerned that a terrorist threat would disrupt the games in Pyeongchang, according to a Marist Poll released Tuesday. The United States is set to send a record 242 American athletes to the games amid heightened tensions with South Korea's rogue neighbor North Korea and its leader, Kim Jong-Un.
"There have been security problems in the past at the Olympics," Dr. Lee M. Miringoff, director of The Marist College Institute for Public Opinion, said in a statement. "People understand this isn't the calmest place in the world right now."
Vice President Mike Pence will also travel to Pyeongchang and join the U.S. delegation. Pence and the White House have made it clear that, in addition to supporting the American athletes, the vice president's presence and message are meant to intimidate North Korea and push back against the rogue nation's nuclear weapons agenda.
"Together with Japan and our allies, let the world know this: We will continue to intensify our maximum pressure campaign until North Korea takes steps toward complete, verifiable, and irreversible denuclearization," Pence said during a Wednesday speech in Tokyo, just one stop on his six-day tour in Asia.
An aide for Pence has said the vice president will point out the aggressions of oppressive North Korea and will not let the North Korean propaganda "hijack" the massage of the Olympics. However, Pence has not ruled out meeting with North Korean leaders during the games.
On the eve of the Olympic games, North Korea plans to flex its nuclear strength when it showcases hundreds of missiles in a military parade through the streets of Pyongyang. The isolated state conducted nearly 20 missile tests last year.
In January, leaders from both North and South Korea met and agreed that Pyongyang would send a delegation to the Olympic games. Athletes from both Korean peninsula states will march under the same flag.