USA Volleyball Cuts Ties With Tournament That Turned Away Breastfeeding Mothers
USA Volleyball has cut ties with the Colorado Crossroads tournament after breastfeeding mothers were denied entrance with their babies into the Colorado Convention Center last month.
"In light of recent events and effective immediately, USA Volleyball has terminated its agreement with Colorado Crossroads Girls Junior National Qualifier," the national governing body of volleyball wrote in a statement Friday.
The organization said moving forward, the major two-week tournament for teenage girls will no longer be a qualifying event after this year's games.
"Effective 2022 and beyond, Colorado Crossroads will no longer be a qualifying event for the USA Volleyball Girls Junior National Championship. USA Volleyball will honor all bids that have been awarded to teams who competed in the event in 2021," the statement reads.
Last month, several nursing coaches and team owners alleged that they were kicked out by tournament organizers who informed nursing moms that spectators under the age of 16 were not allowed inside the convention center due to COVID-19 precautions.
Dixie Loveless, a longtime coach who owns Utah's Mountain Peak Volleyball, a U-14 volleyball team competing in the tournament, told KDVR-TV that she was turned away on May 15 for trying to bring her 4-month-old baby with her.
"I let them know she is a nursing baby, so she has to stay with me, she has to eat," Loveless said.
In a Facebook post, Loveless explained that her baby could not go more than three hours without feeding, but the tournament would require her to be at the convention center for at least seven hours. She added that the only option she was given was to pump but that her baby does not take a bottle.
The tournament director, Kay Rogness, told KMGH-TV there would not be exceptions made for Loveless' baby because she was not part of the teams competing in the tournament.
"The issue is she's under 16," Rogness said. "The issue is she is not a player. She is not a coach. Those are the only facts."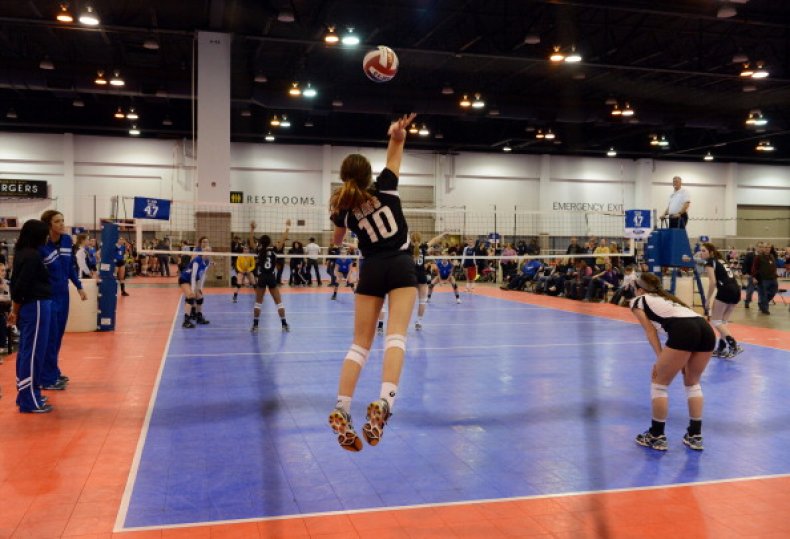 A day earlier, Tarah Olmsted, the co-owner of Juggernaut Volleyball from Colorado, said she and her twin babies were also kicked out of the tournament by security. She said she was told she had five minutes to leave the premises and would have to watch the tournament from home. Colorado Crossroads is live-streamed on its website.
"'I said 'this is against the law.' [Rogness] said 'this is my tournament, I make the rules,'" Olmsted told KDVR-TV.
Nikita Eby, a nursing coach, also told KUSA-TV that she and her 2-month-old daughter were told to leave the convention center for the same reasons.
Despite state laws that say a mother can breastfeed in any place she has a right to be, the Denver City Attorney's office told KMGH-TV, Colorado Crossroads was not in violation of any city ordinance or law because it is a private event.
However, Loveless worried the tournament was sending a message to young girls that they have to choose between the sport or their families.
"Right now I am being told I must choose between caring for my nursing baby and coaching my team and allowing them to participate in the tournament," Loveless wrote on Facebook.
She added, "Even more frustrating is how they clearly don't see the example they are setting for these female athletes. Choose: family or coaching. That's what they're doing. They have no middle ground. They are teaching the girls that they can't coach and be a mom. They are putting limits on us as women, and it's bull."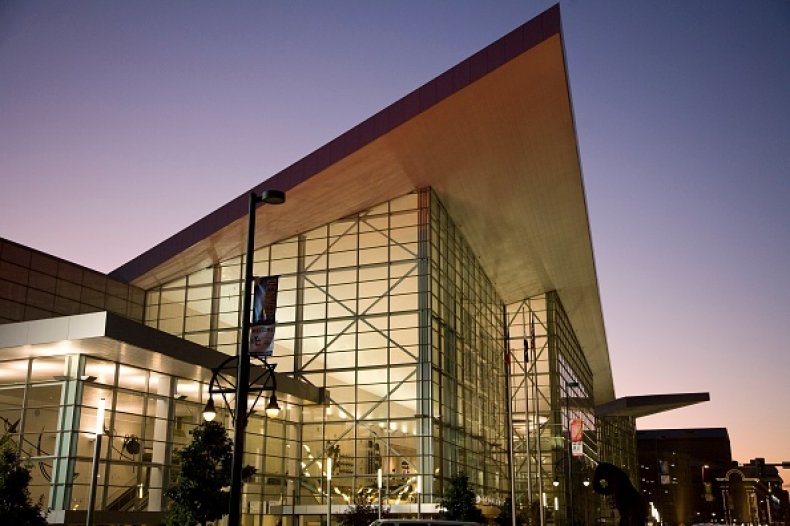 When the issues were first brought to USA Volleyball's attention last month, the organization released a statement saying that the tournament is not operated or controlled by USA Volleyball, but that the governing body "has expressed its disagreement with this decision to the tournament director and is encouraging the tournament to reverse the regulation."
After Rogness remained firm on the rules put in place for the tournament, USA Volleyball took a harder stance, cutting ties with Colorado Crossroads entirely on Friday.
Loveless applauded the organization for supporting the mothers who were turned away, telling KUSA-TV in a statement, "I appreciate USAV for supporting a woman's right to be both a mother and a working professional."
She added that it was important for USA Volleyball to set an example for young female athletes, many of whom were competing in Colorado Crossroads.
"They are sending the right message to these young female athletes. A stance like this will make it easier for these young women to grow up and have the opportunity to coach and mentor athletes of their own one day," Loveless said. "I applaud USAV for showing how much they care about women, parents, our youth, and our sport. I am looking forward to supporting USAV tournaments next season and I am grateful for the work of so many people who stood up for what is right."
Newsweek reached out to Colorado Crossroads for comment but did not hear back before publication.