USADA Calls for Total Ban on Russian Athletes at Rio Olympics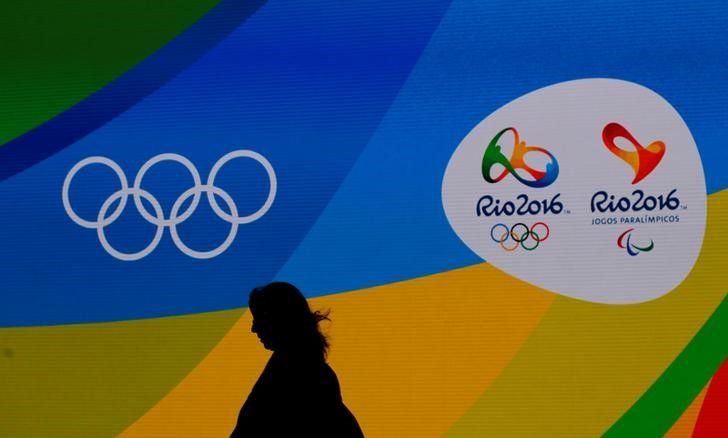 The United States and Canadian Anti-Doping Agencies want a complete ban on Russia competing at the Rio Olympics after next week's key report into allegations of state-backed doping at the 2014 Sochi winter Olympics is published, according to a leaked draft letter seen by Reuters on Saturday.
Russia's track and field athletes are already banned from competing at next month's Olympics by the world governing International Association of Athletics' Federations (IAAF) over widespread doping in the sport.
In the draft letter addressed to the International Olympic Committee (IOC), which will be sent once the report into Sochi led by Canadian law professor Richard McLaren is presented on Monday, United States Anti-Doping Agency (USADA) CEO Travis Tygart calls for a ban on all Russian athletes, not just in track and field.
"We write on behalf of a community of clean athletes and anti-doping organizations with faith that the IOC can lead the way forward by upholding the principles of Olympism," said the draft letter signed by Tygart and Canadian Centre for Ethics in Sports (CCES) CEO Paul Melia.
"Therefore, consistent with the Principles, Charter and Code we request that the IOC Executive Board take the action to suspend the Russian Olympic and Paralympic Committee from participating in the 2016 Olympic Games in Rio.
"The only appropriate, and permissible, course of action in these unprecedented circumstances is for the IOC to immediately suspend the Russian Olympic and Paralympic Committees from the Olympic Movement... and declare that no athlete can represent Russia at the Rio Olympic Games."
USADA and CCES were not immediately available to comment.
The draft letter has also been circulated to the World Anti-Doping Agency's (WADA) Athlete Committee members by Canada's Beckie Scott, who chairs the committee, asking whether they agree to support it.
"The letter outlines a basis for suspension of the Russian NOC (National Olympic Committee) from Rio, in light of the evidence and information that will come as a result of this report, and aligns very much with the position we have taken so far in this (long) process," Scott wrote in an e-mail dated July 16.
"You will also note that it presents a caveat—much as with the IAAF decision—to permit athletes who have lived outside the regime, been subject to strict doing controls, etc, to still compete in Rio."
IOC President Thomas Bach said last month that individual Russian track and field athletes assessed as clean would be able to compete for their country in Brazil.
WADA set up an investigation under McLaren to the probe allegations of state-backed doping at the 2014 Sochi Winter Olympics.