Rio 2016: Usain Bolt Wins 200 Meters Gold, Admits He Could Have Gone Faster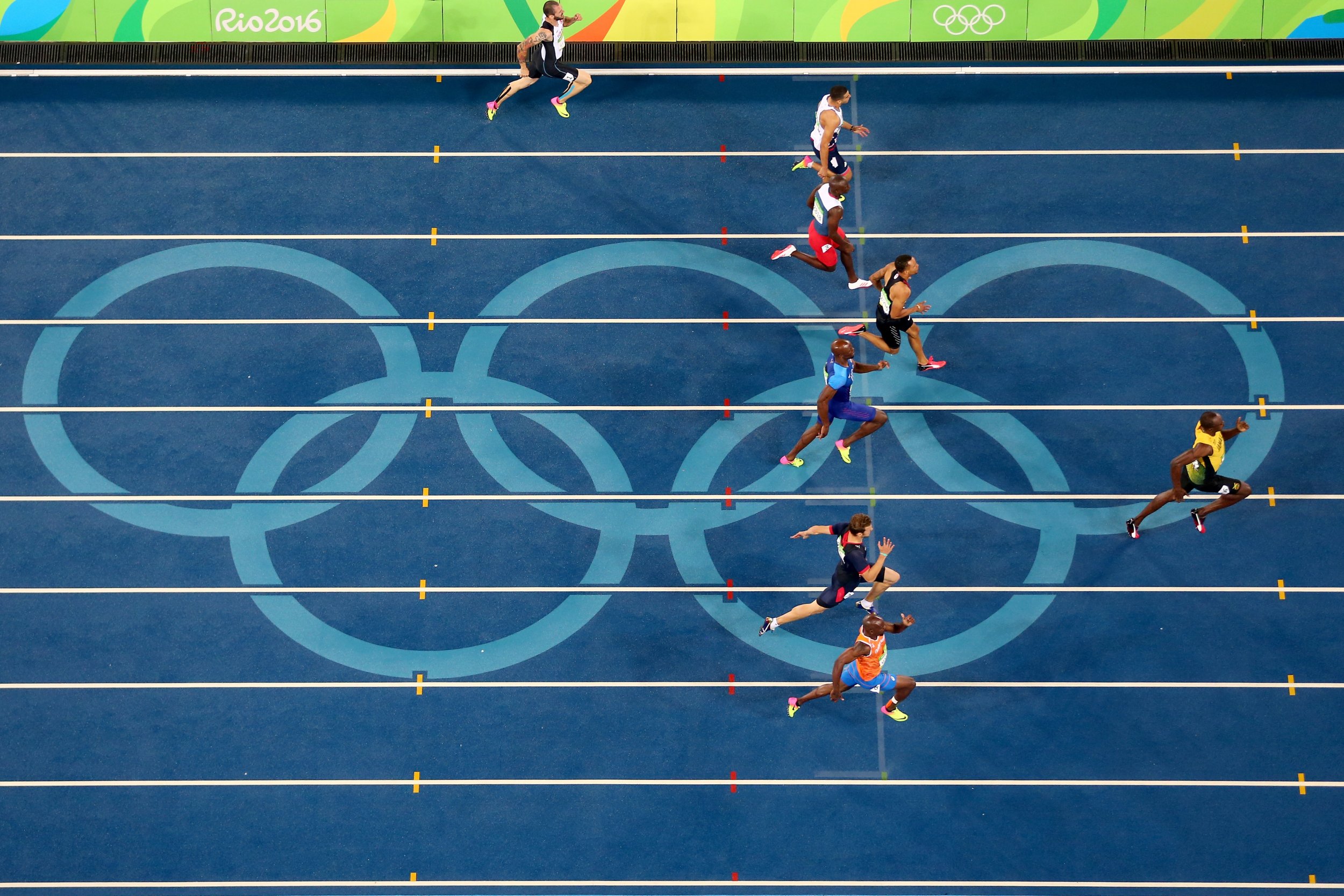 Usain Bolt won the seventh Olympic gold medal of his career in Rio de Janeiro's Olympic stadium on Thursday evening, and promptly declared he could have gone faster.
In his penultimate race on an Olympic track, Bolt powered away from the field to win in 19.78 seconds, ahead of Andre De Grasse of Canada who claimed his second sprint medal of the Games in 20.02.
"I wasn't happy with the time when I crossed the line, but I'm excited I got the medal, that's the key thing. The fact that I came here and I executed what I wanted is a brilliant feeling," Bolt said.
His time was far in arrears of the world-record 19.19 seconds Bolt set in Berlin at the 2009 World Championships, and behind the 19.32 he set at the London 2012 Games.
That is in keeping with an Olympics in which Bolt has been dominant in his results but not his times—indicative of a changing of the guard in which his rivals have fallen away and the new generation, including De Grasse, is still learning to step up.
Adam Gemili, the Briton and another up-and-comer, finished with the same time as Christophe Lemaitre, the Frenchman who took bronze.