Sprinters Can't Take Down Usain Bolt, but a Segway Can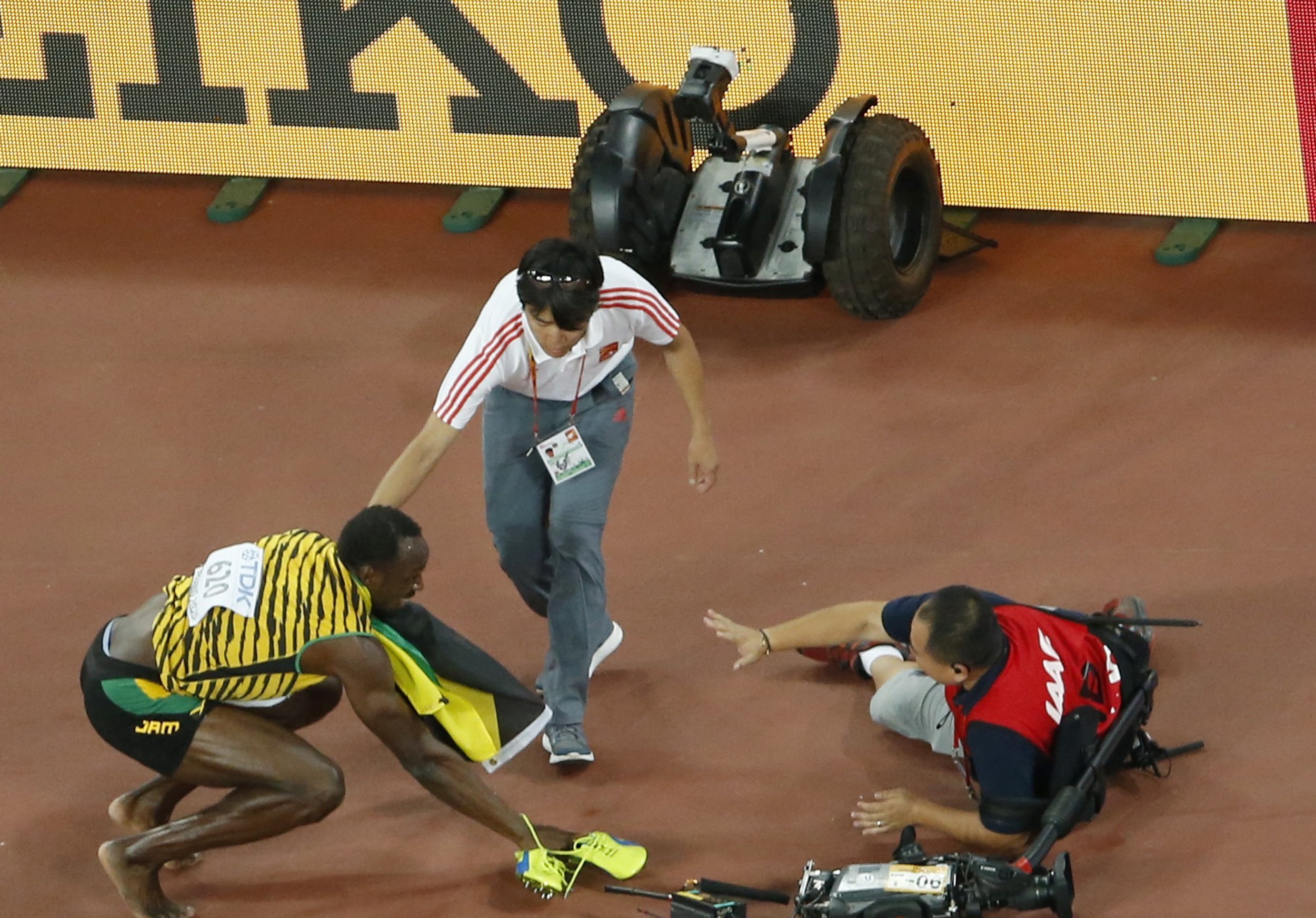 Updated | Usain Bolt was having a pretty good Thursday: The record-setting sprinter had just won his 10th world title, the 200-meter dash at the World Championships in China, and had set the top time for 2015 along the way, 19.55 seconds.
Then, he got hit by a Segway.
Bolt was celebrating his win when a cameraman riding the Segway accidentally veered into a barrier, causing the contraption to turn directly into Bolt and sending both men crashing down. As the Segway rolled off on its own, the superb athlete Bolt rolled backward and stood right up.
Bolt seems to be not much worse for the wear, saying: "It didn't actually hit me in my Achilles, it hit me in my calf area. It's alright, I will get over it...I am going to get it massaged, ice it up a bit and I should be fine."
He even joked about it, saying his biggest rival, Justin Gatlin, must've paid off the Segway driver. Gatlin teased back, saying: "I want my money back."
"The important thing is that he is OK. I'm fine and ready to get back to work," Song Tao, the cameraman, said on Friday. The two reconciled after the Segway incident.
But there's one thing Bolt won't be able to recover from: this unfortuante photo.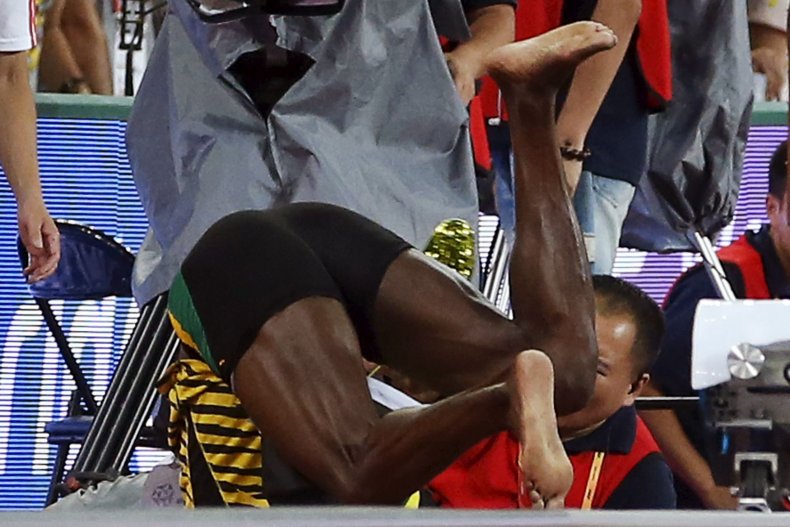 This article has been updated to reflect the cameraman's apology.