USC Builds Shakespeare Statue, Spells His Name 'Shakespear,' But Claims It Was On Purpose After UCLA Fans Notice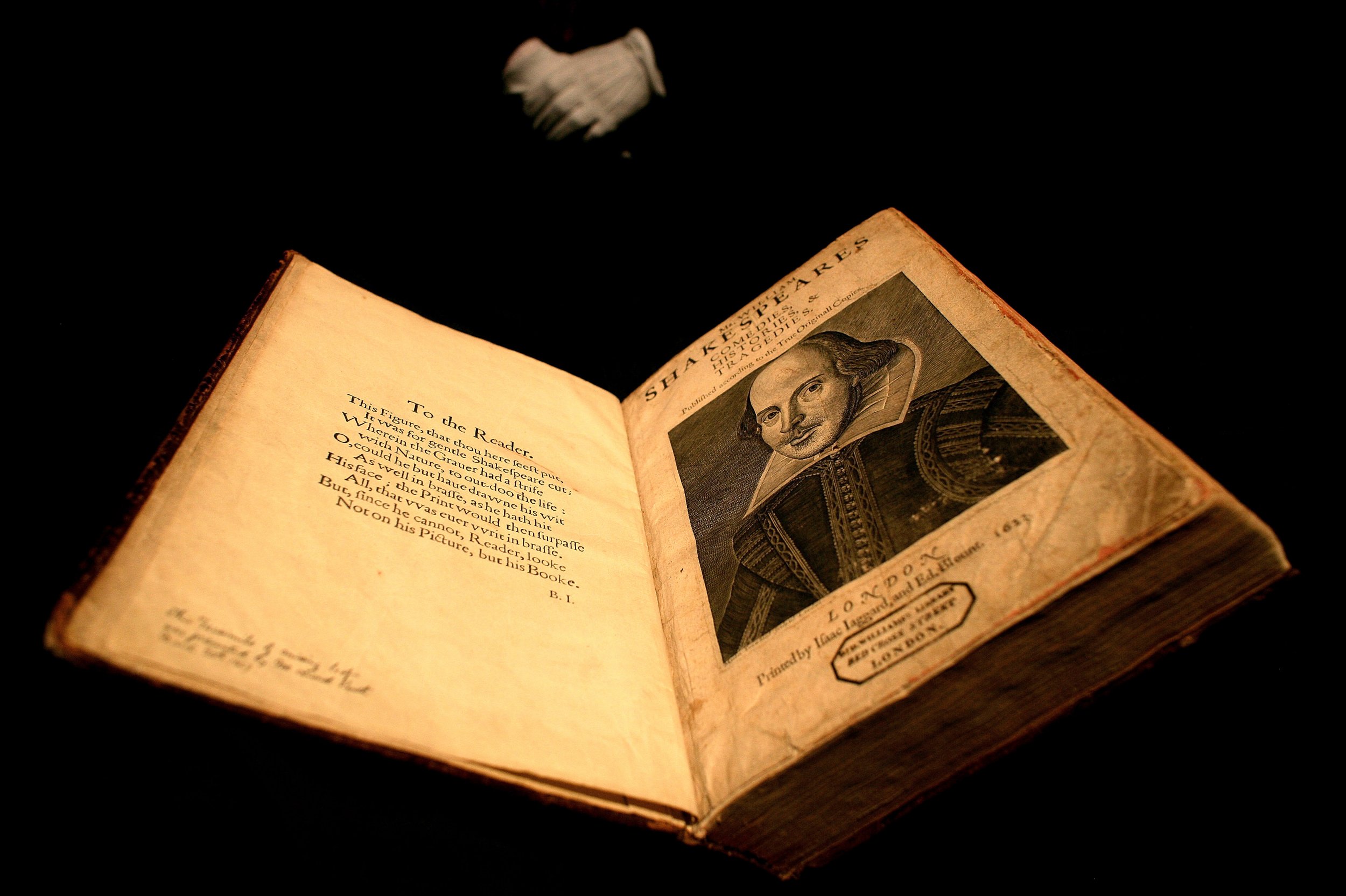 In Romeo and Juliet William Shakespeare famously wrote, "What's in a name? That which we call a rose by any other name would smell as sweet."
So perhaps he wouldn't quite get the hubbub this week over what seemed like a misspelling of his surname on a statue erected by the University of Southern California (USC). The college had sculptor Christopher Slatoff create a work of Hecuba, queen of Troy (the school's mascot is the Trojan) outside of its new $700 million complex, dubbed USC village, that features student housing, a huge fitness center, a Trader Joe's and a Target, according to the Los Angeles Times. The base of the statue, quoting the Bard, reads: "'And all for nothing—For Hecuba! / What's Hecuba to him, or he to Hecuba, / That he should weep for her?' /Shakespear's Hamlet."
A Twitter account for the student section of the school's crosstown rival, the University of California, Los Angeles (UCLA), was quick to point out what would appear to most a misspelling of Shakespeare's name. Wrote the Den on Twitter: "USC. The only place in America that can unveil a statue as the centerpiece of a $700 million project and manage to misspell Shakespeare."
But USC, in a cheeky statement, has claimed this was not a foul-up but rather a planned spelling of Shakespeare's name. It said: "To E, or not to E, that is the question. Over the centuries his surname has been spelled 20 different ways. USC chose an older spelling because of the ancient feel of the statue, even though it is not the most common form."
TheL.A. Times noted that USC "may have a point." Caroline McManus, a professor of 17th century English literature at Cal State Los Angeles, told the paper that spelling wasn't standardized at the time and that Shakespeare's name was "spelled in different ways on documents written during his time period."
The man himself didn't use just one spelling of his name, but did go with "Shakespeare" on his will filed just before he died in 1616, according to the Washington Post.