Gambling and Drug Ring Has Links to NFL and College Football, say Feds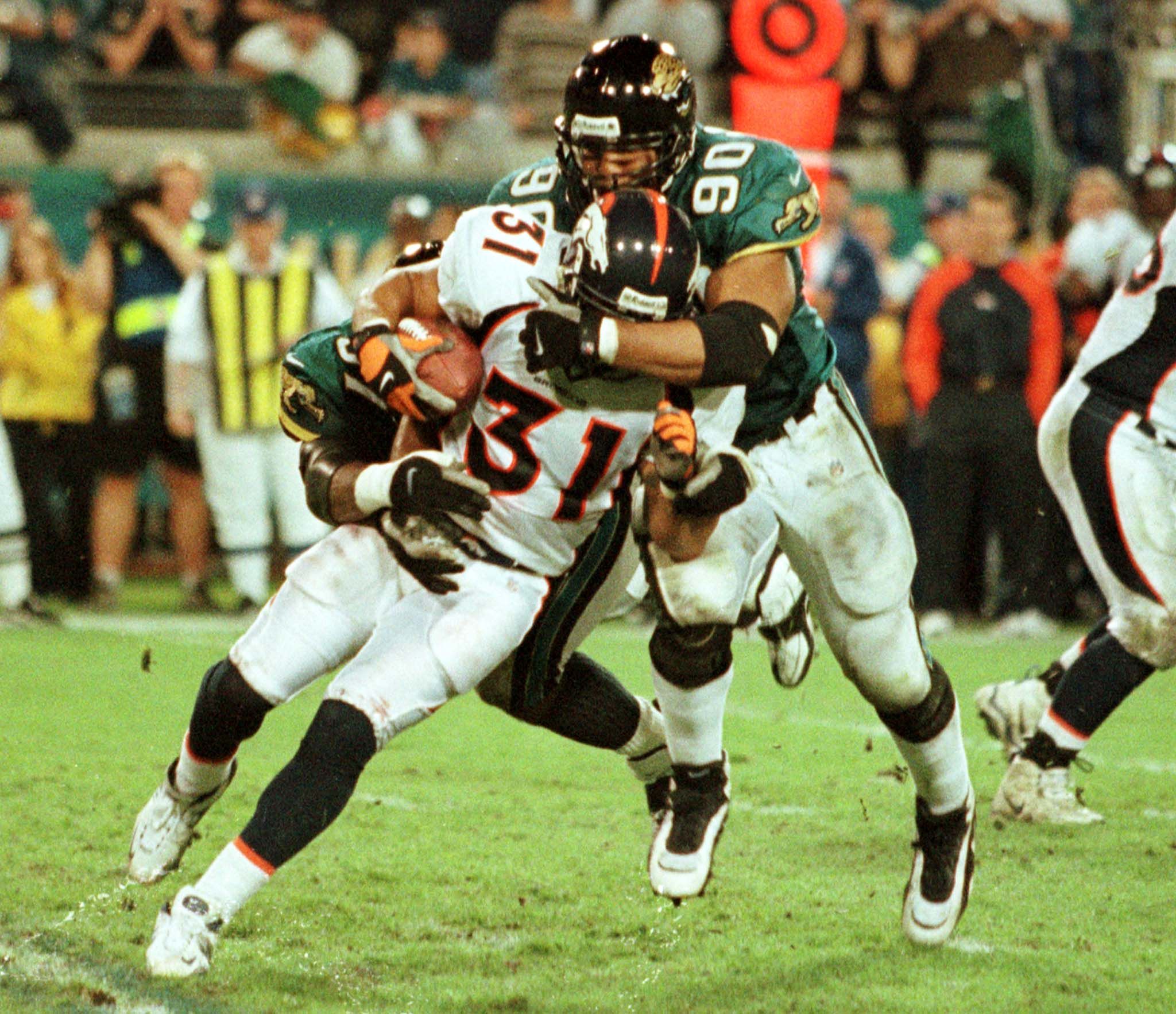 An ex-University of Southern California football player led a sophisticated drug and gambling ring, federal prosecutors say, with the former Trojan sending a professional gambler a threatening DVD that showed a masked man beheading two victims with a chainsaw, and a note saying the same would happen to him if he didn't cough up millions in gambling debts. USC alum Owen "O-Dog" Hanson, 33, had the unnamed debtor transport $1.5 million of drug money—in the form of a casino check—from Sydney to Las Vegas in June 2011, according to an indictment unsealed Wednesday.
But when the man balked at being a courier, and refused to take another $2.5 million in criminal proceeds from Australia to the U.S. the next year, Hanson threatened him and his spouse with "bodily harm." And when that man subsequently racked up $2.5 million in gambling debts, members of Hanson's crew sent him threatening packages with photos of him and his wife and the DVD featuring the decapitations, according to the indictment. "The DVD also contained the message: 'If you don't pay us our money, this will happen to you,'" the indictment reads.
Hanson was charged along with 21 others across the country, including ex-NFL player Derek Loville, 47, who won two Super Bowls with the Denver Broncos. Loville distributed drugs provided by Hanson in Arizona, where the NFL veteran lives, according to prosecutors in the U.S. Attorney's Office in the Southern District of California.
The ring—which prosecutors have dubbed "the ODOG enterprise"—was allegedly a well-organized operation, with four men operating underneath Hanson and each heading up a different aspect of the business. An accountant handled finances and money laundering; a man nicknamed "Tank" oversaw the trafficking of cocaine, methamphetamine, heroin and ecstasy; a Peru resident managed gambling operations; and a licensed private investigator oversaw threats and enforcement operations, the indictment states.
The lower levels of the crew were also broken into different roles, with a national network of bookies who recruited customers and collected bets on pro and college football and basketball games, "runners" who transported drugs and collected proceeds from drugs and gambling, and "collectors," who intimidated people who owed money to the ring, according to the indictment.
The case involves at least one other professional football player, with the indictment stating that the ring sent cocaine and ecstasy to a pro football player in Nashville, Tennessee, on November 17, 2014—the same night the Tennessee Titans lost to the Pittsburgh Steelers.
Defense attorney Russell Babcock said the allegations against his client, Hanson—who also played volleyball for USC—are surprising and spurious. "Mr. Hanson, a former USC football player, has never engaged in violent or intimidating conduct beyond the football field," said Babcock, who is also the author of The Blind Mule, a crime novel about international drug trafficking. "Time will show that many of the individuals who have made these allegations are criminals and their word [is] not credible."
Hanson was held without bail and is due back in court February 29.