USDA Announces Chicken Soup Recall After Customer Complaints
Cartons of chicken soup produced by Canyon Creek Soup Co. Ltd. have been recalled after products were found to contain traces of two known allergens—wheat and soy.
The U.S. Department of Agriculture's Food and Safety Inspection Service (FSIS) issued a public health announcement on Friday 13 December in response to customer complaints made to the Canadian Food Inspection Agency (CFIA), which revealed the products had been misbranded. The label failed to disclose the fact that the soup contained wheat and soy.
The recall affects 16-ounce cartons of Canyon Creek Soup's butter chicken soup, with the label "H-E-B MEAL SIMPLE BUTTER CHICKEN SOUP" and a UPC code 0 41220 79872 8. The affected products can also be identified by the Canada establishment number "#422," which is located inside the Canada mark of inspection.
These cartons had been produced in Canada but were distributed exclusively to the U.S., where they could be purchased at to H-E-B retail stores in the state of Texas. According to the notice, the soup was produced on January 21, 2019 and bears a best by day of January 21, 2020.
There are no confirmed reports of anyone becoming ill from eating the soup but consumers are being advised to throw away any cartons that may still be in their cupboards as a precaution.
"FSIS is concerned that some product may be in consumers' refrigerators," the recall notice states.
"Consumers who have purchased these products are urged not to consume them. These products should be thrown away or returned to the place of purchase."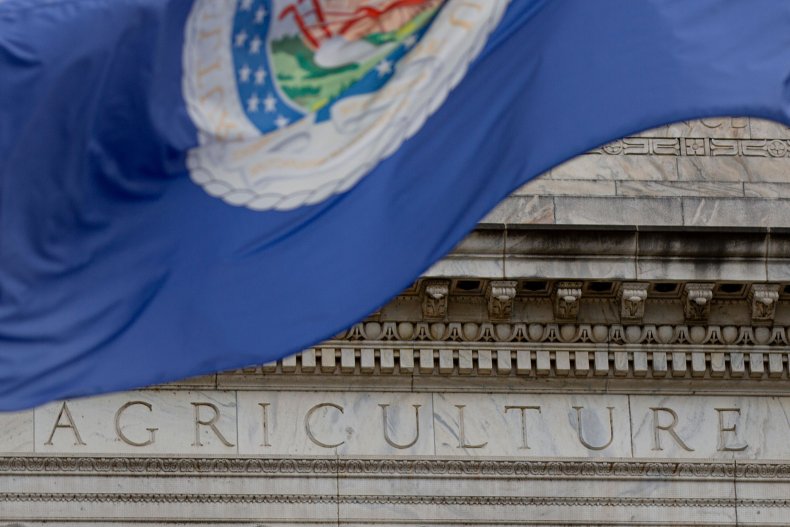 What causes allergies?
According to Food Allergy Research and Education (FARE), food allergies affect 32 million people in the U.S.—5.6 million of whom are under 18.
These are caused by the body's immune system, which mistakes certain allergens (like wheat and soy) for harmful bacteria or viruses. This sends it into attack mode, triggering a number of physiological responses that allergy sufferers will recognize, from trouble breathing to bloating.
While it is not known exactly why some people develop allergies to otherwise harmless protein, it is likely due to a combination of environmental and genetic reasons, and people with a family history of allergies and conditions like asthma and eczema are more likely to report allergies.
Wheat and soy allergies
According to FARE, wheat and soy allergies are two of the most common in the U.S.—along with milk, egg, peanut, tree nuts, fish and shellfish.
Wheat allergies can be triggered by eating bread, pasta and any other food that contains wheat. While it can be very common, the vast majority of children who develop the allergy will outgrow it by adolescence. According to the American College of Allergy, Asthma and Immunology, 65 percent of children who develop an allergy will be able to tolerate wheat by the time they are 12.
Soy allergies can also develop in childhood and are often diagnosed in response to soy-based infant formula, according to the Mayo Clinic. It can cause hives and itchy skin around the mouth, and in rare cases lead to anaphylaxis, a life-threatening allergic reaction.