USDA Beef Recall: Over 12 Million Pounds Recalled After Salmonella Contamination Expands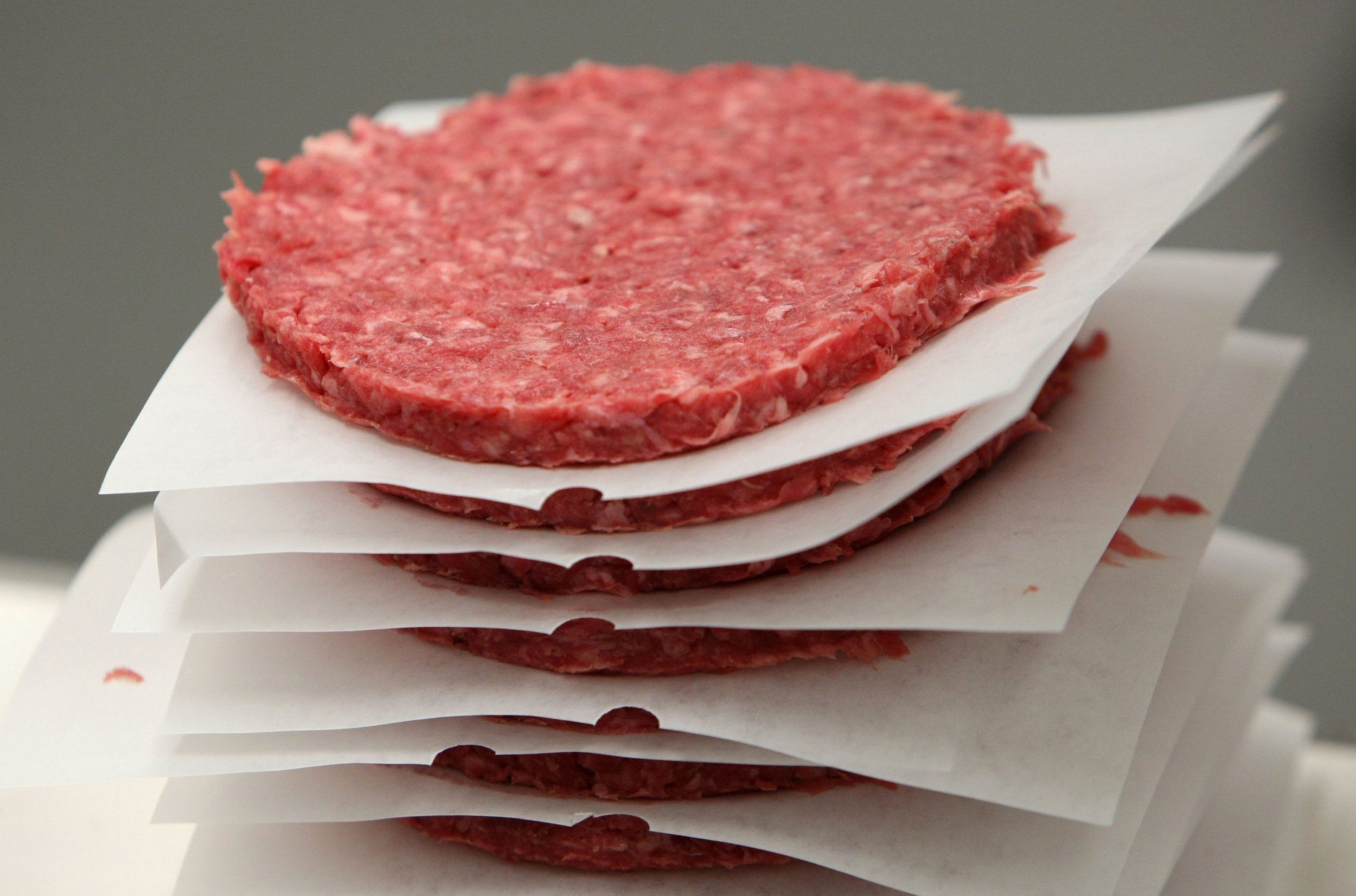 Hamburger lovers nationwide received disappointing news on Tuesday after more than 12 million pounds of beef were recalled over fears they may be contaminated with salmonella.
On Tuesday, the United States Department of Agriculture (USDA) Food Safety and Inspection Service (FSIS) announced the recall of about 12,093,271 pounds of nonintact raw beef products from JPS Tolleson Inc. The recall was issued after the products were found to possibly be contaminated with salmonella.
Nonintact beef products, including ground beef, which were affected by the recall were packaged on various dates from July 26 until September 17. The recall spanned 35 different products from seven various brands and products, including Generic JBS, Kroger, Cedar River Farms, Comnor Perfect Choice, Gourmet Burger, Grass Run Farms and Showcase.
Among the products recalled were ground beef, boneless beef sirloin trimmings, chuck beef, brisket and several types of burgers. Every product subject to recall will be marked with the establishment number "EST.267" inside the USDA mark of inspection.
Tuesday's recall expansion came exactly two months after the FSIS issued a previous recall on the JPS Tolleson Inc. raw beef products. The October 4 recall included 6,937,195 pounds of nonintact beef products.
As of October, an investigation identified 246 confirmed cases of people becoming sick from salmonella. The cases were discovered in 26 states with symptoms beginning from July 26 until September 7.
FSIS continued investigating the possible salmonella contamination after trace-back investigations identified the source of three cases to be JBS Tolleson Inc., EST. 267 ground beef products that were not included in the October recall. Given that the products may have been purchased as far back as July, FSIS advised consumers to check the information on meat in their freezers. If the product was included in the recall, consumers should throw the meat away or return it to the establishment where they purchased it.
Tuesday's recall was classified as a Class I recall, meaning that it is a health hazard situation and there is a reasonable probability that the product will cause serious, adverse health consequences or even death.
Salmonella causes about 1.2 million illnesses, 23,000 hospitalizations and 450 deaths in the United States each year, according to the Centers for Disease Control and Prevention (CDC). Food is predominantly responsible for spreading the bacteria and a person usually becomes sick within 72 hours after infection. Symptoms of a salmonella infection include:
Diarrhea
Fever
Abdominal cramps
Most people recover within four to seven days without ever receiving treatment. However, in some cases, diarrhea can be so severe that the person needs to be hospitalized. If the infection spreads from the intestines to the blood stream, it can be deadly if the person is not treated with antibiotics.
Only a small number of people develop long-term issues caused by salmonella, including reactive arthritis. It can last for months or years and cause chronic arthritis.