USDA to Change Parameters for 'Product of USA' Label on Meat Products
The U.S. Department of Agriculture plans to review and adjust the parameters for the "Product of USA" label found on meat products, the Associated Press reported. Currently, companies can use the tag when animals are raised in countries outside of the U.S., as long as they are processed inside the U.S.
Most grass-fed beef marked as a "Product of USA" actually originates from imported livestock, USDA officials said. Agriculture Secretary Tom Vilsack has expressed he wants the "Product of USA" parameters to align with consumer expectations that the meat is from the U.S.
The White House is also expected to enact a new protective rule that will make it easier for cow, chicken and hog farmers to sue meat processing companies who have engaged in unfair contract practices, the Associated Press reported. These changes have been long resisted by the meat packing industry, but the Biden administration plans to announce an executive order this week that will lay groundwork for the rules, a USDA official said.
For more reporting from the Associated Press, see below: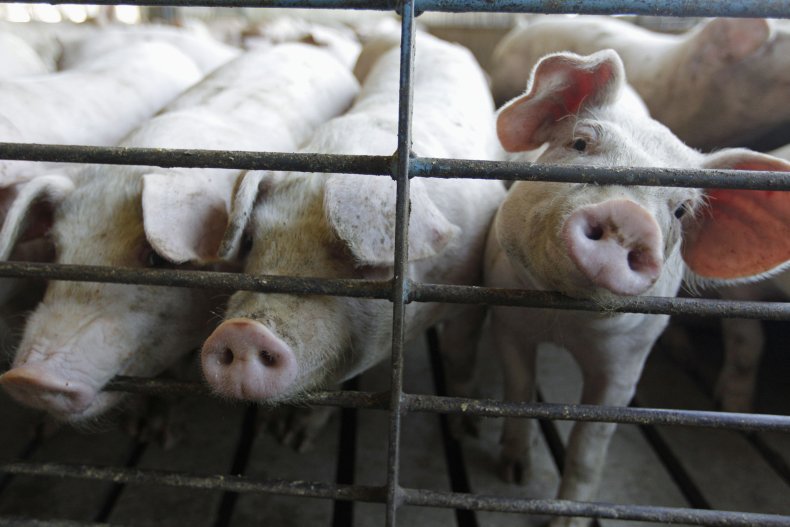 The regulation that will make it easier for farmers to bring complaints under the Packers and Stockyards Act is similar to one the Trump administration killed four years ago. That rule was first proposed in 2010.
Currently, several court rulings have interpreted federal law as saying a farmer must prove a company's actions harm competition in the entire industry before a lawsuit can move forward. The new rule would ease that high burden of proof.
Chicken and pork producers, for example, must often enter long-term contracts with companies like Tyson Foods and Pilgrim's Pride that farmers allege lock them into deals that fix their compensation at unprofitably low levels and forces them deeply into debt.
Previously, the major meat companies have defended the contract system as fair that calls for farmers to provide the barns and labor to raise chickens while the companies provide chicks, feed and expertise to help raise the birds. When the previous rule was killed in 2017, the National Chicken Council trade group said it would have opened up the industry to a flood of "frivolous and costly litigation."
The Agriculture Department also plans to invest in new local and regional markets, so farmers will have more options of where to sell the animals and crops they raise. Critics have said the major meat processing companies dominate the market for cattle, hogs and chickens, which makes it harder for farmers to get a fair price for the animals they raise.
This week's expected executive order follows an announcement earlier this spring that the USDA was planning to strengthen protections for farmers under the law and encourage more competition in livestock markets.