USDA Recalls More Than 3,000 Pounds of Ready-to-Eat Pork That Failed to Disclose Allergy Information
More than 3,000 pounds of ready-to-eat pork is being recalled because the packaging failed to disclose the fact it contains soy, a common allergen that can trigger reactions in almost 2 million Americans.
The United States Department of Agriculture's Food Safety and Inspection Service (FSIS) released a recall notice on Wednesday for 3,796 pounds of red-hot fried pork skins produced by Evans Food Group.
The recall affects 10-ounce boxes of Mac's Chicharrones Pork Skins Hot and Spicy Variety Pack, each containing 10 bags of pork skin.
The products in question can be identified by the establishment number "EST. 7293" contained inside the USDA mark of inspection and by the lot codes 20106, 20107, 20113, 20118, 20122, 20125, 20128 and 20129, found on the label.
The skins were produced between April 15, 2020, and May 11, 2020, and contain the following "best-by" dates: 7/8/2020, 7/29/2020, 8/1/2020, 8/17/2020 and 8/19/2020.
The FSIS has categorized the recall as a class 2, defined as "a health hazard situation where there is a remote probability of adverse health consequences from the use of the product."
The issue was identified during a records review, which found the product did not declare the presence of soy on the outside package display panel. Though the ingredient was listed on the product label and in the individual product's list of ingredients, officials have said consumers would not have been able to know it contained soy without opening the larger box.
According to FSIS, there have been no reports of any adverse health reactions from consuming the product but officials do advise speaking to a health provider if concerned. Anyone with affected items in their pantry is advised to throw them away or return to the place the products were purchased. Those with any queries about the recall can contact the Evans Food Group Consumer Contact Line at 1-800-543-7113.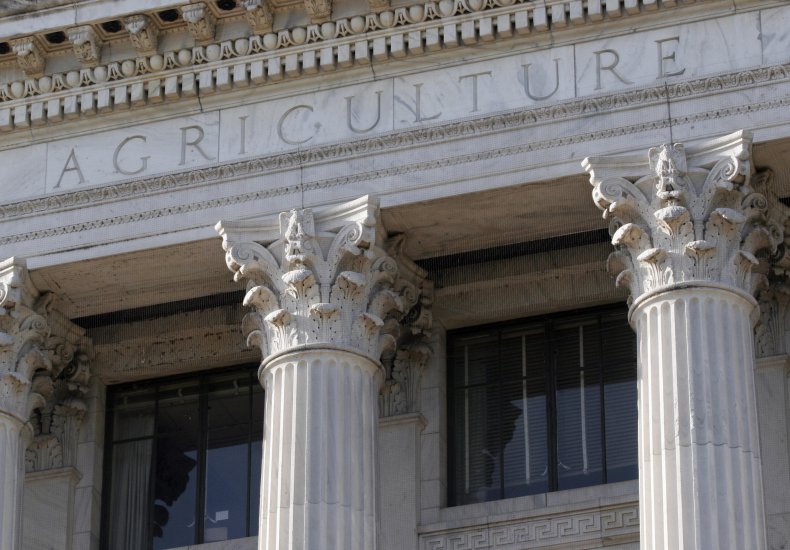 Soy is commonly found in manufactured goods, from biscuits to processed meats. It is one of eight food or food groups that are responsible for most serious allergic reactions in the U.S. The others are milk, eggs, fish, wheat, soy, peanuts, tree nuts and crustacean shellfish.
According to Food Allergy Research and Education (FARE), a non-profit dedicated to food allergies, there are an estimated 32 million Americans with one or more food allergies, including around 1.9 million with a soy allergy.
The American College of Allergy, Asthma and Immunology (ACAAI) lists symptoms as vomiting, stomach cramps, diarrhea, wheezing, shortness of breath, difficulty breathing, repetitive cough, tightness in throat, hoarse voice, weak pulse, pale or blue coloring of the skin, hives, swelling that can affect the tongue and/or lips, dizziness and confusion.
In serious cases, it can cause a potentially life-threatening reaction called anaphylaxis, which can cause a sudden drop in blood pressure, making it hard to breathe and sending the body into shock.