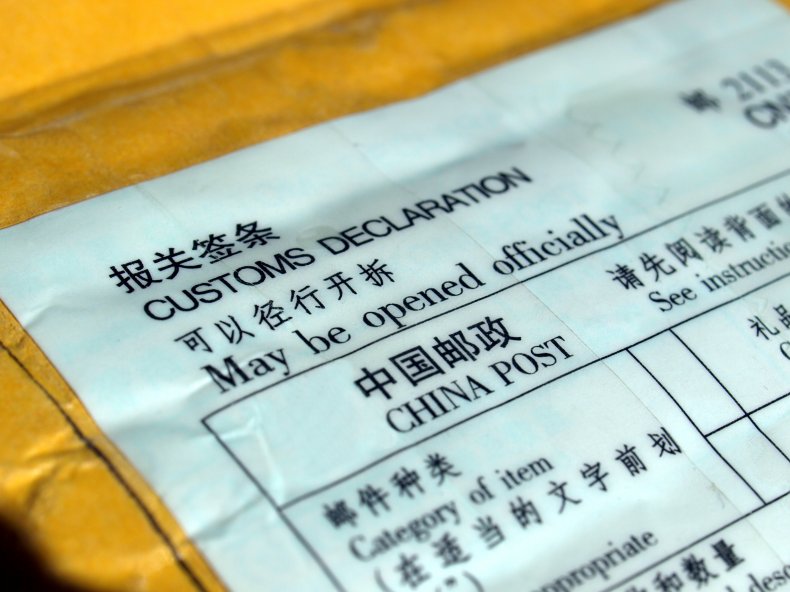 The United States Department of Agriculture (USDA) has identified several common plant species in mysterious seed packets sent unsolicited from China to apparently random people in the States.
Those who received the seeds have been warned not to plant them over fears that the suspicious packets could contain harmful invasive species. However, Osama El-Lissy, who works with the Plant Protection program of USDA's Animal and Plant Health Inspection Service, said last week that contents of the packets identified so far had been for species that appear to be relatively common.
"We have identified 14 different species of seeds," El-Lissy said in a recording posted to USDA's website. "Including mustard, cabbage, morning glory and some of the herbs like mint, sage, rosemary and lavender... and other seeds like hibiscus and roses. This is just a subset of the samples we've collected so far."
The other seeds "appear to be a mix of ornamental, fruit and vegetable, herb, and weed species," according to USDA. People who receive the unsolicited packages have been asked to not open them and contact state or federal officials.
An ongoing investigation into the origin of the seeds is being conducted by USDA and other federal agencies, including the Department of Homeland Security's Customs and Border Protection. Multiple state agencies are also investigating the seeds, while the Chinese government has asked that the seeds be sent back to China so they can be investigated.
Officials continue to warn those who receive the seeds to not plant them or remove them from the soil and dispose of them if they have already been planted, since they can't be sure what they are without analysis and they could also potentially contain pathogens harmful to plants or livestock.
Reports that dozens of people in Utah had received mysterious packages covered in Chinese writing and containing unidentified seeds made headlines last month. Since then, people in 22 states have received similar packages, while the seeds have also shown up in other countries, including Canada and the United Kingdom.
Some have planted the seeds despite warnings from officials and experts. The Arkansas Department of Agriculture reportedly has plans to remove an unidentified plant that quickly began to grow after a local man decided to plant seeds he received in a package marked "studded earrings."
"The package said it was from China and said 'studded earrings' on the outside, and we thought that was a little odd," Doyle Crenshaw, who planted the unidentified seeds, told KFSM. "We brought them down here and planted the seeds just to see what would happen, every two weeks I'd come by and put miracle grow on it and they just started growing like crazy."
USDA officials and others have suggested that the seeds could have been sent as part of what is known as a "brushing scam," where people are sent low cost items as a pretext for using their identities to write fake reviews of products online.
Newsweek reached out to USDA for comment.