When it comes to buying a car, getting the right one for your family could make the difference between gearing up for vacations or putting the brakes on road trips. Adding the extra complication of buying a used car—either from a dealership or a private owner—could mean you end up dreading your morning commute.
"One of the biggest worries consumers have with any used vehicle is the level of unknowns," Carl Anthony, managing editor of Automoblog told Newsweek. "A buyer doesn't always know the service and maintenance history with a used car and there is no guarantee any factory warranty is left, especially if the miles are higher.
"By contrast, a new car is a clean slate approach because a buyer has a full factory warranty and will be the first owner," he continues. "In terms of service and maintenance, they will know exactly where they stand versus buying a vehicle somebody else once owned."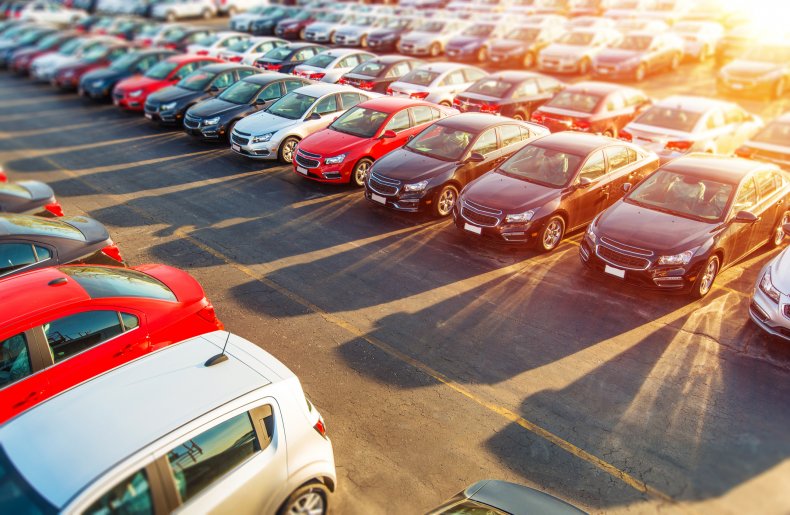 As of May 2020, 3.13 million of the top 10 most popular used cars were registered in the U.S., according to IHS Markit. These registrations included cars by Ford, Chevrolet, Honda, Toyota, Nissan and more, as shown in the data provided by IHS Markit.
| | |
| --- | --- |
| Make Model | Total Used Vehicle Registrations |
| FORD F SERIES | 732,891 |
| CHEVROLET SILVERADO | 495,796 |
| HONDA ACCORD | 316,055 |
| HONDA CIVIC | 308,509 |
| TOYOTA CAMRY | 287,277 |
| NISSAN ALTIMA | 246,059 |
| GMC SIERRA | 217,554 |
| TOYOTA COROLLA | 210,091 |
| DODGE RAM | 203,235 |
| RAM RAM | 196,353 |
What Should I Look For When Buying A Used Car?
If you're buying a used car for the first time or even if this isn't your first rodeo, Newsweek has compiled advice from experts within the automotive industry to help you find your perfect vehicle.
Always Do Your Research
There are over 30 automotive manufacturers that sell vehicles in the U.S., according to Finder.com. So how do you know which make is right for you?
When searching for a used or new car, research is key. "Always do your research from home and take your time with this crucial first step," explains Anthony. "Once you find a few used vehicles you are looking for, seek independent third-party reviews from reputable sources."
Anthony also recommends checking for any open safety recalls on the used vehicle you are considering: "Since there is so much already involved in the car buying process, this important step is often overlooked."
Always Have A Down Payment
Even though you're buying a used car, having a down payment will save you money throughout your loan explains Anthony.
"Try for 20 percent down and 25 percent if you can swing it," he says. "With used vehicles, shorter loans of 36 and 48 months are better, especially if you drive a lot of miles. A shorter loan term, combined with a down payment, will help you pay the vehicle off more quickly and lessen the chances of negative equity."
Interestingly, the managing editor advises that banks might view new vehicles differently than used ones, depending on the year and mileage of the pre-owned car. "Loan terms may not be as favorable as a new vehicle," he explains. "For example, banks may cap a loan at 48 months if the car is older and the miles are high or require more money down to manage the risk of the loan."
If you're looking to buy a Ford F-250, F-350, Silverado 2500, 3500, Ram 2500 or 350, this could be an issue. These diesel-fueled vehicles can and do last longer than their gasoline counterparts, but banks will most likely see things only on paper, warns Anthony.
Do A Thorough Inspection and Test Drive When Viewing The Car
When you have a chance to see the vehicle in person, do a complete walk around.
"During this in-person inspection, you are looking for things that may not have been visible in the photographs online," explains Anthony. "Check for excessive or uneven tire wear and any hidden corrosion near the lower areas of the vehicle."
For any older vehicles, check for oxidation in the headlights—while this can be cleaned, left unchecked it can impact nighttime visibility. Keep an eye out for this if you're looking at a vehicle that has potentially been on the road for an extended period, thus could have high mileage.
While wear on the seats and dashboard is common, check the vehicle's digital display or touchscreen (if it has one). "Spend a few minutes getting familiar with it and making sure each function, from the climate controls to the navigation, works properly," advises Anthony. "Take a look at the seat belts as well and check for excessive wear or tears in the fabric."
For those buyers who have children, bring along your car seat and install it in the back to make sure it fits well. Anthony recommends looking for Lower Anchors and Tethers for Children (LATCH) points in the car—this is where the back and the bottom of the rear seat come together, while the tethers are up above. Be prepared to dig slightly between the seat cushions to find the lower anchors.
When doing a test drive, which you should always do regardless of the make or dealership, check to see if the engine light is illuminated or stays on after all the lights have turned off.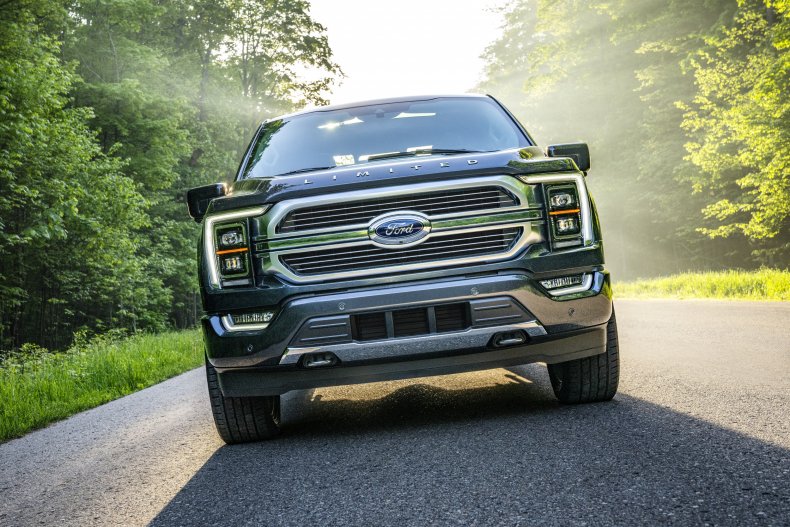 "On the demo drive, pay attention to how the vehicle handles and reacts," explains Anthony. "Watch for things like excessive drifting and pulling, which may indicate an alignment or braking issue. Pay attention to how the transmission shifts when you are driving around town—delayed or rough shifts can be an indication a transmission is near failure."
Anthony told Newsweek that some people report saying they felt as if their transmission was slipping before it went out and it needed replacing. According to the Transmission Repair Cost Guide, the average cost of transmission replacement ranges from $1,800 to $3,400. So if any hard shifts are felt during a test drive, it's best to move on and continue the search.
When it comes to noises, generally speaking, used vehicles might make some additional noises as they have more road wear then newer cars.
"However, you want to pay attention to anything abrasive, sudden, loud, jarring, or any combination of the sort," warns Anthony. "Grinding from the wheels and clunking from underneath the vehicle is never a good sign and could require immediate repair."
Check History and Seek Qualified Advice
Ask for prior service records and vehicle history. "While it might feel like a long shot, sometimes you get lucky and find the used vehicle you are looking at has an extensive and documented service history," says Anthony.
According to the car expert, it's possible certain pre-owned vehicles on a dealer's lot were sold by them when they were brand new and if that's the case, there is a high probability they were brought back there for service. "If so, the dealership's service department will have all of the records and should be able to provide you with those," he says.
Some private owners are also good at keeping records of their vehicles, but in the event that these records are not available, check the owner's manual. This is a good first step for checking recommended services at mileage intervals.
Anthony emphasizes that any used vehicle should be taken to an independent and trusted mechanic: "It's a possible red flag if the selling party doesn't agree or is hesitant to oblige this," he explains.
"A trusted mechanic will have more time to properly inspect the tires, brakes, suspension and various engine components for wear and leakage. They can give you a full report on the vehicle's health and advise you of any immediate repairs, or ones to consider in the near future."
What Are the Top 10 Used Cars in the U.S.?
Newsweek spoke to IHS Markit automotive analyst, Thomas Libby, to find out the best-used cars in the U.S. and why consumers love them so much.
1. Ford F-Series
This series is not only the most popular used vehicle but the most popular new vehicle in the U.S.
"This model has a very high brand and model loyalty, which Ford addresses through frequent re-designs and keeping in touch with its customers," explains Libby. "Pickups are an increasingly popular body style in general—now accounting for about 17 percent of all new vehicles registered.
The F-Series comes in a wide range of configurations including a wide choice of powertrains, number of doors, bed length, drive type, interior trim levels, and more. Also, because this category is so competitive each brand frequently improves the vehicle's technology, features and benefits, powertrains and more to keep pace with the competition. This in turn provides great value for the consumer, which leads to high sales volumes.
Find your nearest Ford dealership by visiting the manufacturer's website
2. Chevrolet Silverado
This model is a direct competitor to the Ford F-Series, and therefore possesses many of the attributes mentioned above. "Pickups used to be used primarily for commercial business, but they are now used as personal vehicles just as much and in many cases have replaced sedans as the primary family vehicle," says Libby.
For your nearest Chevy dealership, visit its website
3. Honda Accord
Another popular used and new car in the U.S., the Accord has high resale values, which contribute to competitive lease payments and loan payments.
"It participates in the sedan part of the market, which currently accounts for approximately 25 percent of all new vehicle sales," Libby told Newsweek. "Over the years it has gained a reputation for high quality and reliability."
Find your local Honda dealership here
4. Honda Civic
Not far behind its sister car the Honda Accord, the Civic is popular with Americans. Libby explains that both this model and the Accord have achieved a reputation of being reliable because of Honda avoiding customer cash rebates. "There have never been any direct customer cash rebates on this or the Civic, which contribute to a higher brand image when compared to brands that do make use of direct customer cash rebates," says Libby.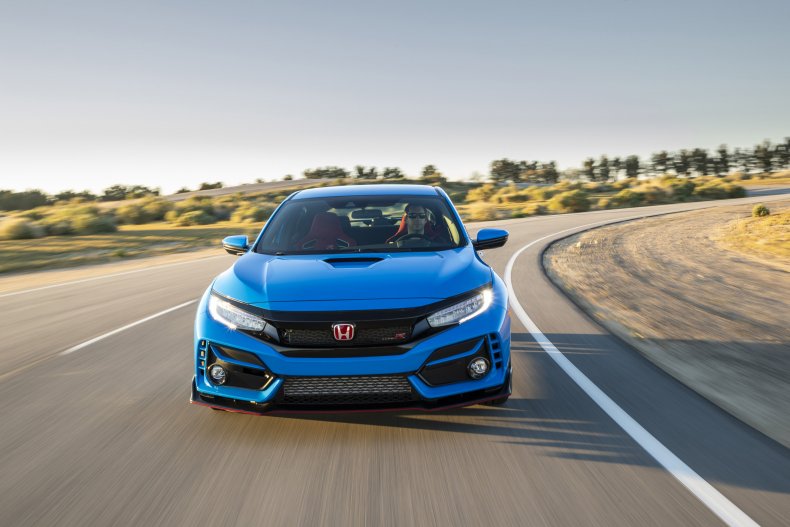 5. Toyota Camry
This Japanese model is similar to the Honda Accord. The Camry has high resale values and, as a Toyota, is known for high quality and reliability, though perhaps not as much as the Honda products.
"Toyota openly uses customer cash rebates as well and therefore does not perhaps have as high an image as Honda," advises Libby. "But the Camry has been the most popular new car in the U.S. for many years and this popularity spills over into the used market."
The analyst also comments that Toyota heavily promotes the fact that the Camry is the most popular car in the U.S., which adds to its reputation.
Find your Toyota dealership via its website
6. Nissan Altima
This model is also the third most popular new car, according to IHS Markit. "As with the Camry and Accord, this popularity carries over into the used market," explains Libby.
Visit your local Nissan dealership
7. GMC Sierra
Interestingly, this is the GMC version of the Chevrolet Silverado, which GM has positioned as the more upscale along with the entirety of the brand.
"Ford and FCA currently do not have upscale light truck brands to challenge GMC directly, so anyone with the financial resources and desire for an upscale pickup will gravitate to GMC," says Libby. "The Sierra also comes in the very upscale Denali trim level, which is perceived as the very top end of the pickup offerings—over the years this trim level has become quite prestigious."
Use GMC's dealer locator to look for your next car
8. Toyota Corolla
Another popular new car which spills over into used car sales, the Corolla has earned a reputation for high resale values, high quality and reliability.
"Like the Camry, it is re-designed every five to six years as well, which keeps its design fresh while some of its competitors retain the same design for longer periods of time," Libby says.
9. Dodge Ram
Most likely, any Dodge Ram pickups will be older than 2012 as it was rebranded into Ram Ram pickup. Ram officially split from Dodge in 2009 to build its own brand of truck. However, die-hard ram fans might still refer to Ram Rams as Dodge Rams so be mindful when looking for these vehicles.
10. Ram Ram
Since 2012, the Ram Ram has become much more competitive by adopting an aggressive marketing campaign that emphasizes its toughness and competitive specifications, Libby explains to Newsweek. "The latter includes frequent segment leadership in the areas of torque, towing capacity, bed size, horsepower, digital screen size and more."
According to the analyst, in 2019 the Ram 1500 out-registered the Chevrolet Silverado. The Chevrolet Silverado traditionally has always been the number two pickup after the F-Series, he says.
Ram Ram dealerships can be found here
Newsweek has affiliate partnerships. If you make a purchase using our links, we may earn a share of the sale.