Used Needles on New Jersey Beach Force Closure for Second Time This Summer
Officials have shut down a beach in New Jersey on Thursday for the second time this summer after used needles washed up on shore.
Photos shared with NBC New York show hypodermic needles that were laced in debris in front of the Monmouth Beach pavilion located north of Long Branch.
Monmouth Beach Mayor Dave Stickle told Newsweek the beach reopened Friday morning after the Monmouth beach club and the borough staff worked "diligently to clean up the debris."
The beach reopened after receiving the greenlight from the health department to do so, Stickle added.
Stickle didn't mention where those syringes came from, but said the health department inspected the medical waste Friday morning and will continue investigating.
Stickle told NBC News that he believes the needles come from diabetic people who flush their syringes down the toilet after using them, the outlet reported Friday.
It is believed that the syringes waste occurs because of the way sewages systems are designed and how they work during tropical storms like Elsa.
Engineers built them so they could combine sewage, industrial waste, and storm water and treat them all in one place, Cindy Zipf, executive director of the Clean Ocean Action in Long Branch group, told Asbury Park Press. These systems can flood during rains and the waste inside goes into the harbor in what is known as a combined sewer outflow.
In July, lifeguards found medical waste in Monmouth County, where dozens of syringes were found in the sand, washing up on beaches. This prompted closures and orders to beachgoers to not swim in some parts of the water.
Kathrine Gough, a beach patroller, told NBC New York at the time how she dealt with Monmouth medical waste, saying "I had gloves on and I had a picker thing, so I didn't touch any of them. But it was pretty weird because people were asking questions and we don't know what happened."
Hundreds of needles were also found on other beaches including Sandy Hook and Long Branch, following days of storms, WNBC-TV reported. The needles washed up after New York City and northern New Jersey sewage systems, along New York's harbor, released sewage during heavy rains.
Later that month, more New Jersey beaches were closed to swimming after medical waste showed up on shore.
The Department of Environmental Protection (DEP) had shut down five beaches in Ocean County at the time. The shutdown included beaches from the Normandy Beach section of Brick Township south to the Chadwick Beach section of Toms River, the news outlet Patch reported at the time, citing department spokeswoman Caryn Shinske.
Shinske said the closures were ordered to protect public health after debris that included medical syringes washed ashore.
Sewage system overflows caused several beaches in the state to shut down in 2018 as well after medical waste washed up.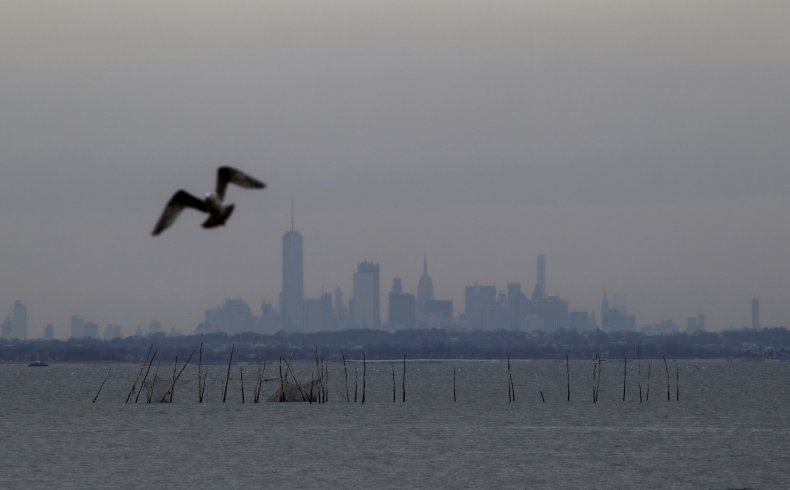 Updated 08/27/2021, 4:03 p.m. ET: This story has been updated with statements from Borough of Monmouth Beach Mayor David Stickle.