Used Tesla For Sale—How to Buy a Cheap Electric Car
Having an electric car is out of reach for some Americans... or is it? Newsweek has researched how people in the U.S. can buy an environmentally friendly car without needing to take out a mortgage.
The electric vehicle (EV) market has been steadily growing over the past decade. According to McKinsey, EVs made 0.1 percent of the overall car market in 2010 and grew to 1.3 percent in seven years. Between 2016 and 2017, there was a jump from 0.8 percent to 1.3 percent—a considerable increase from previous years.
More growth is expected with Markets and Markets, an analyst house, predicting that 26.95 million units will be sold by 2030, compared to the 3.269 million in 2019.
Should I Buy An Electric Car?
There are both positives and negatives for buying an EV, so here's a roundup to help with your purchasing decision.
It is cheaper to run an EV
According to a study by the University of Michigan, the average annual cost to operate an EV in the U.S. is $485. Compare this to the $1,117 average for running a gasoline-powered car and it makes economical sense to invest in an electric.
The study only looked at fuel costs, but according to the National Conference of State Legislators (NCSL) findings have also found that maintenance costs for EVs are also lower. This is due to few moving parts in the engines.
Lack of Infrastructure
However, there are drawbacks to purchasing and owning an EV. These cars run off batteries, which need to be charged frequently. In the U.S., it is estimated that there are 16,000 public EV charging stations (with 43,000 connectors) according to figures from the U.S. Department of Energy. While this is a fair amount, compared to the 168,000 gasoline retail stations in the country, there is still a long way to go.
Further, the Tesla S is considered by Statista to have the longest-running battery life in the EV market, clocking 370 miles before it needs a recharge. However, while that's a distance there is no guarantee a charging station will be available on a journey, meaning break downs are more likely.
CO2 emissions
From an emissions viewpoint, EVs are typically less than those from a traditional car that uses gas or diesel to run.
While EVs themselves don't produce as many emissions as traditional automobiles, the electricity to power them is produced by sources such as coal, natural gas, and nuclear. In some cases, renewable energy can also be powered. The selection of energy sources helps diversify fuel mix, but the downside to using coal, natural gas and petroleum fuels to create electricity accounts for 99 percent of the U.S. electricity-related CO2 emissions, according to the U.S. Environment Information Administration.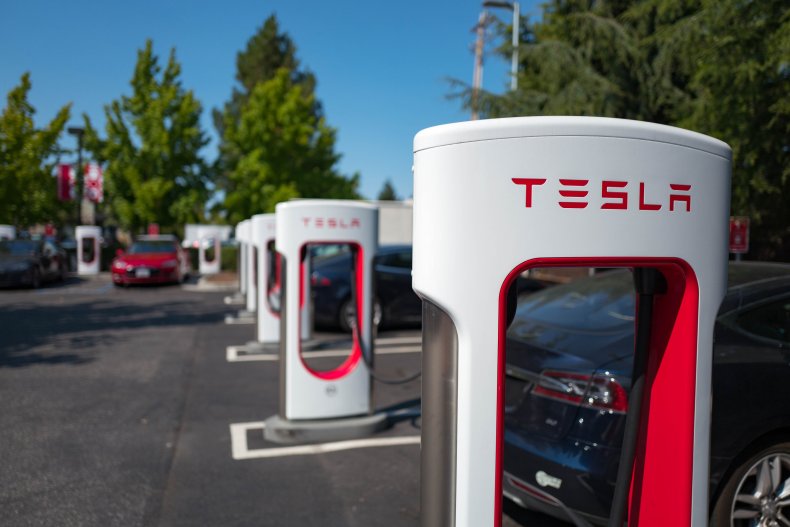 How to get discounted EVs
There are many ways to get EVs at reduced prices.
Choose used over new
Tesla has a used vehicle section on its retail website, knocking hundreds of dollars off its EVs. For example, a 2019 Tesla Model S has an MRSP of $79,990 - $99,990, according to Edmunds, and on the Tesla used section the cars are sold at the lower end of the bracket with low mileage.
You can buy a used vehicle online, with a transportation fee, or visit dealerships in-person. A list of dealerships is available on the Tesla website.
Apply for financial incentives
According to NFSC, there are many grants or benefits to help get an electric car. The website says that 45 states and the District of Columbia offer incentives for certain hybrid and electric vehicles or both. Rebates and tax credits range from $50—NFSC says that vehicle owners in San Diego's Gas and Electric service area get an annual rebate of this amount—to $10,000—in Delaware and other states, drivers can get a one time break.
Some of the benefits include tax credits for electric charging stations, research project grants and alternative fuel technology loans.
Electric utility companies are also offering incentives to plug-in EV buyers. Companies in Colorado, Delaware, Florida, Georgia, Indiana, Kentucky, Maryland and Pennsylvania offer a $10,000 rebate to their customers and employees who purchase a new 2017 Nissan Leaf at participating dealerships, according to NFSC.
Do be aware that EVs have levying fees in 19 states. According to NFSC, States include Utah and Oklahoma, with many fee increases included in larger transportation funding packages, hikes in gas taxes, vehicle registration fees or also related venues.
In Connecticut, Illinois along with the District of Columbia and others have reduced annual registration fees for electric or alternative fuel vehicles. Oregon and South Carolina have adopted a road-usage pilot program.
OReGo, in Oregon, charges vehicles a small fee for every mile driven instead of assessing a flat rate. It's open to traditional and electric vehicles, with a reduced fee for electric cars.