Rich the Kid and Entourage Robbed During Armed Attack Outside Recording Studio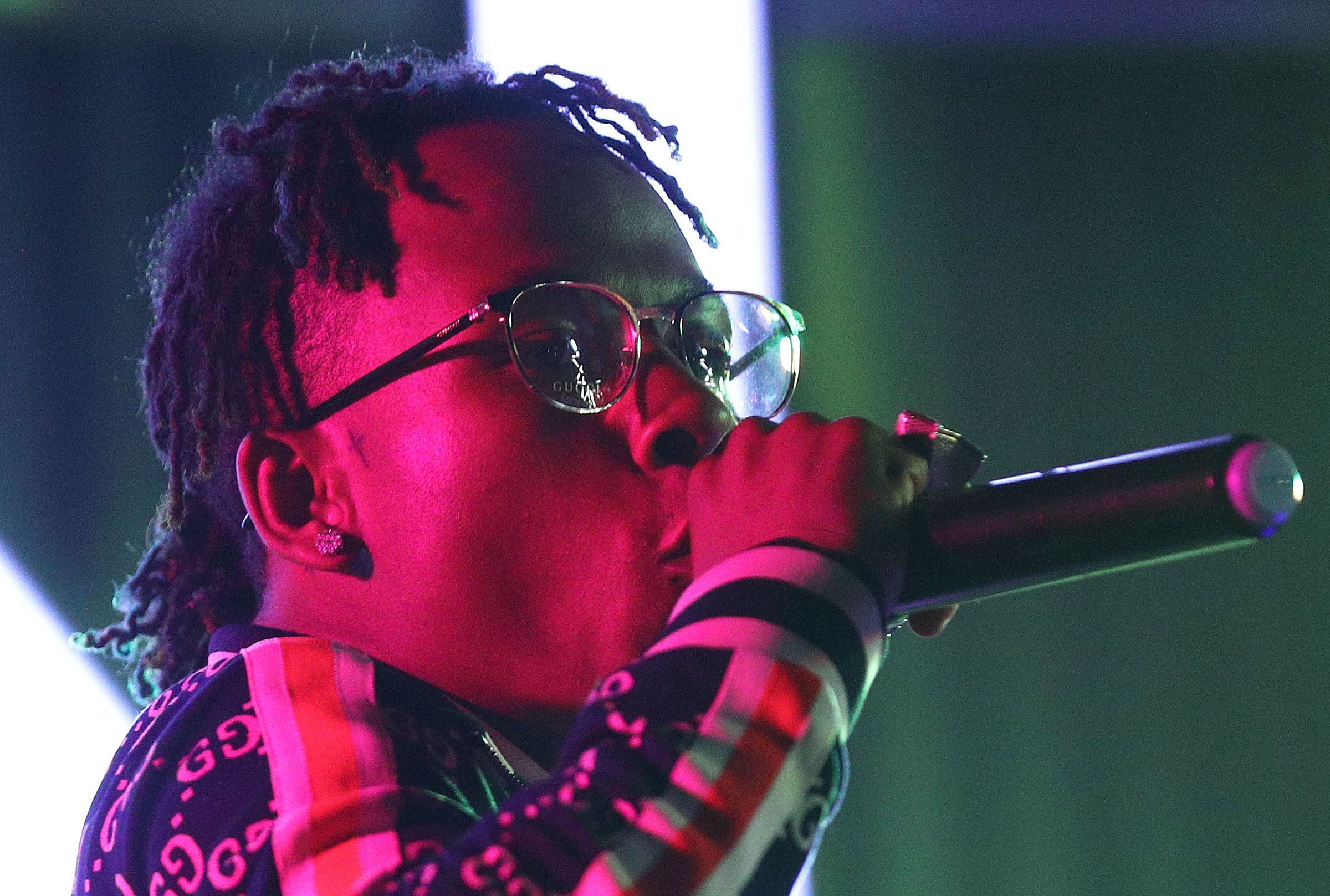 American rapper Rich the Kid was reportedly assaulted and robbed outside a West Hollywood recording studio Tuesday afternoon.
According to TMZ, multiples shots were fired during the incident at Westlake Recording Studio. Witnesses say the attacker was escaping the studio by foot with a lot of stolen cash and jewelry when he fired the shots behind him.
Law enforcement sources reportedly told the celebrity news website that Rich the Kid, whose real name is Dimitri Roger, was outside the studio when the incident occured. Several members of his entourage was also attacked, with at least one bodyguard suffering from injuries after being badly pistol whipped.
A deputy from the L.A. County Sheriff's Department confirmed to Newsweek that "at approximately 3.30 p.m. on Santa Monica boulevard... three individuals were robbed and there were several shots fired." It is unclear whether anyone was seriously injured or suffered gunshot wounds from the incident.
Authorities from the L.A. County Sheriff's Department surrounded the scene and nearby blocks searching for the culprit this afternoon while gathering evidence and eyewitness statements.
Hours before the attack, Rich the Kid posted an image of himself holding multiple stacks of cash to Instagram, captioning it "for motivational purposes only."
Founded by American audio engineer Tom Hidley in the early 1970s, Westlake Recording Studios has hosted the production of numerous hit albums, including Michael Jackson's Thriller and Alanis Morissette's Jagged Little Pill. Other famous musicians such as Quincy Jones, Billy Idol, Missy Elliot, Madonna, Justin Timberlake and Marilyn Manson have also recorded music at the location.
Rich the Kid, a Queens-born rapper, dropped his debut album The World Is Yours last year.
This is a developing story and will be updated as more information becomes available.
Correction 2/12 - A previous version of this story inaccurately stated that Usher was also a victim of the robbery. Although Usher was in the Westlake Recording Studio at the time the incident took place, he was not involved in any way.