Is Usher Too Old For Trap Music? Fans Are Skeptical Of His New Album With Zaytoven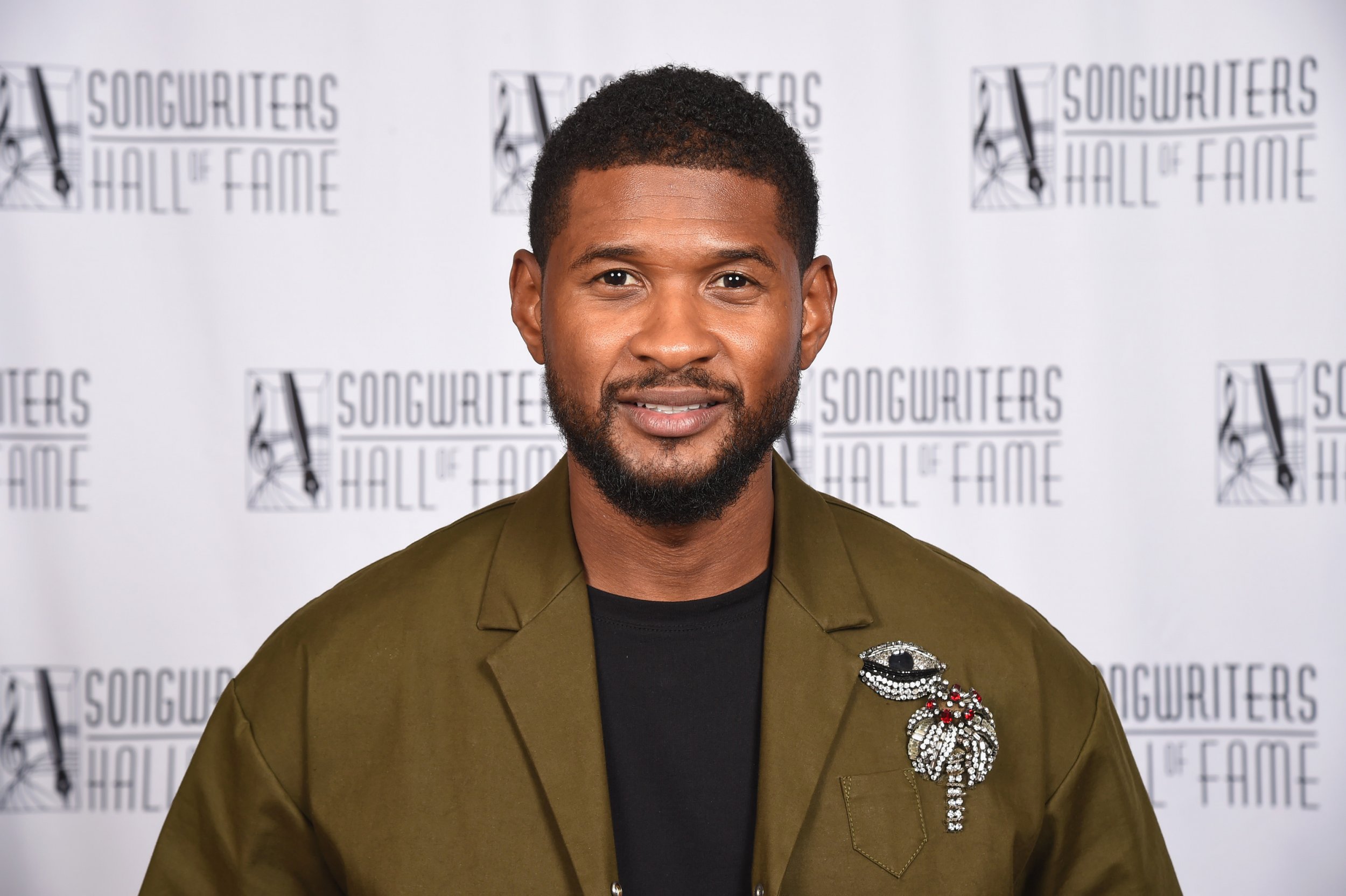 Usher, 39, announced he's dropping a surprise album Thursday night in a series of Instagram posts. The album, which seems to be titled A, has been met with criticism from fans who pointed at Usher's age. The album was created with Zaytoven, a 38-year-old trap producer.
"Why is Usher dropping an album produced by Zaytoven at the age of 39?" one Twitter user questioned. Zaytoven has produced tracks for Gucci Mane and Soulja Boy among others.
Usher is best known for his 2004 album Confessions, which featured hit songs "My Boo" and "Yeah!" which are both celebrated as 2000s throwback hits. His demographic has catered to teens and young adults in a mainstream music channel.
Some listeners fear Usher has been making music too long and may choose to create for a younger crowd.
"I see Usher is dropping a new album but if it sounds like 'I'm old and still not making music for my demographic because I refuse to grow with my fanbase,' he can keep it," a skeptical Twitter user wrote.
Another user agreed and claimed as Usher ages, his music is geared toward a younger crowd.
"Usher refuses to make grown-up music and it's so funny," the user said. "His older music is actually more mature than recent. Benjamin Button heada** music. He's 100 percent that n**** in the club who spends the whole night taking up mad space to do pop-lock routines by himself and stays 'til the lights come on."
The R&B artist made headlines in June for a lawsuit claiming Usher gave Laura Helm herpes, Forbes reported June 28. Usher stated Helm knew the risks of unprotected sex. The lawsuit alleges Usher was diagnosed with the incurable STI as early as 2009 and did not tell her about his infection during their sexual relationship in 2017. Helm is suing Usher for $20 million.
Comedian Marlon Palmer mentioned Usher's lawsuit and possible "midlife crisis" in talk of the new album.
"New Usher album tonight. I hope this isn't a midlife crisis album and I hope he addresses the herps lol," Palmer said.
Usher released an eight-song tracklist for the album in one of his Instagram posts. Along with the announcement, he teased listeners with small song snippets. The tracks seem to be produced in a trap style as opposed to Usher's claims to fame, which border on pop and R&B production.