Using a Smartphone for This Long Could Raise the Risk of Obesity
Using a smartphone for at least five hours a day has been linked to an increased risk of obesity in a study.
Scientists found that people who use their phones at such levels had a 43 percent higher risk of becoming obese from the baseline. That's because they were twice as likely to eat food of low nutritional quality, such as fast food, sugary snacks and drinks, as well as not exercise.
The study involved 1,060 students (700 women and 360 men) of the Health Sciences Faculty at the Simón Bolívar University in Barranquilla, Colombia, between June to December 2018. The team collected information including the participants' BMI, as well as how many hours they spent on their smartphone per day, and their diet.
A link was identified between the number of hours spent on a smartphone and a higher BMI.
The research was presented at the American College of Cardiology Latin America Conference, so has therefore not been published in a peer-reviewed journal.
According to the authors, there are some 7.9 billion smartphones on the planet: more than people. The potential link between technology and obesity is ripe for exploration, as more than 1.9 billion adults worldwide were overweight in 2016, with 650 million obese, according to the World Health Organization. In the U.S. alone, 9.3 million Americans between 2015 to 2016 were obese: amounting to around 39.8 percent of the adult population.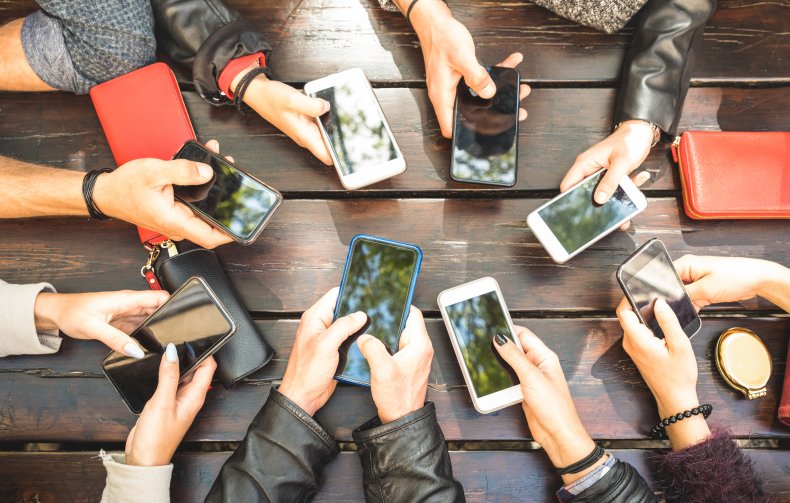 Lead author of the study Mirary Mantilla-Morrón, a cardiac pulmonary and vascular rehabilitation specialist at the Health Sciences Faculty at the Simón Bolívar University in Barranquilla, Colombia, commented in a statement: "It is important that the general population know and be aware that, although mobile technology is undoubtedly attractive for its multiple purposes, portability, comfort, access to countless services, information and entertainment sources, it should also be used to improve habits and healthy behaviors.
"Spending too much time in front of the smartphone facilitates sedentary behaviors, reduces the time of physical activity, which increases the risk of premature death, diabetes, heart disease, different types of cancer, osteoarticular discomfort and musculoskeletal symptoms," she said.
"We have also determined that the amount of time in which a person is exposed to the use of technologies—specifically prolonged cell phone use--is associated with the development of obesity."
Earlier this month, a separate team of scientists warned people have gotten fatter in the past 50 years, likely largely because of what is known as an obesogenic environment appears to heighten our chances of having an unhealthy body mass index.
Study co-author Maria Brandkvist of the Department of Public Health and Nursing at the Norwegian University of Science and Technology, Trondheim told Newsweek at the time: "Our genetic propensities for obesity may make it easier for some and more difficult for others to make healthy lifestyle choices.
"For those with genetic predisposition to obesity, today's environment may make these healthy lifestyle choices even more difficult. We cannot change our genes, however, we can influence the environment in which we live."