U.S./Israel Relations at Low Ebb: Hellfire Missile Supplies Halted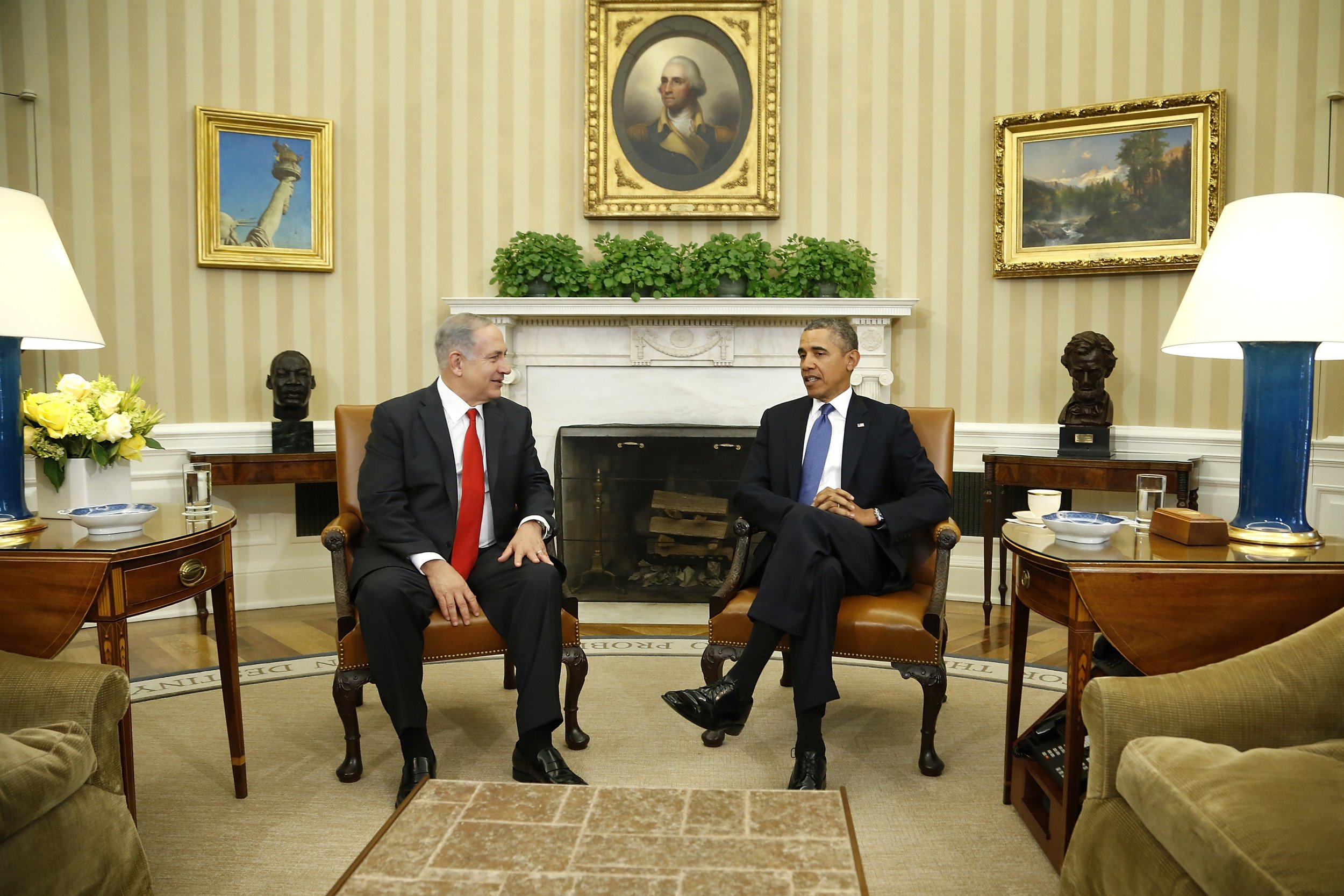 The White House has instructed the Pentagon and U.S. military officials to halt the transfer of Hellfire missiles requested by Israel after learning that some weapons shipments entered Israel during the Gaza conflict without prior approval by the White House or the State Department.
A Wall Street Journal report reveals how the Pentagon was directly supplying weapons to Israel to support Operation Protective Edge against Hamas fighters in Gaza without White House knowledge. The latest move marks a low point in trust between the Israeli government and recent American presidents of all persuasions.
In response to what the U.S. perceives as "heavy-handed battlefield tactics" by Israel, including the use of artillery instead of precision-guided munitions, the Pentagon's Defense Security Cooperation Agency (DSCA) has abruptly halted the imminent delivery of Hellfire missiles requested by Israel, The Wall Street Journal reports. The White House instructed DSCA and other agencies, including the U.S. military's European Command, to consult with them before approving any other weapons requests from Israel. Israeli and U.S. officials say Israel had also requested tank shells and other munitions.
While the U.S. has recently increased their control of arms supplies to Israel by planning to individually review every Israeli request for U.S. arms instead of keeping to a strict military-to-military channel, the Pentagon's direct deals "made it plain how little influence the White House and State Department have with the government of Israeli Prime Minister Benjamin Netanyahu —and that both sides know it," The Wall Street Journal reports.
Tensions between the U.S. and Israel have flared during the war (both sides have agreed a five-day extension of the ceasefire) over the heavy number of casualties caused by Israeli fire. Nearly 2,000 have been killed in the conflict: 1,890 Palestinians and 68 Israelis.
U.S. officials were particularly disturbed by the July 30 shelling of a United Nations-run school in Jabaliya where thousands of refugees were sheltering, killing at least 19. The shelling was described by The Journal as a "watershed" moment in relations between the U.S. and Israel during the conflict that, according to an unnamed U.S. diplomat, "blindsided" the U.S. administration.
While the individual approval of arms requests will slow down their delivery process, it will show "Israel that military assistance once taken for granted is now under closer scrutiny," The Journal reports. At the very least, it signals U.S. officials taking back some control of U.S.-Israel arms deals, particularly in light of a comment reported to have been made by Israeli Prime Minister Benjamin Netanyahu to Dan Shapiro, U.S. ambassador to Israel, that when it comes to the U.S. instructing Israel on how to deal with Hamas, the Obama administration was "not to ever second-guess me again."