Fuel Lobby Praises Trump's Post-Impeachment USMCA Trade Deal Which Gives 'Big Victory' for President
A lobby group representing the petrochemical industry has praised the new North American trade deal that was a top priority for Donald Trump as a "big victory" for the president.
A day after Trump was impeached, the House of Representatives overwhelmingly backed by 385 to 41 the United States-Mexico-Canada Agreement (USMCA) which replaces the North American Free Trade Agreement, or NAFTA agreement, that Trump had denounced as the "worst trade deal ever."
After Thursday's vote, House Speaker Nancy Pelosi said that that if Trump "wants to take credit for it, so be it. This isn't about him, it's about American workers," USA Today reported.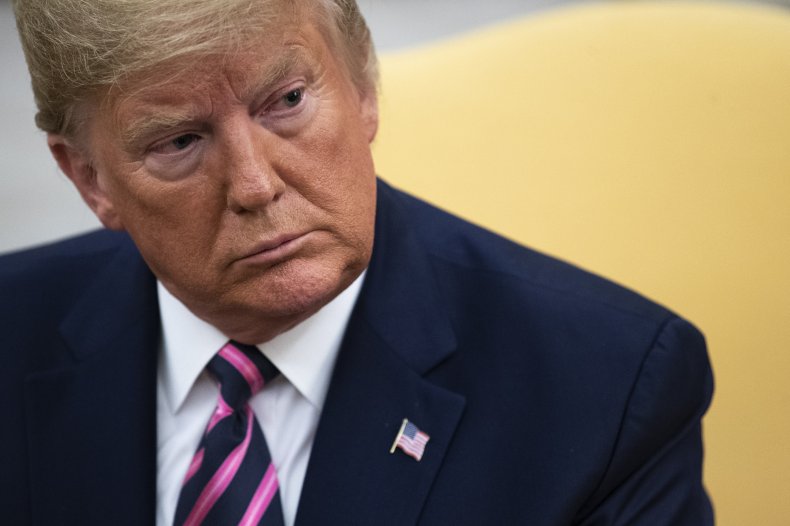 Derrick Morgan, chief lobbyist for the group American Fuel and Petrochemical Manufacturers (AFPM), told Newsweek that it was a "big victory for the president," especially given the importance of the other North American trading partners where half of U.S. crude oil imports come from Canada and about 10 percent from Mexico.
"It is also a big export market for our industry and that has become more and more important for the U.S. I think the administration has worked very hard to get this across the finish line," he said.
The petrochemical industry supports an estimated four million jobs, and positive sentiment from the sector could hold Trump in good stead going into election year.
AFPM CEO, Chet Thompson, told Newsweek in a statement that the deal was "good news for U.S. manufacturing and North America energy security," adding that "we are glad that the Administration and the House worked together to get this deal done."
The bipartisan agreement followed months of negotiations between Pelosi and the Trump administration, including U.S. trade representative Robert Lighthizer, over sticking points such as enforcing labor standards in Mexico and limiting protections for drug companies.
Pharmaceutical companies are not happy that the deal does not let them raise the years of data protection on their drugs before they are exposed to generic competition.
Also, the National Family Farm Coalition (NFFC) which represents 50,000 smaller farmers and ranchers, and over 400,000 people in the fishing industry is unhappy with the deal, which it says does not address the issue of low prices for products by independent family farmers.
"NFFC dairy producers do not support dumping excess US milk on the Canadian or Mexican markets, as that will force family dairy farmers out of business in those countries" the group's president Jim Goodman said in a statement to Newsweek.
He added that the benefits of USMCA "have been greatly oversold to the U.S. farm sector."
However, Farmers for Free Trade Co-Executive Director, Angela Hofmann said that the deal was "a bipartisan victory for American farmers who have been craving a return to certainty and stability on trade."
Fuel Lobby Praises Trump's Post-Impeachment USMCA Trade Deal Which Gives 'Big Victory' for President | U.S.