USPS Found to Have Shorted Hourly Pay for Years, Investigation Finds
The United States Postal Service (USPS) may be in hot water once again as allegations have arisen that certain managers have been shorting workers' pay for years.
Federal investigators and arbitrators found at least 250 instances of supervisors at USPS offices changing employee time cards in order to lower their payments between 2010 and 2019, according to a report from the Center for Public Integrity (CPI) provided to the Associated Press. These instances were logged at around 60 locations across the U.S.
The CPI based these figures on arbitration award summaries filed by three major postal worker unions. The report also noted that the implicated supervisors were rarely punished beyond receiving a warning and more training. Supervisors in four cities apparently continued to alter time cards after being caught doing so previously.
Responding to a request Newsweek, a USPS spokesperson said the organization denounces any wage theft practices and takes allegations of such things seriously. He declined, however, to comment on specific cases uncovered in the investigation.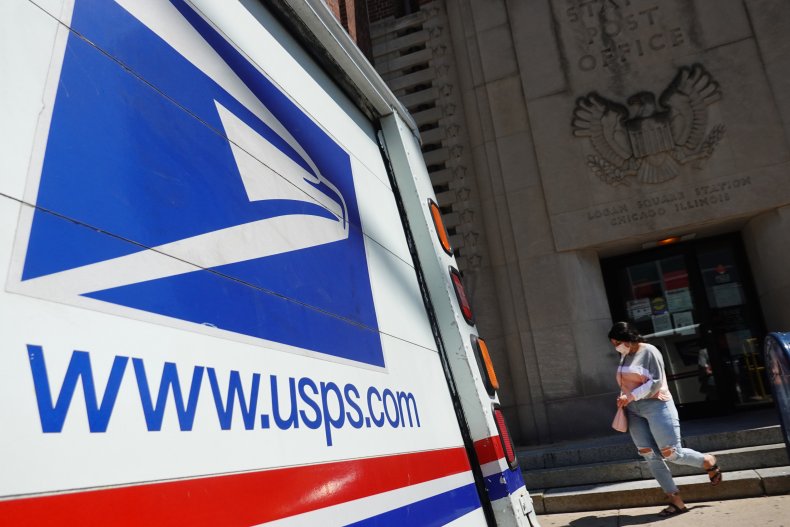 "The Postal Service declines to comment on individual personnel matters. However, the Postal Service does not condone supervisors making unsupported timecard adjustments and takes such allegations seriously," spokesperson David Partenheimer said in a statement sent to Newsweek. "This position is messaged to the postal workforce directly from postal leaders, including the Vice President, Delivery Operations, who periodically reissues policies regarding appropriate timecard administration for supervisors.
"Additionally, the Postal Service continues to enhance its time and attendance technologies and processes to provide greater oversight of timekeeping practices and increase employee insight into their own work hours," he added.
Beyond the instances turned up in this investigation, USPS has also been cited for around 1,150 instances of underpaying employees by the U.S. government since 2005. This added up to roughly $659,000 in lost wages for the workers involved, according to data collected by the U.S. Department of Labor. After negotiations, less than half of that amount was actually paid back.
"I just had it," Texas postal worker Nancy Campos told the CPI. "Enough is enough. We are depending on that money. When you get shorted, it's the most horrible feeling."
Campos also shared her paystubs with the center as part of its investigation. According to one paystub she received for two weeks of work in January, she was shorted around six hours of overtime pay, which would have amounted to $201.
"I knew what was going to happen," Campos said. "Because it happens every pay period."
In early August, the USPS was ordered by a Senior District Judge to hand over documents pertaining to Postmaster General Louis DeJoy's potential conflicts of interest. DeJoy was appointed to the position in 2020 by a Board of Governors, all of whom were chosen by former President Donald Trump, and was accused of weakening the agency's ability to handle large loads of mail in the lead up to the 2020 presidential election.
Update 8/31/21, 4 p.m. ET: This story has been updated to reflect a statement sent to Newsweek from USPS.