Will Post Office Close, Mail Stop During Government Shutdown 2018?
With a partial government shutdown on the horizon, some people are thinking back to the last shutdown, trying to remember which services were lost and which were still available. The last shutdown began on January 20 and lasted until January 22.
Now another shutdown may be on the way as President Donald Trump refuses to sign spending bills that don't include $5 billion for a border wall between the United States and Mexico.
The deadline for a spending bill to pass is Friday at midnight, and Congress members were headed back to Washington, D.C., to place their votes ahead of the holidays. The shutdown is only partial, however, as about three-fourths of the 2019 budget had already been passed, which is enough to fund the government through September 2019.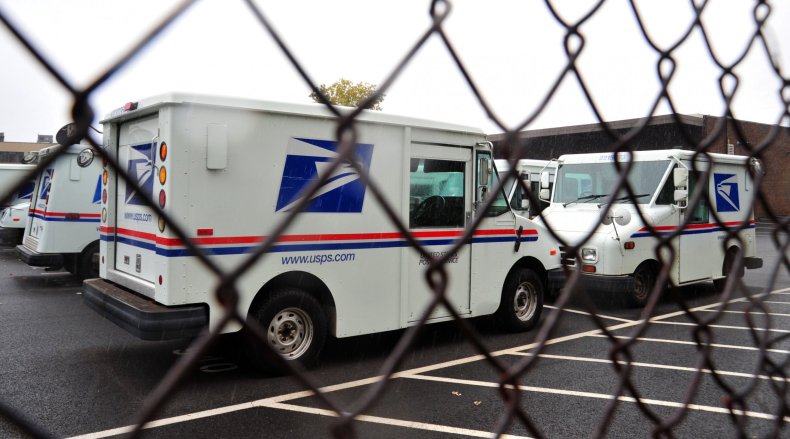 For the most part, the services many Americans use daily won't be affected by the shutdown. But the State Department, Justice Department and Interior Department would be.
Americans will get their mail on time, as the U.S. Postal Service won't be touched in a partial shutdown.
While the USPS will still be delivering mail and packages, and the offices will stay open through any shutdown, there are still some holiday deadlines to be aware of.
According to the USPS website's holiday schedule, the last day to ship first-class and Priority mail to have it arrive by December 25 was December 20. The last day to ship via Priority Express mail for arrival by December 25 is Saturday, December 22.
Local USPS hours for the holidays are listed at those offices, and some offices will close early on Monday, December 24, which is Christmas Eve. Though the office may close early, mail will be delivered as scheduled on Monday. There will be no mail delivery Tuesday, Christmas Day. None of the changes in hours or delivery are a result of a government shutdown.