USPS Pausing Policy Changes That Led to Allegations of Election Interference
Postmaster General Louis DeJoy said Tuesday the U.S. Postal Service will temporarily suspend some operational changes, announced earlier this year, because of concerns about their potential impact on mail-in voting during November's presidential election.
The changes caused the House of Representatives' Committee on Oversight and Reform, chaired by Representative Carolyn Maloney of New York, to ask DeJoy to appear before the committee and address its concerns about how those changes might affect mail delivery times. DeJoy is expected to testify before the committee next week.
"The Postal Service is ready today to handle whatever volume of election mail it receives this fall," DeJoy said in a statement. "Even with the challenges of keeping our employees and customers safe and healthy as they operate amid a pandemic, we will deliver the nation's election mail on time and within our well-established service standards."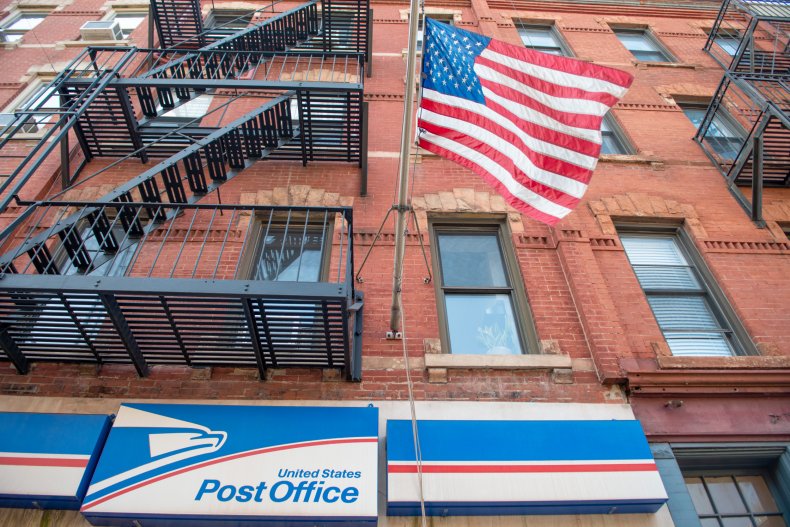 DeJoy went on to say that delivering ballots and other election materials on time is the USPS' "number one priority," in the time remaining before Election Day on November 3.
To ensure that election materials are delivered on time, DeJoy said, the USPS will keep mail-processing facilities open; keep the equipment used to process and collect mail in place; make no changes to retail post offices' hours of operation; and approve overtime for its 630,000 employees as needed.
DeJoy also said the USPS will expand its election mail task force to "help ensure that election officials and voters are well informed and fully supported by the Postal Service."
According to DeJoy, the operational changes that raised concerns about vote-by-mail ballots began before his term as the 75th postmaster general began in June. DeJoy said that he supported those changes as part of his commitment to devising a long-term operational strategy for the USPS, but said the agency can wait until after the election is over to resume those efforts.
The USPS has been a trending topic of conversation on Capitol Hill over the past few weeks because of the funding crisis it is facing and mail delivery delays that have been reported across the country. On Tuesday, the state attorney generals in Washington and Pennsylvania announced they were each leading a coalition of states in filing lawsuits against the USPS over the changes, saying the impacts those changes would have on mail-in voting would be significant. At least 20 states were expected to file suit against the USPS, according to CNN.
In a news release announcing the lawsuit, Washington Attorney General Bob Ferguson said the changes DeJoy was pursuing had political implications tied to President Donald Trump's criticisms of mail-in voting. DeJoy has previously donated to several Republican political campaigns, including Trump's. As several states across the country have worked to expand mail-in voting options for registered voters during the coronavirus pandemic, Trump has repeatedly spoken out against the practice, saying without evidence that mail-in voting leads to election fraud.
In her letter to DeJoy, Maloney cited Trump's recent decision to withhold federal funding from the USPS, which the president admitted during an interview with Fox Business Network last week was an attempt to limit mail-in voting. That context, combined with the agency's new changes, worried congressional leaders about possible election interference. Experts warned the changes to the USPS "could degrade delivery standards, slow the mail, and potentially impair the rights of eligible Americans to cast their votes through the mail in the upcoming November elections," the letter said.
DeJoy agreed to appear before the committee on Monday and said Tuesday that he decided to halt the changes "to avoid even the appearance of any impact on election mail."
In a statement shared with Newsweek, Maloney said the committee still intends to question DeJoy next week about the changes to the USPS and his decision to pause them until after the election.
"It should not have taken the Postmaster General this long to recognize that his actions were causing major delays—in rural and urban communities, and among veterans, seniors, and families across the country," Maloney said. "His announcement today is certainly necessary, but it is inadequate to remedy the damage already done and ensure ballots will be delivered on time this November."
Updated 5:22 p.m. ET: This story has been updated with additional information, background and a response from Congresswoman Carolyn Maloney.