USPS Employee Accused of Hiding and Destroying Mail Including Absentee Ballots
A postal worker in New York state is facing federal charges for allegedly stealing more than 800 pieces of mail, including three absentee ballots.
Prosecutors say Brandon Wilson, a worker at a post office in West Seneca, Erie County, began stealing mail from his delivery routes and put them in the trunk of his vehicle in September.
Officials say he may have been stealing money sent in greeting cards and checks in areas of Buffalo.
In total, Wilson reportedly stole 813 pieces of mail including three absentee ballots that were supposed to be delivered to voters.
He was stopped at the Peace Bridge, an international bridge connecting Buffalo to Canada, by United States Customs and Border Patrol agents on Election Day.
Court paperwork states Wilson could not account for the "additional names" on the mail pieces, although he claimed the post belonged to him and his mother. Wilson also said he was going to return the mail to the post office but forgot it was in his trunk.
He has been charged with the delay or destruction of mail, which is a federal offense.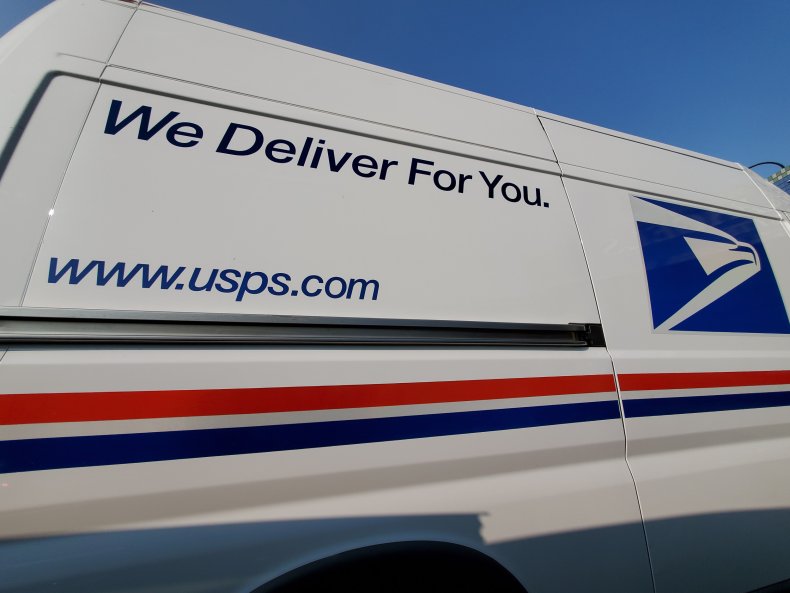 In October, a Florida USPS worker was accused of stealing a mail in ballot, as well as gift cards and prepaid debit cards.
Crystal Nicole Myrie, 31, appeared in federal court on charges she stole the Miami-Dade County ballot, as well as 150 other pieces of mail, The Miami Herald reported. Myrie also allegedly stole 36 political flyers.
She admitted to two postal inspector agents that she stole the debit cards to use at stores. Whether Myrie stole the ballot on purpose is unknown.
In a criminal complaint, the USPS Office of Inspector General said that "by stealing [the victim's] vote-by-mail ballot, Myrie deprived [the victim] of her right to vote."
Donald Trump has criticized the expansion of postal voting in the presidential election, claiming without evidence that it leads to widespread fraud.
The rate of voting fraud overall in the US is less than 0.0009%, according to a 2017 study by the Brennan Center for Justice