USS Fitzgerald: Navy Names Seven Sailors Killed in Collision With Merchant Vessel Off Japan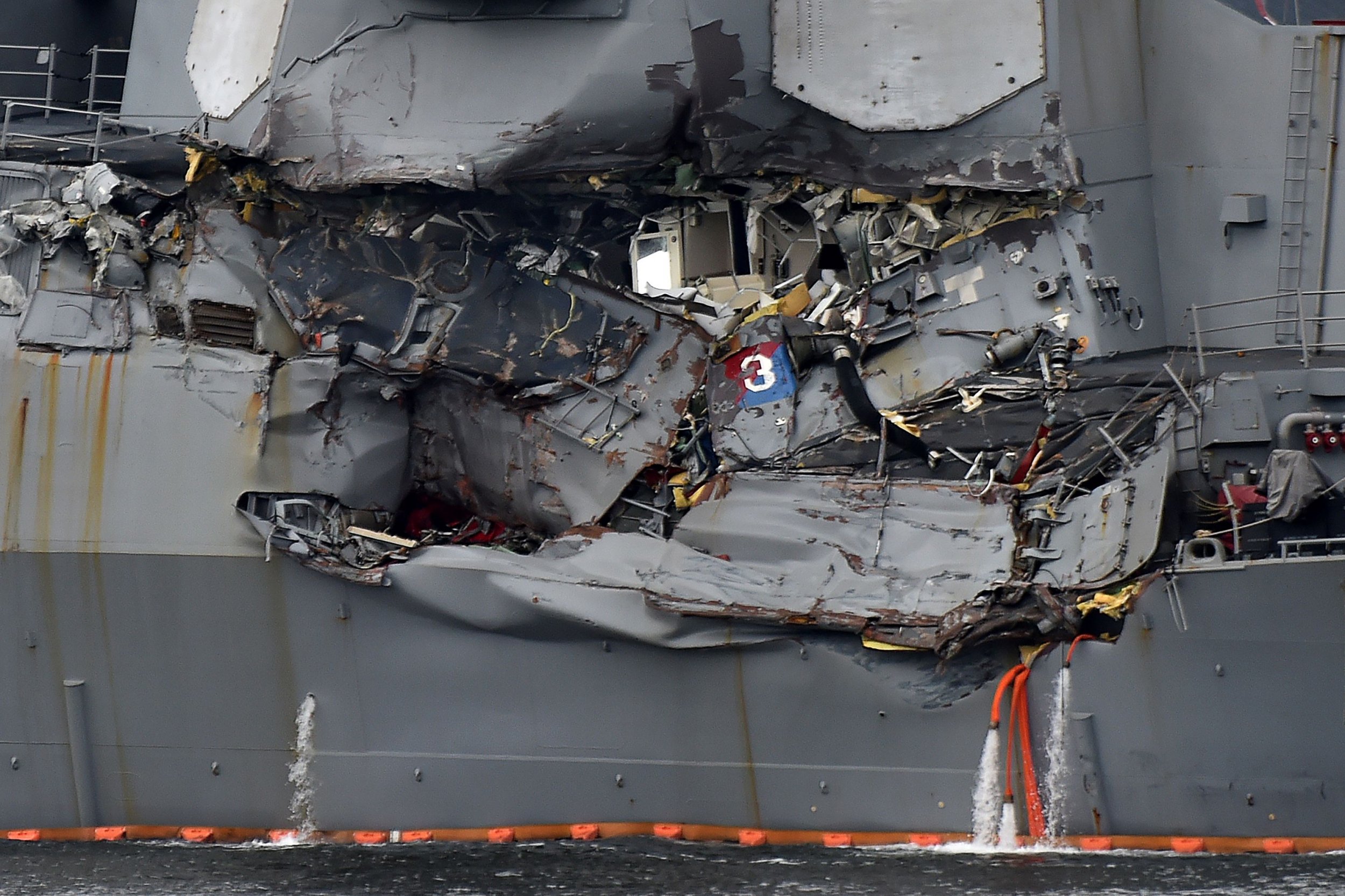 The U.S. Navy has identified the seven sailors who were killed when a guided missile destroyer collided with a merchant vessel off the coast of Japan.
The USS Fitzgerald came close to sinking after colliding with the ACX Crystal, a Philippine-flagged tanker that weighed three times more than the U.S. guided missile destroyer, on Saturday.
Seven sailors were reported missing after the incident. The Navy said on Sunday that the bodies of the sailors were found in berthing compartments that were flooded after the collision.
In a statement released late on Sunday, the Navy identified the deceased as follows:
Dakota Kyle Rigsby, 19, from Palmyra, Virginia;
Shingo Alexander Douglass, 25, from San Diego, California;
Ngoc T Truong Huynh, 25, from Oakville, Connecticut;
Noe Hernandez, 26, from Weslaco, Texas;
Victor Ganzon Sibayan, 23, from Chula Vista, California;
Xavier Alec Martin, 24, from Halethorpe, Maryland;
Gary Leo Rehm Jr., 37, from Elyria, Ohio.
Three people were evacuated from the Fitzgerald after the collision, which took place about 56 nautical miles southwest of Yokosuka, where the U.S. Navy has a base.
These included the ship's commanding officer, Commander Bryce Benson, who was reported to be in a stable condition, according to the Navy. The two others were being treated for minor injuries.
The Navy said that the incident was under investigation.
No one on board the merchant vessel was injured. Marine traffic records showed that the ACX Crystal was traveling between the Japanese cities of Nagoya and Tokyo when it made a sudden U-turn about 25 minutes before the collision.