Shipwreck of USS Indianapolis, Which Helped Create the Atomic Bomb, Found After 72 Years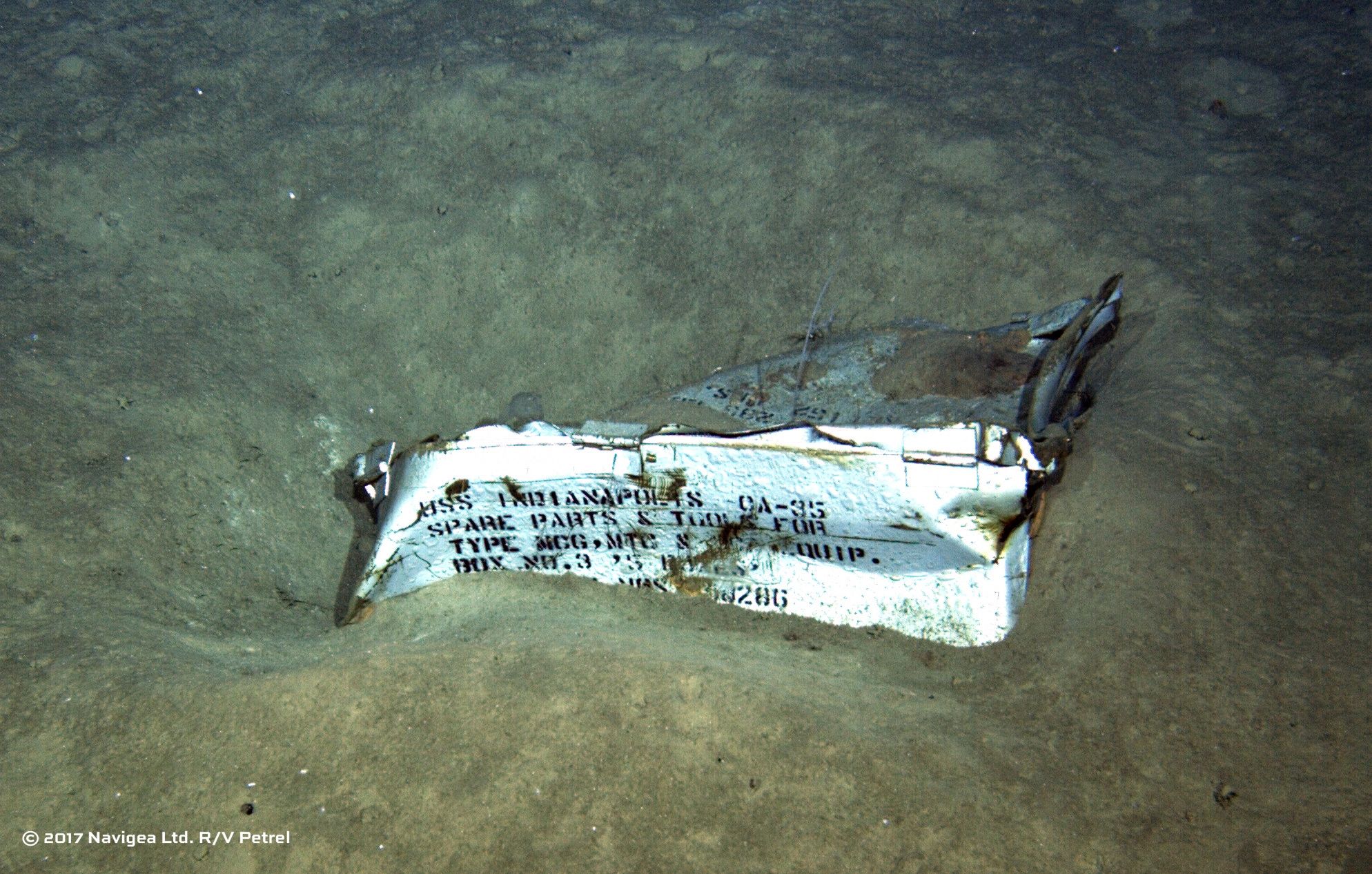 Roughly seven decades ago, the USS Indianapolis was struck by Japanese torpedos and sank within minutes into an ocean full of sharks. About 300 people survived, but the ship was lost.
And now it's been found.
Paul Allen, who cofounded Microsoft, announced Saturday that he and a crew of researchers had finally located wreckage from the USS Indianapolis, which went down on July 30, 1945.
"To be able to honor the brave men of the USS Indianapolis and their families through the discovery of a ship that played such a significant role during World War II is truly humbling," Allen said in a news release posted to his website. "As Americans, we all owe a debt of gratitude to the crew for their courage, persistence and sacrifice in the face of horrendous circumstances. While our search for the rest of the wreckage will continue, I hope everyone connected to this historic ship will feel some measure of closure at this discovery so long in coming."
The significant role Allen mentioned is well-known: The USS Indianapolis delivered parts of the atomic bomb the U.S. would later drop on Hiroshima, Japan, according to the History Channel. The boat and the nearly 1,200 men on board had dropped off the components for Little Boy and were on their way to Leyte Gulf when a Japanese submarine fired its torpedoes.
About 900 men jumped into the water as the ship went under, but they weren't safe--they were injured, dehydrated and fending off sharks, according to National Geographic. They weren't discovered for days.
"All of a sudden you hear a blood-curdling scream, and you look and you see that that kapok [life] jacket goes under, and then like a fish cork that kapok life jacket brings a body back to the surface," survivor Edgar Harrell told the Florida Today in 2014. "And then you see fins, fins, fins coming around all that blood."
Allen, now a philanthropist, assembled an expedition team to look for debris using a vessel he bought in 2016. Last year, they got a break in the case when a historian used old naval log entries to determine where the USS Indianapolis was before it was torpedoed, according to USNI News.
On Friday, the team found the wreckage in the Philippine Sea—about 18,000 feet under the surface.
As the Indianapolis Star noted, this wasn't the first time Allen's private searches have turned up historic wreckage. His dad served in World War II, and he's been interested in the conflict for a while. Two years ago, he found a Japanese battleship named the Musashi. He also discovered an Italian ship called the Artigliere.
Going forward, Allen and his team intend to continue investigating the USS Indianapolis wreckage, keeping its exact location from everyone but the Navy.