USS Ling: Vandals Force Open Hatches to Flood Historic New Jersey Naval Museum Submarine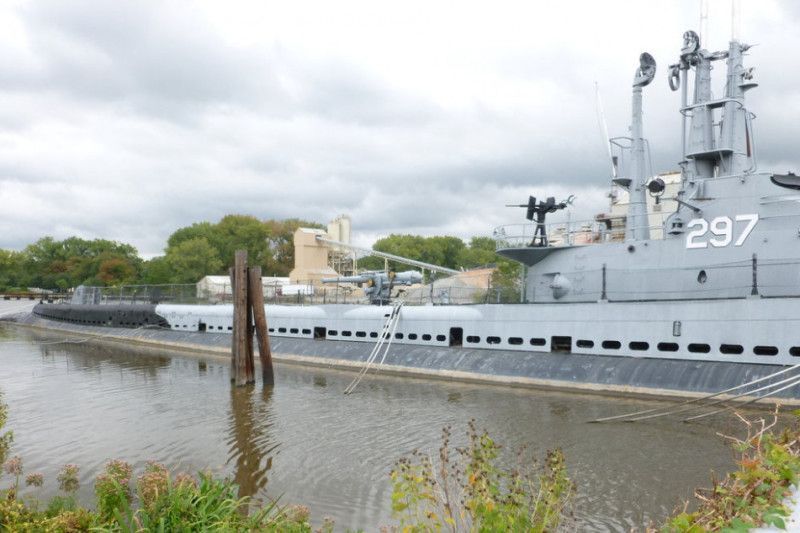 A group of vandals have managed to flood a World War II submarine after using tools to break into the hatch.
The USS Ling, which is kept in the Hackensack River in New Jersey, was submerged in several feet of water some time between Saturday afternoon and Sunday morning. Memorial plaques on the vessel—which were dedicated to 52 submarines lost in World War II—were stolen. The bronze plates were valued at more than $10,000.
Speaking to northjersey.com, Submarine Memorial Association vice president Les Altschuler said the locks were cut. "Somebody had to know what they were doing to flood the submarine," Altschuler said. "We didn't have enough rain to flood the boat—somebody opened the hatches. They desecrated the memorial."
The vandals reportedly knew to open the hatches in the lowest compartment of the submarine, making flooding more effective. The USS Ling weighs 2,500 tons and is 312-feet long. It is part of the New Jersey Naval Museum.
According to NBC New York, Hackensack Police were called to the museum on Monday in response to the plaques being stolen. They were called again on Tuesday once it became known the USS Ling had flooded.
Hackensack Police did not immediately respond to a request for comment.
Jack Brown, also a member of the Submarine Memorial Association, told ABC 7 the vandalism was "very unfortunate. A lot of these things are one of a kind now from World War II and all of that stuff is destroyed now," Brown said.
In June 2017, the Submarine Memorial Association had set up a GoFundMe page to raise money for the submarines restoration. At the time of writing it has raised almost $20,000 out of its $100,000 aim. It has received around $300 in the past 12 hours.
"Saving USS Ling is imperative," the page reads. "Our rich submarine heritage demands nothing less."
Donators have been responding to the news on the GoFundMe page. "Who—and more importantly, why—would anyone undertake such a cowardly and despicable act as this?" one person asked. "This is just so wrong. Thank you for all you do to remember those that fought for our country," another person wrote.
The cost of the repairs needed following the flooding is not yet known. The New Jersey Naval Museum closed in 2016, after its lease expired. The USS Ling is unlikely to be moved because of the high cost.