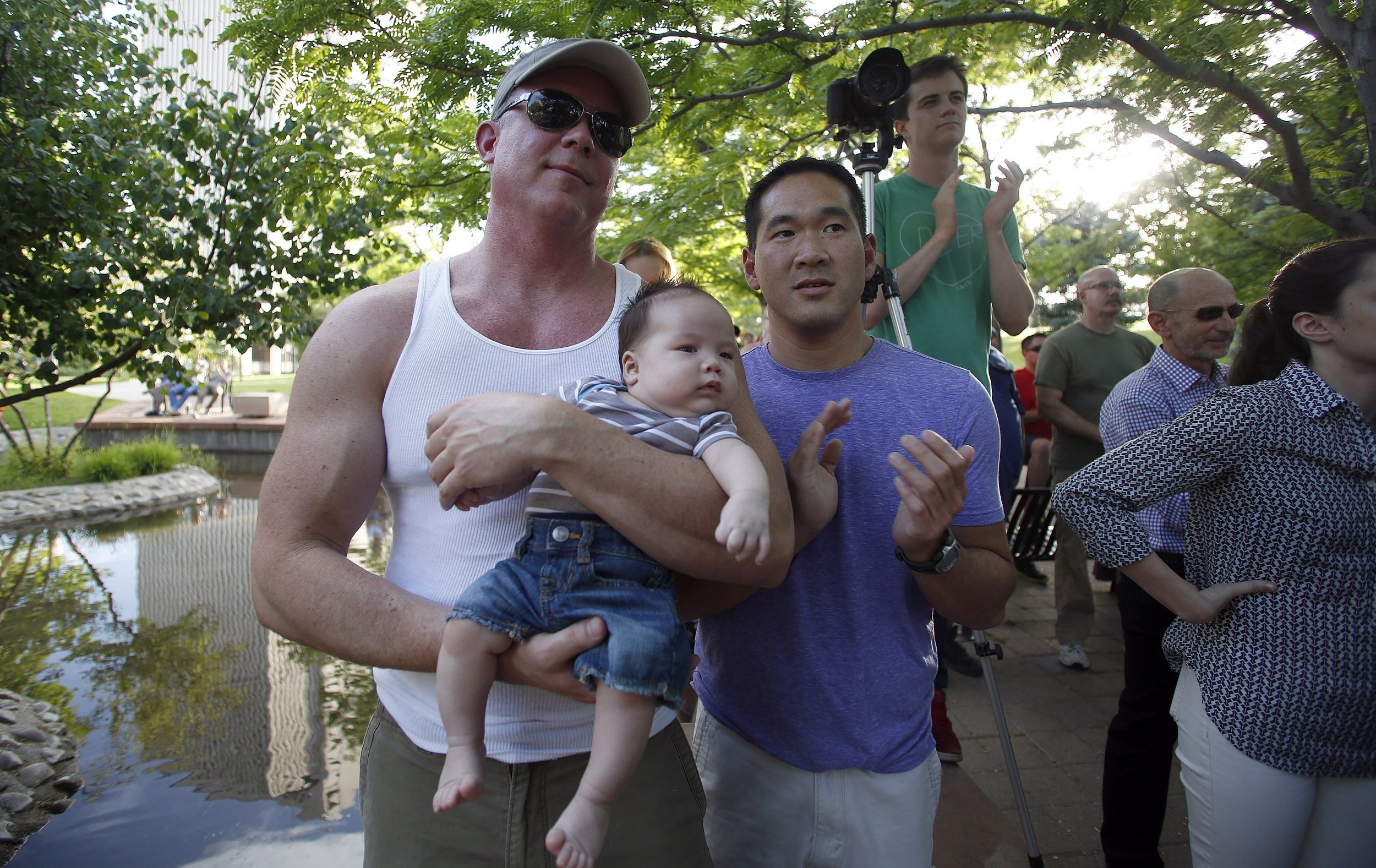 SALT LAKE CITY (Reuters) - Utah will appeal directly to the U.S. Supreme Court over last month's ruling by a regional appeals court that found in favor of gay marriage in the conservative state, the attorney general's office said on Wednesday.
A challenge by Utah was widely expected after the June 25 ruling by the U.S. Court of Appeals for the 10th Circuit, which said the state could not stop same-sex couples from marrying. That ruling was put on hold pending Utah's appeal.
Utah Attorney General Sean Reyes' office said he would petition the U.S. Supreme Court in the coming week.
"Utah's Constitutional Amendment ... (prohibiting gay marriage) is presumed to be constitutional unless the highest courts deem otherwise," it said in a statement.
Last month's decision by the 10th Circuit was the first time a regional appeals court has made such a ruling in the year since the Supreme Court ordered the federal government to extend benefits to legally married same-sex couples.
Utah briefly became the 18th U.S. state to allow gay marriage when a federal district judge ruled in December that a state ban on gay matrimony was unconstitutional.
That decision was ultimately put on hold by the U.S. Supreme Court pending appeals but not before more than 1,300 gay and lesbian couples married. Their status remains in limbo.