Assistant Fire Chief Accused of Raping Firefighter Under His Command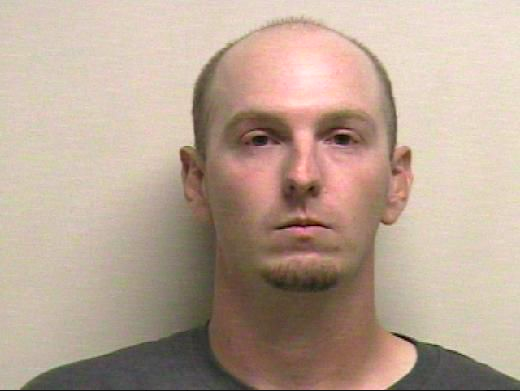 An assistant fire chief for the Kanosh Fire Department in Millard County, Utah, was charged with raping a female firefighter under his command.
Austin James Corry, 26, was charged with two counts of rape, two counts of object rape, five counts of forcible sexual abuse and five counts of sexual battery. The charges were from incidents occurring as far back as 2015, a probable cause statement revealed, according to The Salt Lake Tribune.
The probable cause statement revealed that in the first incident, Corry asked a female firefighter to help him with equipment maintenance. The female firefighter said that's when Corry assaulted her.
Corry then allegedly raped the woman, ignoring her attempts to "push him off" and her repeatedly telling him "no."
Newsweek subscription offers >
A second incident occurred a short time afterward, the victim claimed. She told investigators that she "found herself alone" with Corry and that he "forcefully raped" her.
Police said that Corry continued to assault the woman without her consent between 2015 and 2018. "Over time, [the woman] began spending less and less time at the fire station and thought about quitting, but she didn't want to leave her job," according to court documents.
Court documents said that Corry called the woman to the fire station in April 2018 to do some paperwork, but when she arrived, there was none. Corry allegedly grabbed her and assaulted her, The Daily Herald reported.
The woman said she reported Corry "numerous times" after he groped and sexually assaulted her. She gave detectives two cellphone recordings of recent attacks, The Salt Lake Tribune reported.
Newsweek subscription offers >
"You can hear the victim stating 'no' numerous times and saying she wanted to go home and telling [Corry] to stop," the charging document said.
Another assault reportedly occurred on August 20 and stopped only when another fire truck arrived at the station.
Corry allegedly admitted to "one occasion where she did not consent to sexual intercourse," and to "being told numerous times to stop while he was grabbing the victim."
Corry was arrested by the Utah County Sheriff's Office on August 22 after the victim reported the sexual assaults. The 26-year-old suspect appeared at the 4th District Court in Provo, Utah, on Thursday.
The Kanosh Fire Department told the Desert News that Corry was placed on administrative leave and had been suspended pending the outcome of an investigation. According to jail records, he is being held at the Utah County Jail on a $30,000 cash-only bail.
Assistant Fire Chief Accused of Raping Firefighter Under His Command | U.S.